Apple airtags are tiny trackers the size of buttons that you can attach to your keychain, bag, bike, or other personal items. Once configured, they will then appear in the Find My app on your iPhone. In the event that your AirTag is lost, stolen, or misplaced, you will be able to locate anything it is linked to.
Are airtags waterproof? Do airtags need to be charged? The AirTags, battery-operated gadgets the size of a quarter, were introduced to the market by Apple last year as a means to monitor your keys, bag, backpack, and other possessions. The Apple AirTags are "seen" by Bluetooth connections on Apple iPhones and other gadgets, which helps you locate them using the Find My app on Apple devices.
The AirTags are no different from any other new technology in that they are accompanied with a good dose of interest, scepticism, and general doubt. Here are all the things you can do with Apple AirTags and everything else you would want to know about them.
How do Apple AirTags Work?
Are airtags waterproof? Apple AirTags transmit a Bluetooth signal that links to any nearby device via Apple's Find My Network in an anonymous manner. Based on the strength of the Bluetooth signal supplied to those other devices, the AirTag's location is triangulated. The position data from your AirTag is synced to the cloud and marked on a map for quick access. There are two more techniques to locate AirTags: precision finding and beeping.
Use the Find My app to make the AirTag beep if, for example, you know it is somewhere in your living room but can't locate it. Just keep listening for the sound until you find the AirTag. Only iPhone 11 and later models are compatible with Precision Finding since it needs an iPhone with an U1 ultra wideband chip. Your iPhone transforms into a compass that points in the direction of the Apple AirTags and indicates how far away it is, similar to a quest arrow in a video game.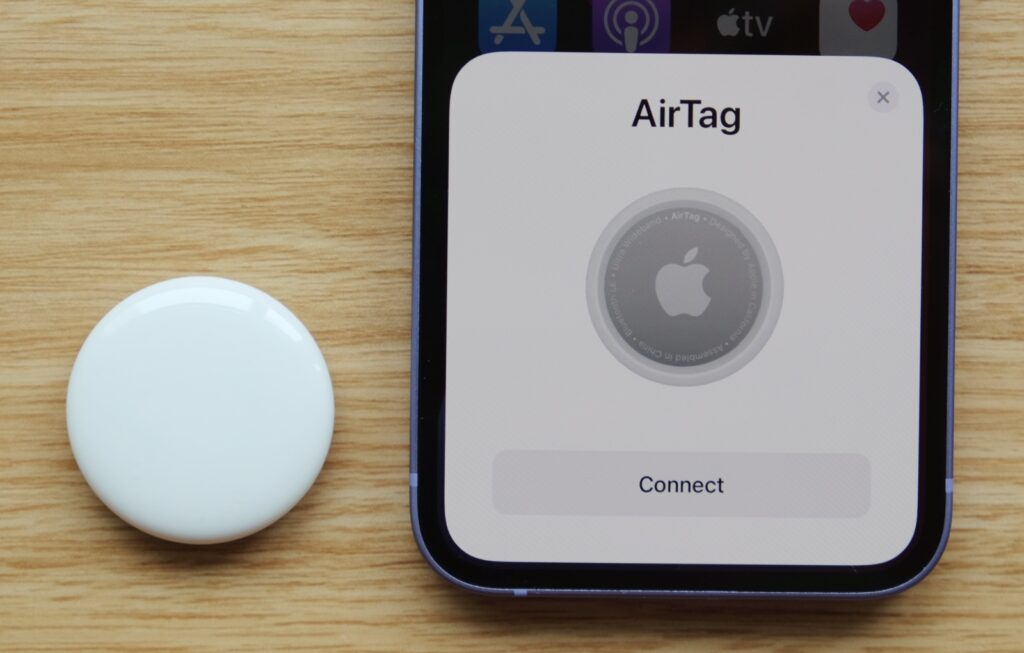 How to Change an Apple AirTag's Battery?
Standard coin-shaped CR2032 batteries, which are used in Apple AirTags and are intended to last for at least a year before needing to be changed, are used. While it shouldn't be necessary for anyone to replace a battery just yet, it is simple to do so when you must. Common CR2032 batteries are available for roughly a dollar each on Amazon and are also sold in a wide variety of retail outlets.
When you have a fresh battery, install it by following these instructions:
The AirTag's stainless steel backside should be pressed firmly.
Rotate anticlockwise as you depress the button until the lid stops moving.
Separate the AirTag's two parts.
Replace the old battery with the new one, which should be placed with the positive side up. When the battery is properly installed, you will hear a chiming sound.
Make sure the three tabs on the cover line up with the slots on the AirTag, then replace the stainless steel bottom of the AirTag.
Reposition the lid by turning it anticlockwise until it stops.
An iPhone notification will alert you when the battery life of an AirTag is getting low, and you can check the battery capacity of an AirTag in the Find My app.
What distinguishes Apple AirTags from Tile trackers?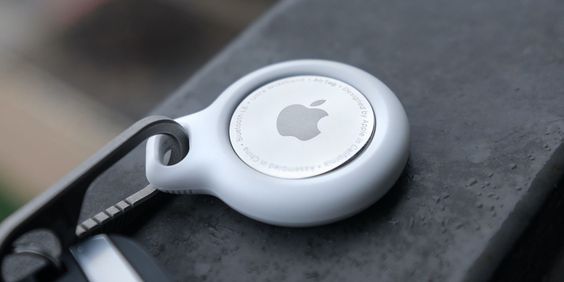 Between Tile's trackers and Apple's AirTags, there are two key distinctions. Any Apple device, including any iPhone, iPad, or Mac, that uses the Find My network can be contacted anonymously using AirTags. While Tile is dependent on computers running the Tile software. Because there are much more iPhones (and other Apple devices) than there are smartphones with the Tile app downloaded, Apple AirTags will perform better in these situations for tracking.
There's a good chance that any user would want to try out this item because new Apple phones have a Bluetooth radio that can find lost devices.
You'll have a higher chance of finding anything you've dropped or misplaced.
In an emergency, you may switch the device to "Lost Mode," which will alert you and show your contact information on the screen of any nearby Apple device.
You may find goods in the strangest locations with the aid of this practical tool.
The second significant distinction is that AirTags contain a function called Precision Finding that makes use of Apple's U1 processor as well as the accelerometer and gyroscope in your iPhone.
When you are within Bluetooth range, an arrow on your Find My app will show the exact location of your AirTag.
The caveat is that, since Apple's U1 processor is now only found in the iPhone 11 and iPhone 12 models, only those devices can benefit from precision tracking.
How to Reset an Apple AirTag?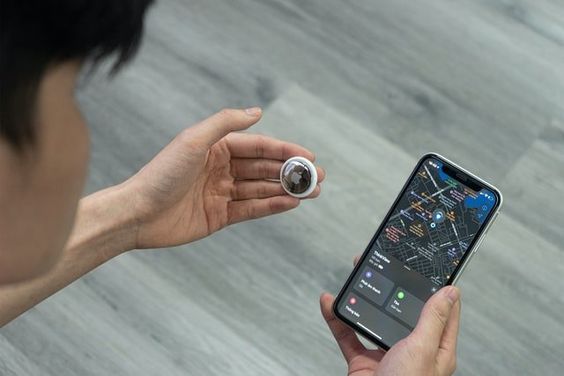 I have read in several internet sources that the following steps must be taken in order to re-set (unprovision) an AirTag, thus separating it from its owner:
Turn the battery clockwise while pressing down on the chrome cover to release it.
The battery should be visible once the chrome piece has been detached.
The battery contact is unfastened when the chrome piece is taken off. Hold the battery down while replacing it after removing it.
After the AirTag emits a delightful noise reminiscent of Star Trek, release the pressure on the battery once again and pull it out.
Repeat this five times until the Star Trek sound is gone.The owner's "Find My" map will no longer show the AirTag, making it look as though they never had one.
Reinstall the chrome cover, turn it anticlockwise, and check for a second Star Trek noise to make sure it's operating once again.
Note: I was unable to verify that this method alone is effective. My personal experience has shown that in order to reset an AirTag, the owner's iPhone must also be removed from the Find My Network app. This makes sense because it would be absolutely useless if someone discovered a lost backpack with an AirTag and was able to manually reset it.
Final Words
Apple AirTags are unmistakably the ultimate result of Apple's years-long efforts. Imagine an adorable, tiny button that has the alphabet soup of NFC, BLE, and UWB technologies functioning together. It is an interesting product. When the high of harmonising technology wears off, I am left with a persistent worry that these tools may be misused, and that is never a nice sensation. Guys and gals, drive carefully.
FAQ
How to reset an AirTag?
You must take the battery out of an AirTag in order to reset it or unpair it. The stainless steel battery cover must be turned anticlockwise until it lifts off in order to be removed. Put in a fresh CR2032 lithium-ion 3V cell as the battery's replacement, and then press down on the battery until you hear a sound. Remove the battery again four more times in the same manner (I know, it's redundant). The fifth chime, which indicates that the tag has been completely reset and is ready to pair once more, will sound differently from the previous ones. Before you do, simply twist the cover back on.
Can two phones use Apple AirTag at the same time?
Apple AirTag can only be used on two devices if you use the same Apple ID to log into both phones.Apple permits registering Apple AirTags to a single ID only.
Are airtags waterproof?
Apple AirTags are technically not waterproof but water resistant. They can endure 30 minutes submerged in water up to 3 feet deep. Don't count on an AirTag to help you discover something that has been lost in the lake; it will be OK in the rain and could even survive a trip through the washing machine.
Can Android users utilise Apple AirTags?
Unfortunately, Android smartphones are incompatible with the AirTag. An alternate Bluetooth tracker like the Tile is your best option.
Can someone else see an AirTag location?
Even if both parties are within the same Find My network, the position of an AirTag cannot be disclosed to third parties out of respect for your privacy.