Twitch Turbo: Users may watch and participate in real-time with their favorite streamers as they play games or communicate with their audience on sites like Twitch, and Twitch Turbo. You can start broadcasting on Twitch prime yourself if you have the right equipment and streaming software. If that's not your thing, you can always sit back and watch live feeds from other broadcasters.
However, one drawback with Twitch Turbo broadcasting is the advertisements. If you do not subscribe to a channel, video advertisements will appear at the beginning (and possibly throughout) of a live stream or recorded video. Twitch Turbo is the best way to avoid viewing advertising on Twitch prime. Everything you need to know about it is right here.
What Is Twitch Turbo?
Twitch Turbo is the only guaranteed way to stop Twitch prime advertisements. It is available as a monthly subscription and disables practically all advertising during streaming. Aside from commercials offered during the broadcast by streamers, you will not see pre-roll video ads before or during a stream, nor will you see any form of on-page ads anywhere.
While you can get this advantage by subscribing to broadcasters with a Twitch Prime (now Prime Gaming) or paid channel membership, it only applies when you're watching their streams or videos. It disables advertising across all broadcasts, including those to which you are not subscribed or followed.

It does more than just prevent advertisements. Subscribers receive a distinctive chat emblem that displays their subscription status in other channels. You also get two more Twitch prime to emote sets and the option to change the colour of your chat username.
If you're a Twitch broadcaster (rather than a spectator), you may save your previous broadcasts for 60 days, which is an increase over the 14 days granted to regular users. It is $8.99 per month on a monthly basis. If you wish to cancel Twitch Turbo, you may do so in your account settings.
Prime vs. Twitch Turbo
If you have an Amazon Prime membership, the Prime Gaming perks are already loaded onto your Twitch account. This unlocks a variety of perks, including game loot drops during streams; one free channel subscription each month; a unique Twitch emote badge; exclusive chat nickname colours and emotes; and more.
Does this sound familiar? Some of the Prime Gaming subscription features are comparable to those provided to Twitch Turbo customers. When comparing Turbo versus Prime, keep in mind that an Amazon Prime subscription isn't simply for gaming. A Prime membership grants access to a plethora of advantages across all of Amazon's platforms.
Amazon Prime membership provides free Amazon next-day delivery, unlimited photo storage, free Kindle ebook rental and discounts, and more. Prime Gaming is just one more perk of a Prime membership, but unlike Turbo, it does not provide an ad-free experience.
If you've been a Twitch user for a long time, you may recall that a Prime subscription enabled an ad-free experience throughout Twitch. This was deleted in 2018, leaving Turbo as the only dependable means to eliminate advertisements from the site without a channel membership.
Twitch Turbo increases the Twitch experience while Prime Gaming supplements it. You may have both, either, or neither—while Twitch is still free, Twitch Turbo and Amazon Prime memberships will both unlock extra perks for regular, dedicated Twitch users.
Ad Blocking Alternatives to Twitch Turbo
The most significant advantage of Twitch Turbo is the elimination of advertisements across the platform. Rather than subscribing to a specific channel, you may remove advertising from every stream or video you view for $8.99 per month.
You may believe you are protected from Twitch adverts if you have an ad-blocking plugin installed in your browser. To safeguard income, Amazon explicitly inhibits attempts by popular ad blockers to prevent advertising from appearing. Ad blocking either does not operate at all or causes your stream to be interrupted by black screens or error warnings.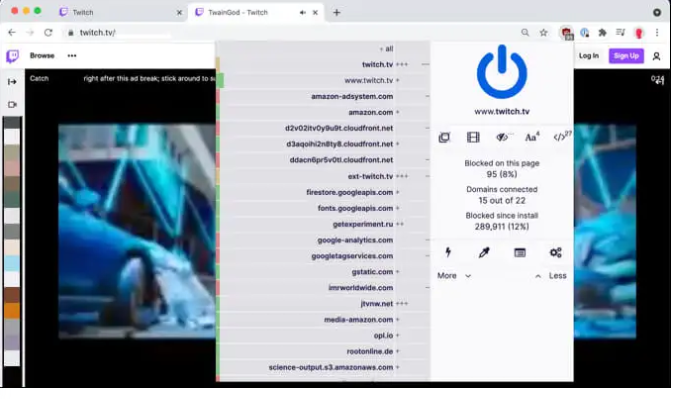 Twitch advertising is also considerably more difficult to ban on devices such as Smart TVs, gaming consoles, and tablets. While you could do it yourself with a Raspberry Pi running Pi-Hole, this works similarly to ad-blocking add-ons. On the other hand, it bans advertisements across all devices, including TVs and consoles.
Unfortunately, there are no good ad-blocking solutions for Twitch Turbo. Its membership is the best option to remove the advertisements without subscribing to specific channels. While it is not a free option, It is a low-cost alternative to avoid the 30-plus second video adverts that play before and during streams.
How to Sign Up for Twitch Turbo
Subscribe to Twitch Turbo if you want to reliably block advertisements on Twitch. Here's how it's done:
Navigate to the Twitch Turbo website in your computer browser. If you haven't already signed in, go to the top right and click Log In.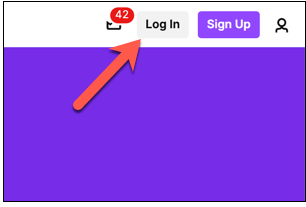 After signing in, go to the bottom of the page and click Subscribe.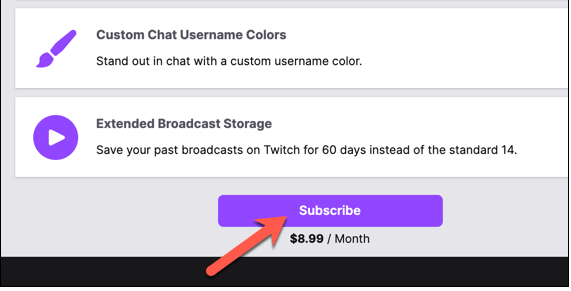 Complete the form under the Complete Purchase menu by giving your billing information and preferred billing method. When you're finished, click "Review Purchase" to proceed.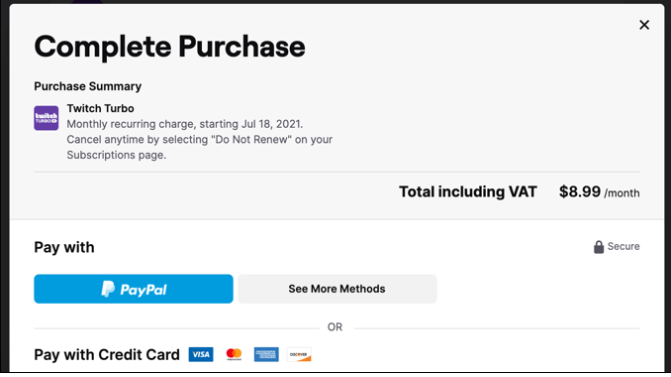 To finish the charging process, follow any further on-screen prompts. When the procedure is finished, go back to the Twitch Turbo website and click View Your Membership to see the status of your subscription.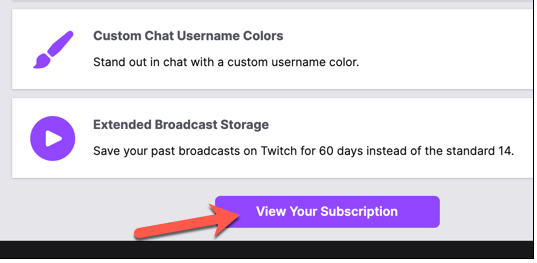 How to Get Rid of Twitch Turbo
When you sign up for Twitch, your membership is ongoing until you cancel it. On the anniversary date of your initial membership, you will be charged $8.99 per month. If you wish to cancel Twitch Turbo, go to the Twitch account settings page and perform the following:
To deactivate, go to the Twitch website and sign in by clicking the Log In button in the upper right corner.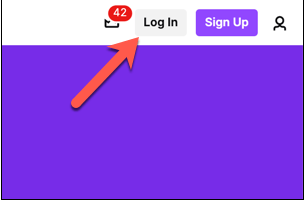 After you've logged in, click the account icon in the upper right corner. Select "Subscriptions" from the menu.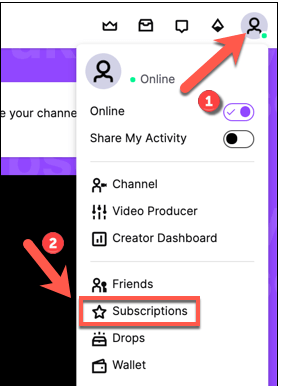 Select the Other Subscriptions tab from the Subscriptions menu. If you have a Twitch Turbo membership, it will be displayed here.

To make adjustments to your subscription, click the Edit Subscriptions option on the Twitch Turbo card.
From the pop-up menu, choose Don't Renew Subscription. If you subscribed within the previous 10 minutes, you may get a refund and cancel Twitch right now by choosing Cancel and Refund instead.
If you wish to cancel, you must give a reason.

Choose a valid reason from the Don't Renew Membership or Cancel Subscription menu (depending on your available options), then choose Don't Renew Subscription or Cancel Subscription to terminate your Twitch Turbo subscription.
If you do not renew your membership, your Twitch privileges will be available until your next payment date. Where you cancel and repay your membership within 10 minutes of signing up, your Twitch advantages will expire instantly.
Live Streaming on Twitch and Other Platforms
For a nominal monthly charge, you may use Twitch Turbo to disable advertisements throughout the Twitch platform. Twitch Turbo is less expensive than competitors' equivalent offerings, such as a YouTube Premium membership, and it remains the easiest method to stay ad-free on Twitch, especially with ad-blocking plugins being so unreliable.
Twitch is an excellent platform, but it is not suitable for everyone. There are other wonderful Twitch options to test, but if you want to start with a smaller audience, you may share your screen on Discord. If you begin broadcasting on Twitch, don't forget to participate in a few Twitch raids to meet new people and help other streams improve.