The best job search apps for students make it quick and straightforward to search for new jobs and career possibilities online. You'll be more likely to find your next big career move if you look for the best job search apps in UK. Using the correct sites allows you to view all of the best prospects while employers can see all of your pertinent information alongside your CV.
A high-quality job search app will have a large database of listings, and the best job search apps will include full-time, part-time, and freelance employment, as well as remote and flexible positions. The best sites don't stop there: some have social networking tools and talent quizzes, while others have clever filters and corporate evaluations.
There has never been a better moment to search for a new job on the internet, but there has also never been a busier time. It's normal to feel intimidated by the sheer quantity of sites and job advertisements.
This is where we step in. We've chosen the best job search apps for students in UK for you to start your search, and we've explained why they're so fantastic.
Best Job Search Apps 2023
Here is the list of best job search apps in UK for you to find a dream job in 2023. Take a look please: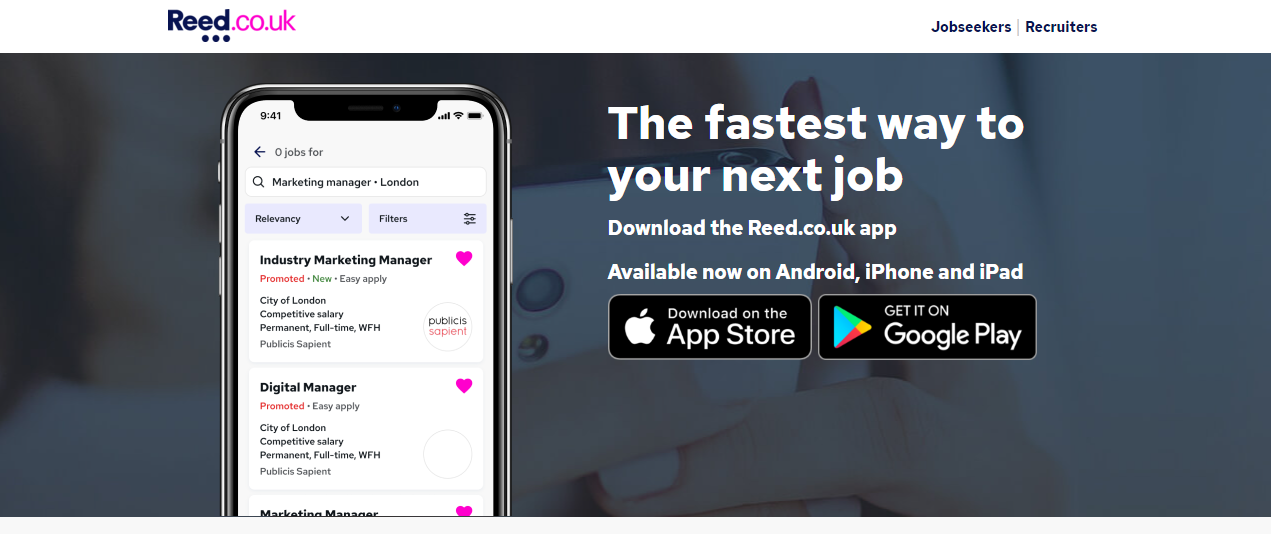 Reed is used by over 1 million job searchers to find their first or next Reed jobs and Reed courses. With 5,000 new jobs being added every day, you'll never be bored on our site. This is one of the best job search apps on our list.
Features
Search for thousands of jobs in 42 different industries, with over 8,000 firms to select from.
Search by area, job title, and expected compensation.
Use the swipe option to quickly save or cancel jobs.
Depending on the size of your device or visual impairments, look for jobs in stack or list mode.
Receive job recommendations based on your profile.
Receive updates about new job openings in industries of interest so you can be the first to apply.

Indeed is another well-known and popular job search site, with over 250 million monthly visitors and thousands of positions available. Indeed jobs search engine covers over 60 countries and 28 languages, allowing you to view over 16 million jobs. Indeed UK is also the best job search app you can find on the internet.
Features
Search by keywords, job titles, business, location, and kind of employment, including full-time, part-time, contract, freelance, and internship opportunities.
Find nearby jobs by using your device's GPS.

You may set up email notifications to receive a recommended selection of jobs based on your previous searches and applications.

If you don't have the time right now, set a reminder to apply for jobs later.
Save your favourite jobs for later use.
Follow businesses to get the most recent job openings and information.
Before applying, look over company ratings to see how people feel about working for them.
Examine the linked photographs of businesses and their offices.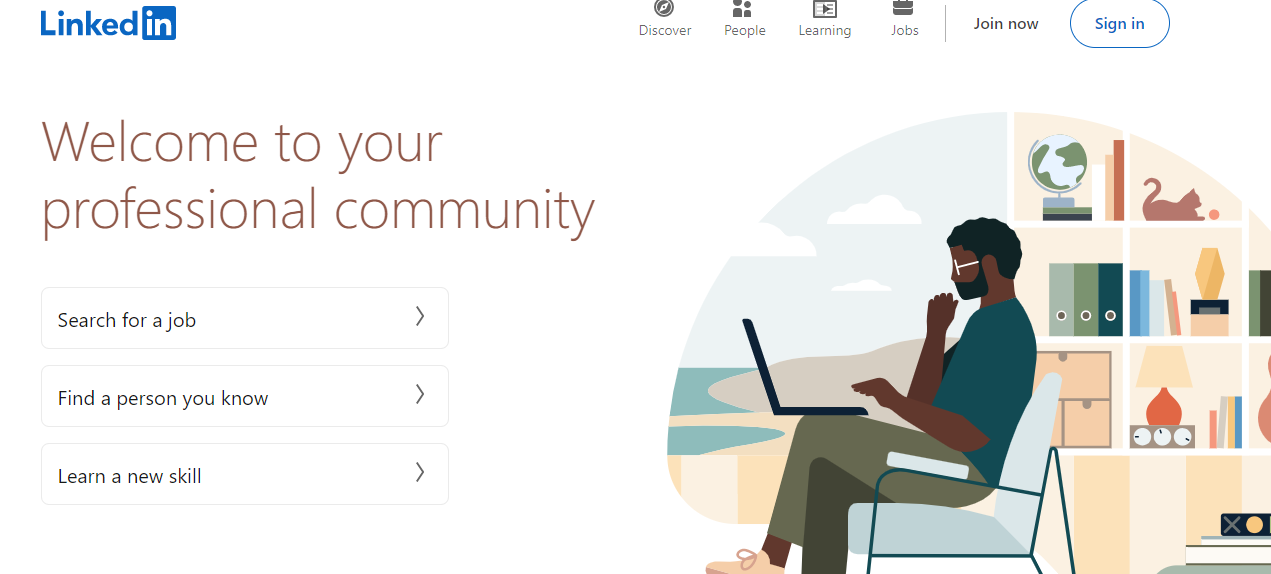 LinkedIn search is one of the most popular job search sites, with over 77 per cent of recruiters using it to find new employees. This platform focuses on helping users develop a network of contacts as well as job-seeking—after all, professional networking is where 37% of jobs are found! You may communicate with businesses and keep up to speed on what everyone is up to. LinkedIn Jobs is also one of the best job search apps on our list.
Features
Search for jobs by category, title, area, employment type (contract, part-time, volunteer, etc.), or firm.
Receive job recommendations based on your search terms, shown interests, and pages you follow.

Connect with individuals you encounter while out and about by using Find Nearby and the QR code scanner.

Use Easy Apply to simply submit your virtual CV and apply to a variety of jobs.

Save searches to return to when additional job openings become available.
Share, like, and comment on stories and photos in your feed.
Follow hashtags to keep up to speed on topics that interest you.
Receive notifications when your profile or Easy Apply application is seen.
Glassdoor is a job-search portal with a variety of useful tools. Before applying for a job, learn more about your worth and the organisations you're interested in. This app provides its 50 million monthly users with essential insights and information about the work lives of various firms, ensuring that you never end up in a job you regret. This App is also a great app which we put in our best job search apps list.
Features
Use Glassdoor's "workplace transparency" function to examine a company's images, reviews, benefits, CEO approval ratings, interview questions, and salary reports before committing to their application.

Use the 'Know Your Worth' tool to obtain an idea of what pay you should be asking for based on your experience, accomplishments, and credentials.

The Easy Apply option allows you to rapidly send your CV to a firm, allowing you to be among the first to receive their attention.
Organize your tasks and make notes next to them.
Receive job alerts as soon as they become available.
If you don't have time to apply straight away, save jobs.
Follow businesses to stay up to speed on their latest news.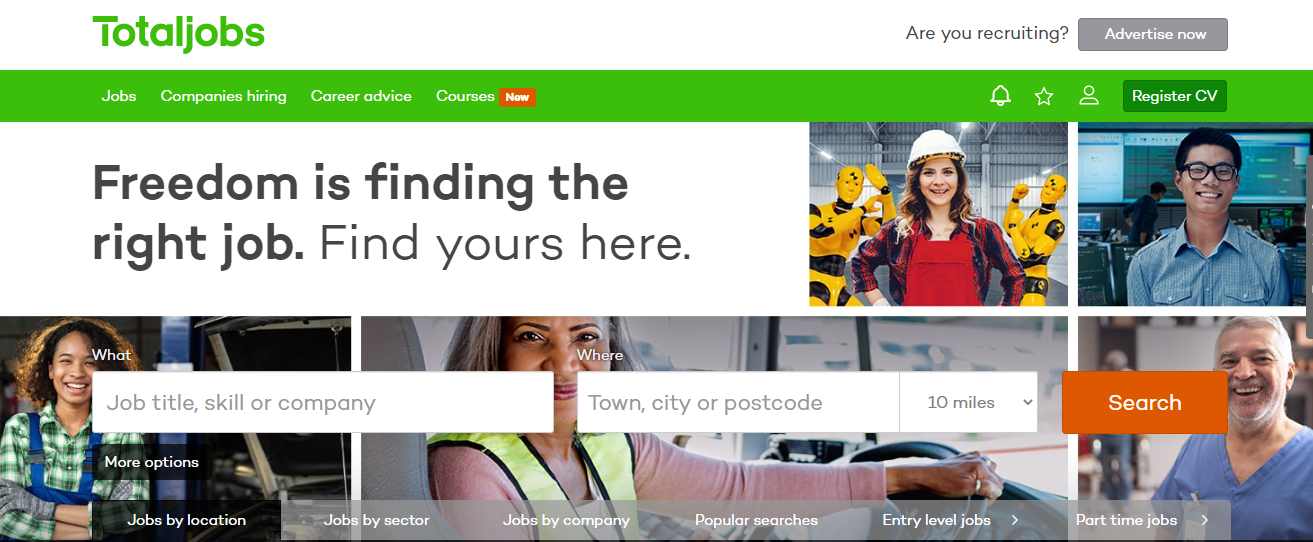 You're joining a popular jobseeker's site with over 280,000 job ads, 6 million members, and over 40 industries to peruse. They take pleasure in using their 20 years of recruitment knowledge to properly match your profile with suitable job positions.
Features

Use the in-app map tool to keep employment in your immediate region by searching a mile-by-mile radius.

Filter job ads based on relevancy, pay, date posted, and distance from a certain location.

Career guidance for creating a virtual CV, writing cover letters, and preparing for interviews is included.

Receive job posting alerts.
Save jobs for later review.
If you believe someone you know would be interested in a job you discovered, share it on social media.
Upload your CV to build out a Totaljobs profile instantly.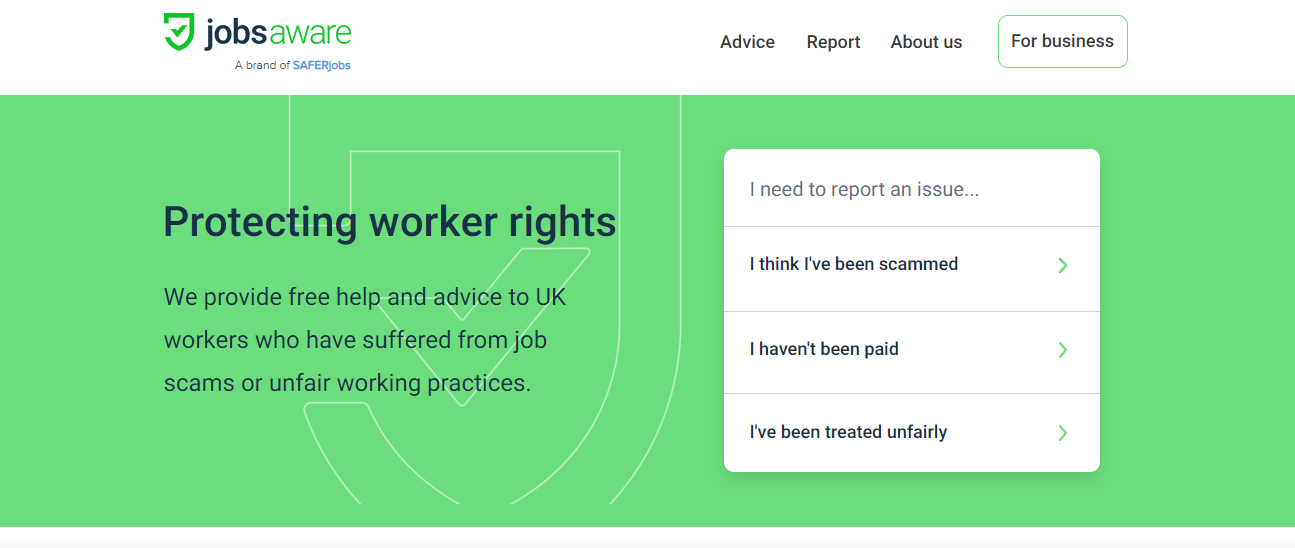 As we hope this post has demonstrated, there are an almost infinite number of best job search apps available to help you discover your future profession. JobAware is another market app that helps consumers locate particular, targeted opportunities.
Features
To locate the correct sort of employment for you, use precise keywords such as internship, temporary, and freelance.
Filter your search to display postings from yesterday, two days ago, three days ago, seven days ago, 15 days ago, or 30 days ago to give yourself a broad range to choose from.
Sort your job search into categories such as "Dream Jobs," "Second Choice," and "Third Choice" so you know what to prioritise in your "to-do applications."
Set reminders for phone and video interviews so that you are well prepared.
Share job postings with your friends and family.

Unlike some of the other apps, CareerBuilder allows you to apply to jobs without creating a profile or signing in-you can simply apply as a guest, giving you the freedom to scout around and see what's on offer before registering and suddenly having your inbox flooded with job recommendations that may or may not work for you.
Features
Search for jobs using the map and keywords such as job titles and wages.
Use their built-in AI technology to swiftly and effortlessly generate a mobile CV.
Using in-app chat, you may immediately contact recruiters.
Create your profile as a virtual CV for companies to review in conjunction with your application- Take this chance to get into further detail about a talent or job that you can't put on your CV.
Jobs can be saved for later use.

Easy Apply for jobs with a single swipe, uploading your CV from the cloud or your profile's virtual CV.

Investigate wages for various job titles and the abilities that most businesses want.
Sign in as a guest to apply for jobs without establishing a profile.
Receive alerts when appropriate job suggestions are made.
Learn who has recently viewed your CV.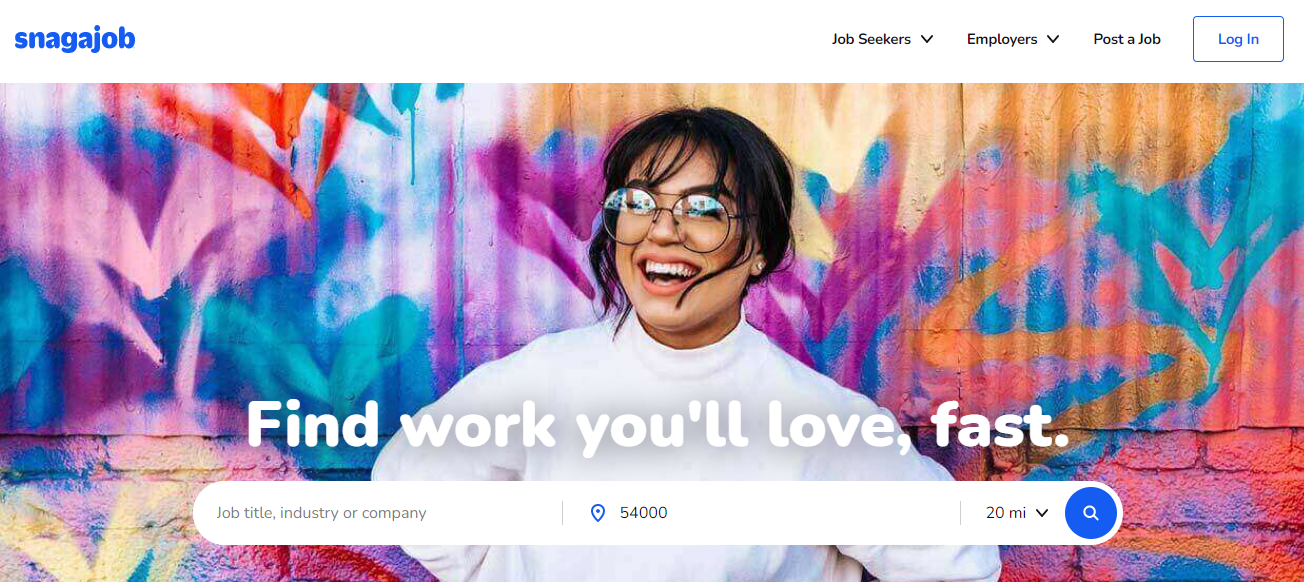 Snagajob was developed exclusively for those seeking hourly employment, such as students or teens who want flexible work. With over 400,000 companies posting on the site and roughly 100 million users, this is a fantastic choice for anyone searching for a little extra money or temporary, hourly work right now.
Features
Search by area and keywords, and narrow your results by distance, availability, and job type.
Find out who is recruiting in your region by using the map search.
Get daily job matches sent to your inbox so you can seek work even when you're not online.
To uncover better job fits, take an employee personality questionnaire.
Monster (opens in a new tab) is one of the UK's largest and most well-known employment sites, with a large database of job seekers, openings, and employers. It's also one of the easiest UK employment sites to use, so it'll always be worth your time during a job search, and it's a great option if you're not very tech-savvy.
Monster's UK site often contains between one and two million open roles, and the site offers job ads in every industry and at every level of organisation, from entry-level and casual work to executive positions. It also contains a wealth of career-related articles and videos, as well as an app that allows you to keep up with your job hunt while on the road.
This site works like a search engine, so getting started is simple. You can set up job alerts, upload your CV from your computer, Dropbox (opens in a new tab), Google Drive (opens in a new tab), or Microsoft OneDrive (opens in a new tab), and communicate with possible employers. You may also conceal your profile so your present employer doesn't know you're looking for work. You can also apply on the site if the company has authorised it; otherwise, you will be sent to a third-party recruiting website.
CV-Library (opens in a new tab) is one of the largest UK-specific employment portals, with up to a quarter-million positions from over 10,000 organisations available at any given moment. There are plenty of options in every major business, with Lotus, Sky, Ocado, and Games Workshop all utilising the platform to locate new employees.
With excellent filtering options and obvious results, the job search is as simple to use as anything else out there, and you can bookmark job listings and set up email notifications to guarantee that you never miss an opportunity.
Job postings are simple, and CV-Library has a convenient one-click application system, making it simple to apply for a suitable position.
The CV-profile library's area is straightforward: you may upload your CV, provide basic information, and create a brief personal statement to promote your talents. We recommend paying £9.99 for thirty days of subscription for the Premium Profile option. This upgrade entitles you to be identified as a Top Profile on the site, with special branding in the site's database and on your job applications, as well as a complimentary CV review.