With VMOS, an all-in-one virtual machine operating system made for the Android OS, its users can run another Android OS as the guest operating system. The best thing about it is that it is easy to install two operating systems separately from each other. Running two accounts simultaneously on the same machine is advantageous. It is a VMOS app that, with the help of virtual machine technology, can be installed in the same way on Linux or any other Android operating system. It is quite powerful and requires a large amount of RAM and ROM to install.
Due to this, we are going to list the top 15 VMOS replacements for Android today. You can download the one you like best, but keep in mind to start with the higher rankings because they are more functionally comparable to VMOS than the rest. Also available here is information about the VMOS unlocker app.
Why Are VMOS Alternatives Wanted by Users?
VMOS is the best service for setting up two accounts on the same Android operating system. It also has an easy installation process. It is useful due to its background running features and lets users manage numerous tasks at once. Additionally, it has various flaws that prevent users from using it for a variety of tasks. The main difficulty with utilizing this app is that, because it runs as a virtual machine, it needs 3GB of RAM and 32GB of ROM to function. Because of this, it is slower than other Android operating systems and can't import apps as easily.
The finest in its class, VMOS allows users to operate distinct accounts on both physical and virtual machines and duplicate social media assets, including those from Facebook, WhatsApp, and Instagram. It has the capacity to run simulated Android devices on many phones. In terms of these best functions, the following VMOS options are chosen and talked about in detail, including their structure and how they work. A clear comparison is also given to help the audience choose the best VMOS replacement.
15 Best VMOS Alternatives

Since the system is a virtual machine, it is challenging to make it smaller. For VMOS to work on a mobile device, it needs 3GB of RAM and 32GB of ROM. It is a simple platform that may be rapidly accessed through on-screen floating bubbles.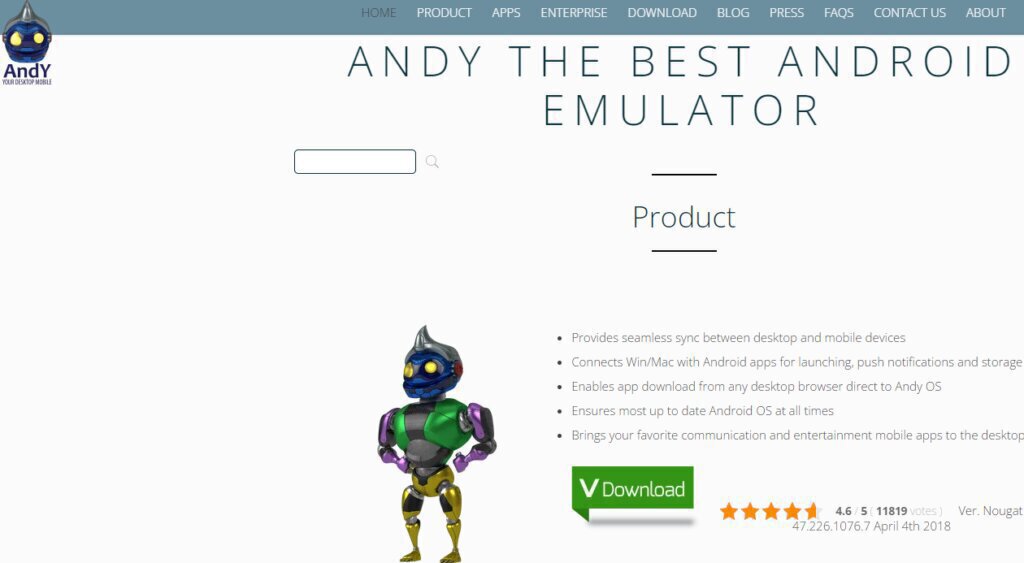 Andy is an Android emulator that makes it simple to download and set up Android apps and games for a variety of Windows, PC, Mac, and cloud-based operating systems. It makes it easier for operating systems for mobile devices and desktop computers to work together. It is a specially created-emulator that comes with the Android SDK. By informing its consumers of the most recent programs and games that are readily available for download through this emulator, it provides its service. It is simple to synchronize with the user's account, which will be useful for speedy PC programs and game downloads.
It offers infinite storage space and is simply compatible with PCs and Macs. Additionally, it is used to operate all desktop versions of communication applications, including WhatsApp, Viber, and Snapchat. It has a lot of storage space and works well with both Mac and Windows.
Features
Integration of Sensors
OpenGL Desktop Hardware
Integration of microphones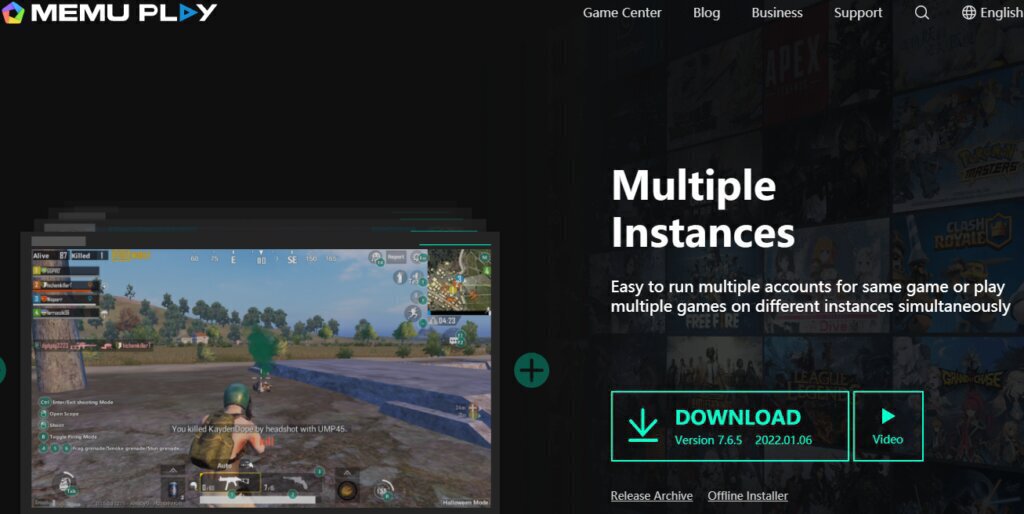 MEmu is an Android emulator that was mostly made for video games. It helps bring a wide range of games to PC platforms. Its customers may play games and utilize Android apps on PC computers because of its user-friendly design and ease of use. Players can use a mouse and keyboard to control the game, and they can also play on a big screen. It is the best to utilize due to its excellent support for Android versions and is also used to enhance the performance of devices that support Android. 2GB of RAM and 5GB of hard drive memory are needed.
This is the best Alternative VMOS. It also works with all versions of Windows from XP to 10, as well as their hardware configurations. Using this app, many accounts may be used for the same game. The installer doesn't worry about putting in third-party software packages because it doesn't have any infections or viruses.
Features
Workflow for Android Emulators
Process Virtualization for Automation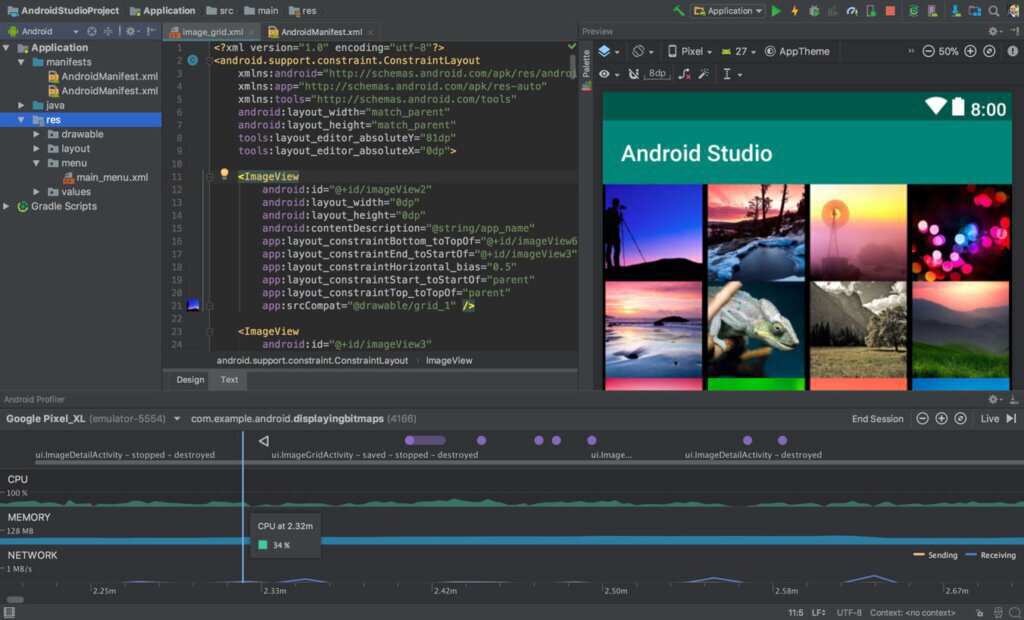 The program for developing apps for Android phones, tablets, Android Wear, and Android TV is called Android Studio. It offers the quickest tool for doing so. It has a module for structural code that lets users break the project into pieces that work better together. It provides a mobile app development integrated development environment (IDE). It cuts down on the need for 20–30% more technical resources and makes it easier to work with the test framework emulator. Additionally, it helps the system run more efficiently and save money.
This is the best Alternative VMOS. With this app, users can also make Android apps that can be published both internally and externally. In order to improve system efficiency, it has a flexible build system and a smart code editor. It has a robust user interface development environment and is free to use.
Features
Emulation Xterm
Development for Android
Integrated Android Emulator
Visual Programming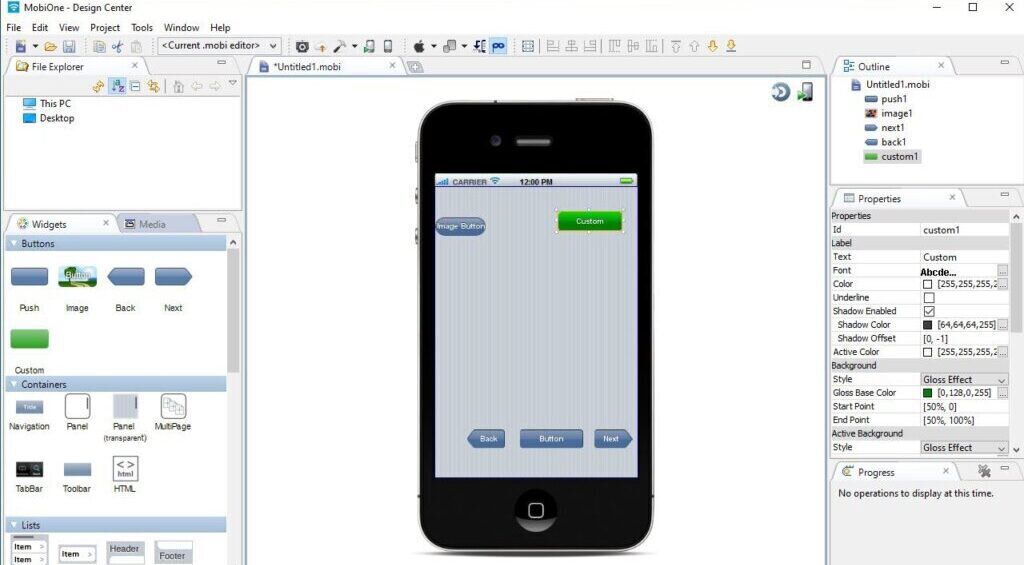 Users may use Mobione Studio, an emulator, to run iOS and Android applications on Windows desktops. Its users may run programs and games without any restrictions because of its user-friendly interface, which is simple to use. It is compatible with Windows XP through 8. It is the greatest open-source platform for developers who wish to test their Android and iOS apps on the desktop platform and adhere to the HTML5 hybrid app concept.  These programs may be tested using iPhone and iPad emulators, which have a drag-and-drop user interface.
It is simple to install and does not require sophisticated processor chip technology.
A completely ad-free version of it is also accessible online in high resolution. It is mostly used for reviewing and testing purposes and is useful in reducing the restrictions on building apps for Apple's App Store.
Features
Coding in iOS Apps
Text Messages
Cross-Platform Sharing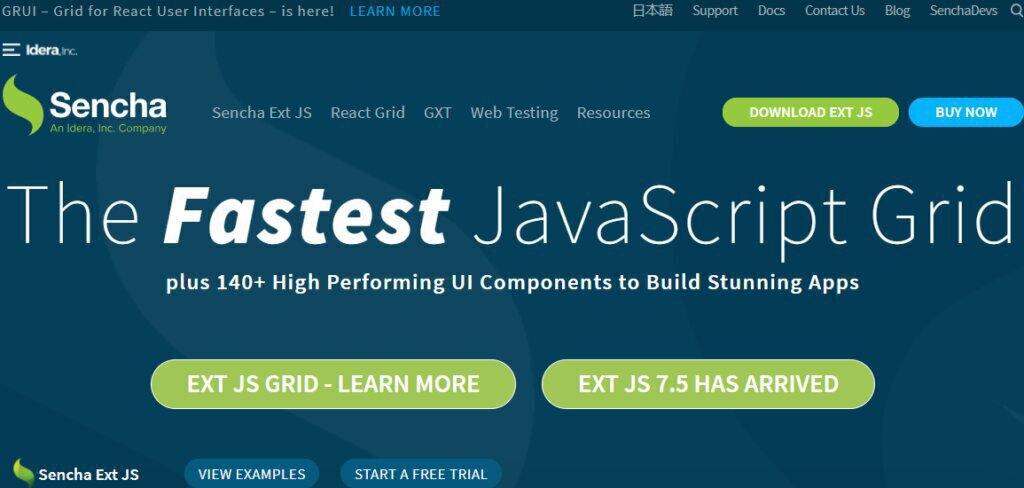 Sencha is a web-based deployment tool that uses a JavaScript framework to provide design, development, configuration, and testing solutions that work across platforms. It also has cloud-based deployment so that Sencha Themes and testing software can be used to make web apps. Users can use this program to create a wide range of complex, beautiful, and contrasting designs.  It helps make sure that data is sent correctly and has an easy-to-use interface that works with many browsers. Small, medium-sized, and large firms all make use of it. This is the best Alternative VMOS.
Its online free trial, which has fewer features, is accessible. There is no free version of it, and each feature costs $1294.48 per feature for the subscription. It gives a 30-day money-back guarantee on the goods of Ext Js, Reacts Grid, ExtAngular, ExtWeb Components, and many others.
Features
Development of mobile applications
Web Application Development and Testing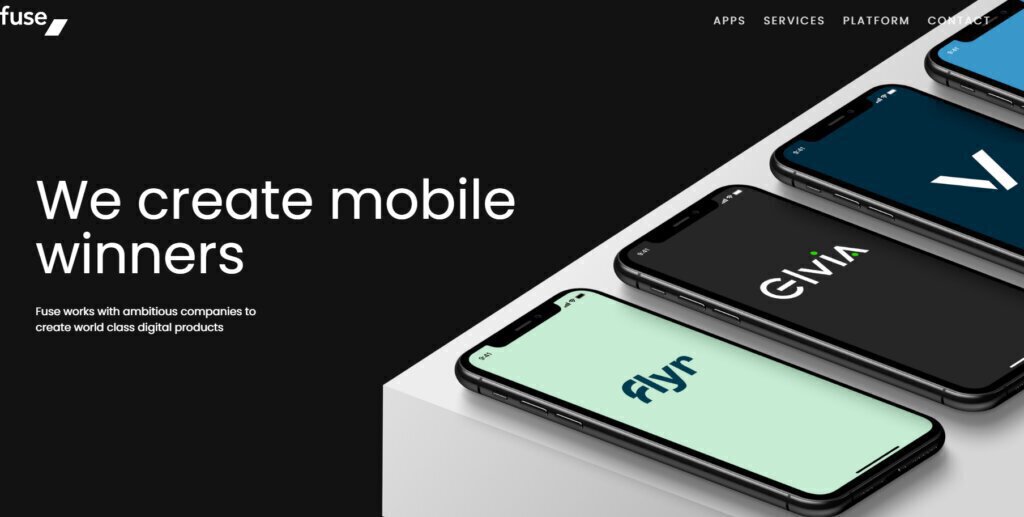 The framework for creating native mobile apps that support high-quality development is called Fuse. It uses UX Markup, which is a shorthand language that focuses on combining the design and development processes for a better user experience. It works with both Android and iOS mobile devices and mostly uses intuitive UX markup and responsive JavaScript to build apps for these platforms in real-time.  It offers live online training, webinars, and documentation for its programs.
Features
Full-Stack App Development
Advisory Development
Development Monitoring
Analytics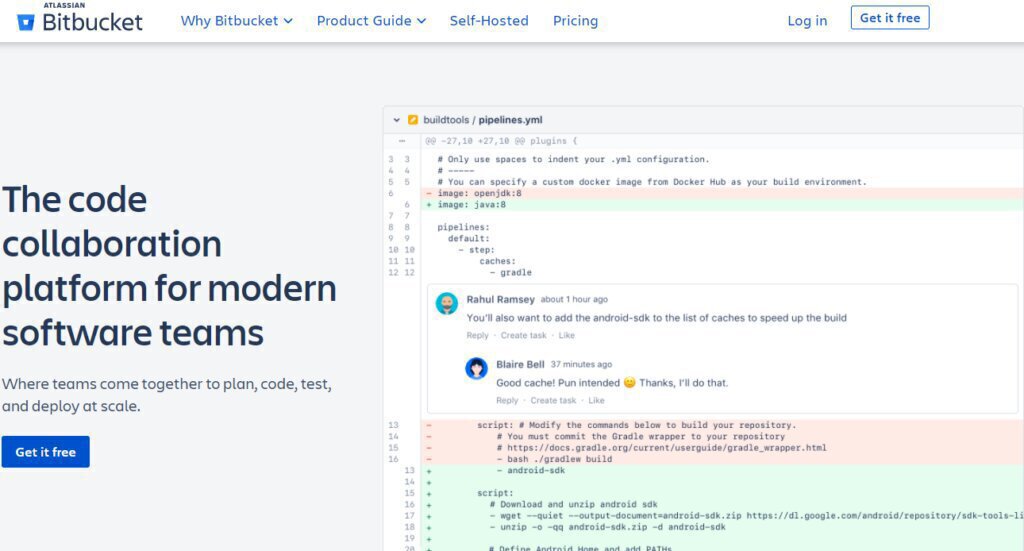 The cloud-based deployment software called Bitbucket enables teams to communicate with one another and plan projects together on a single platform. This is the best Alternative VMOS. It basically acts as a place to store the source code for the control system and offers a managed development environment with a powerful issue tracker, wiki, and tools for working together.
The website offers a free trial, and the first month's cost is $3.00. It offers source code management, continuous integration, and application development services. It provides training through webinars and written materials. It provides a built-in CI/CD integration with quickly created test codes.
Features
Continuous Supply
Create a log approval process
Management of Configurations
Mobile Development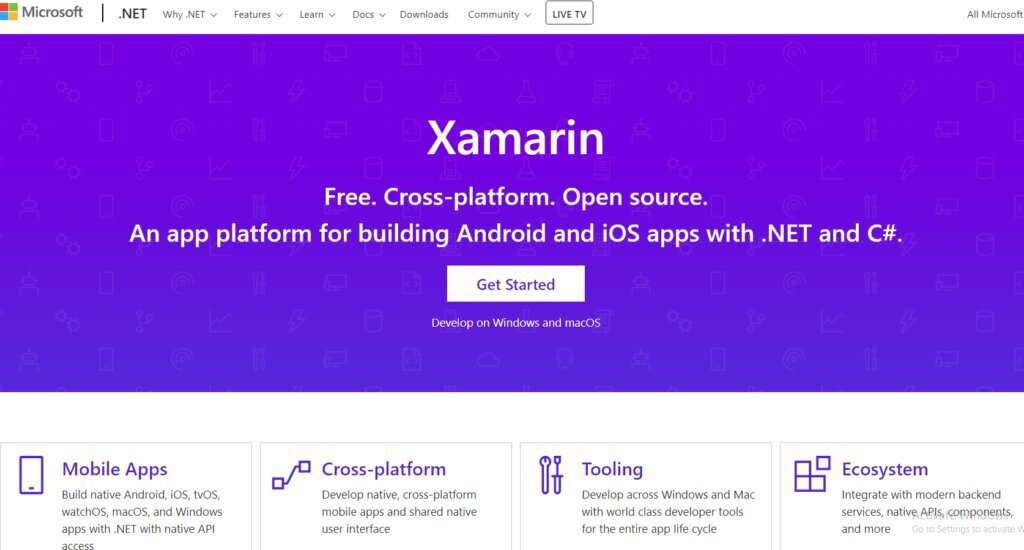 This is the best Alternative VMOS. With the open-source Xamarin platform, businesses can make native apps for iOS, Android, macOS, and a lot of other platforms. It supports C# and the programming languages for the internet. To build a user interface, it has a built-in designer and software development kits. It makes it easier to use software development kits from places like Facebook and Google Play. When making mobile games, it's helpful to use outside engines like FlatRedBall, MonoGames, Xenko, and Wave Engine. It is simple to use and offers a user-friendly, adaptable interface.
It is frequently employed in the creation and design of applications. Due to the open-source nature of the platform and the ease with which Visual Studio and IntelliSense can be incorporated, it enjoys the loyalty of small businesses, mid-size businesses, and Large Enterprises. It provides videos and written materials for its training programs.
Features
Tools for Collaboration
Debugging in Web App Development
API Access with Graphical User Interface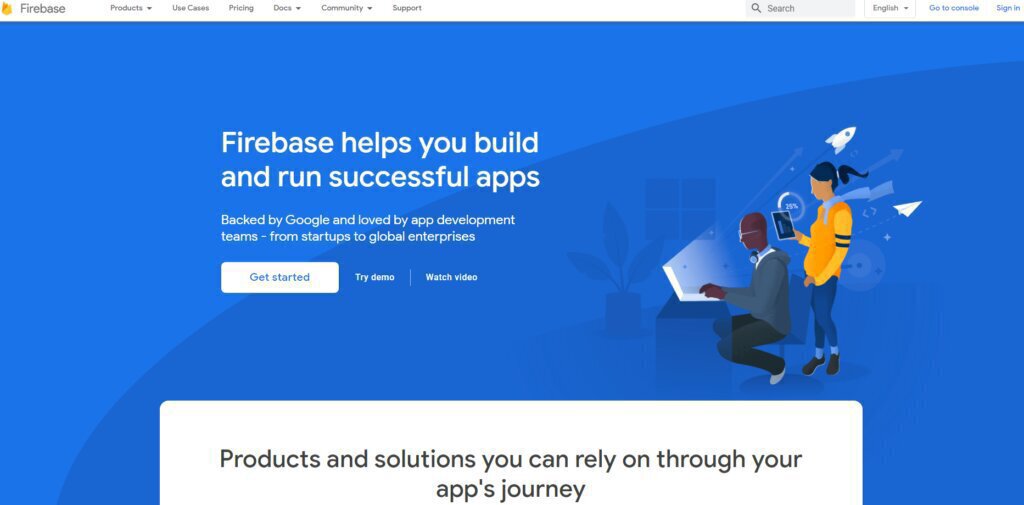 Firebase's mobile platform, Fabric, which Google's mobile platform has now bought, enables developers to create excellent apps. This is the best Alternative VMOS. Along with cloud storage, analytics, and messaging features, it is used to create online and mobile apps. It has authentication, remote configuration, and prediction functions.
Along with Google's own native systems like Google Ads, Play Store, and BigQuery, it facilitates the integration of third-party programs like Slack, PageDuty, and Jira. Small and medium-sized businesses and major corporations are often their customers. Its free version, which has a few features, is available online.
Features
Warnings and Alerts
Tracking Engagement Activity
Campaign Segmentation
Third-Party Dashboard Integration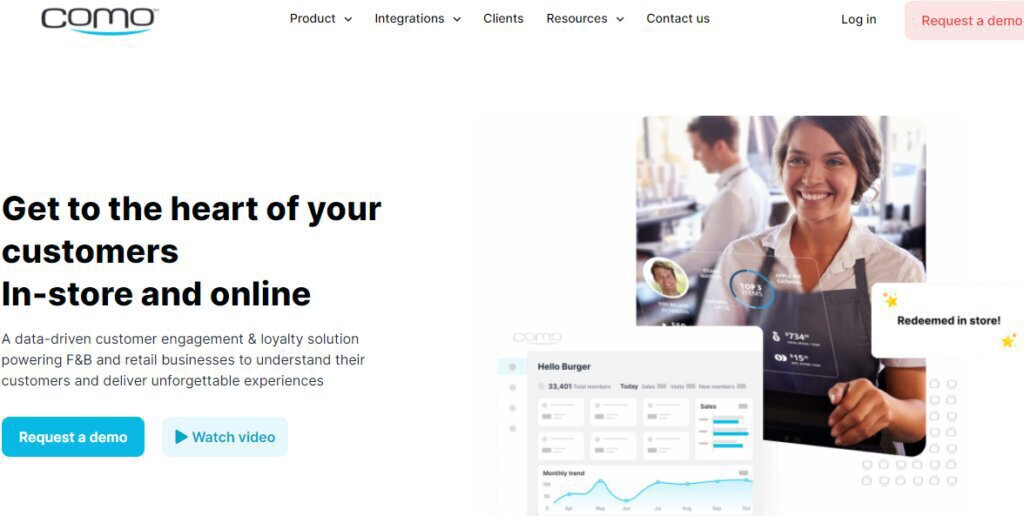 Como is a software tool that enables users to construct apps with reward programs. It aids firms in promoting themselves. Small, medium-sized, and big businesses make up their devoted clientele. It enabled the firms to increase their income per client. It is frequently used for consumer engagement and loyalty. This is the best Alternative VMOS. The POS system may be readily combined with it to establish customized loyalty programs across several locations. From a single platform, it is useful for controlling, filtering, and tracking the consumer across many places.
It provides training through written materials, webinars, and videos. In addition to helping with customer management, it is also useful for business management because it offers everything needed to handle the marketing side of the company.  It enables POS and third-party social media integrations.
Features
Activity Monitoring
Gamification in Content Creation
Membership Administration
Loyalty Initiative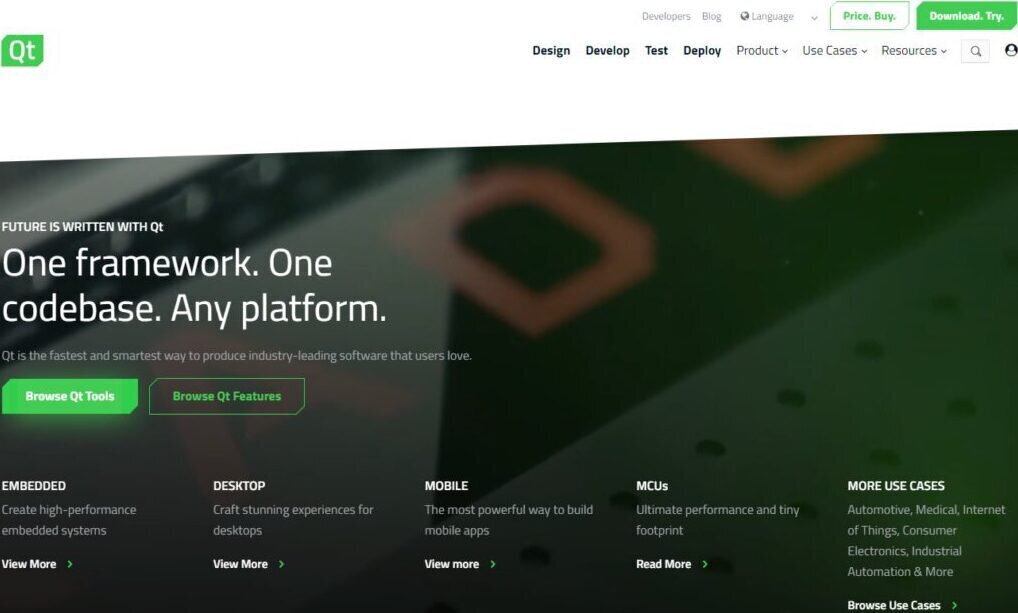 This is the best Alternative VMOS. Qt is a program that works on many different platforms and makes it easier for users to make and use software for a wide range of businesses. It is helpful when editing codes, designing user interfaces, making prototypes, and doing many other things on a centralized platform. It can produce code in many other languages, including JavaScript, C++, and QML. It makes use of its integrated visual editors to create C++ widget-based apps. Businesses may control code versions by integrating with third-party apps by utilizing this platform.
Small, medium-sized, and large enterprises make up their devoted clientele.  It gives you the smartest way to make market-leading software and helps you build high-performance embedded systems. Although it is not a programming language, C++ is used to write the framework.
Features
Analytics and reporting.
Mobile Development using a Graphical User Interface
Version Control and Source Control for Custom Development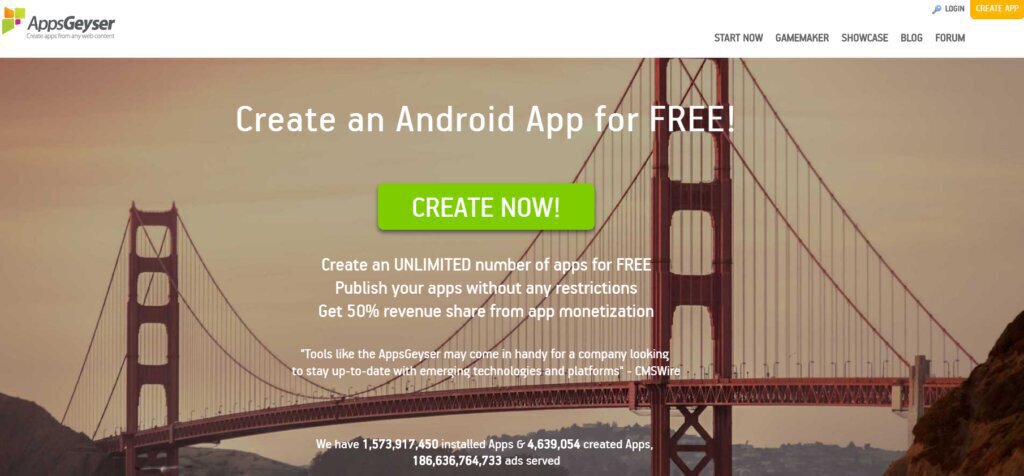 This is the best Alternative VMOS. Free Android apps may be made using AppsGeyser, an application creation tool, without any special coding knowledge. It enables users to develop apps in two simple steps, and the process takes five minutes. The app, which includes a chat, a browser, and a picture editor, may also be made by users.
Through the monetization of their apps, users are earning money on this platform as well.
The app, lesson, and guide can be assembled in thirty seconds and have an intuitive user experience. Additionally, it enables users to advertise their apps and raise money for both businesses and themselves.
Features
Content on the Web
Support for Geo-Location for Social Sharing App Promotion
Support for HTML5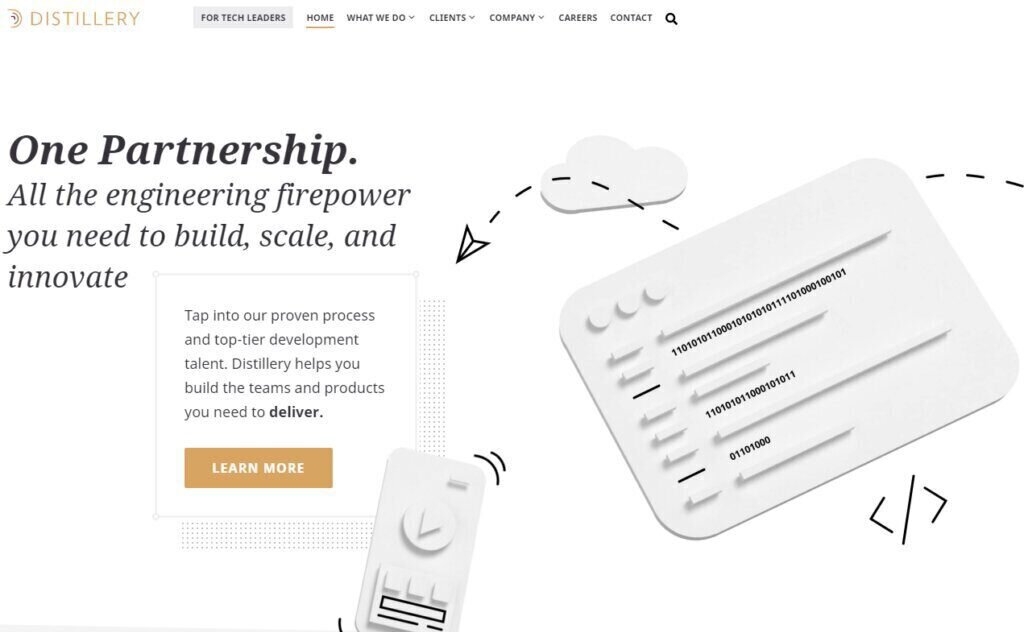 All start-up businesses may make use of the web development and product development services provided by The Distillery, a worldwide full-service software design, and development firm.  Additionally, it aids in the expansion, scaling, and quickening of enterprises for start-ups.
This is the best Alternative VMOS. It helps businesses create the full product from the beginning and is employed to regularly make modifications and provide updates on the progress of the project. It helps businesses at every step of the development process, from coming up with an idea to making a plan to making an execution strategy and launching a product.
Features
UX design
Android development
security testing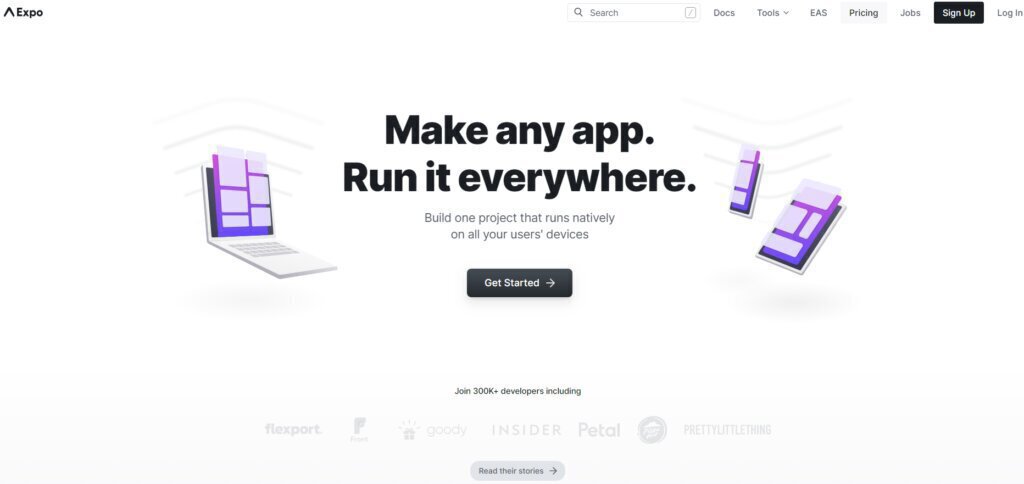 Exponent is a platform for making apps that lets users make native apps using only JavaScript.  Utilizing their built-in text editors, enables users to create robust native components without opening Xcode or Android Studio. It is also used to launch apps quickly. It makes it easy for users to build any kind of application and helps both people and businesses.  By using this platform, users will be able to select and alter the templates as they see fit.  It offers a drag-and-drop user interface that enables users to quickly develop native applications. This is the best Alternative VMOS.
Because it is a completely native app builder, users can access and use its services from anywhere on the planet.  Additionally, it provides the option of viewing this app's data via social media. The free version only has a few features, while the full version costs $99.00 per month.
Features
EAS Builds Community
Support Application Developer
Build Timeout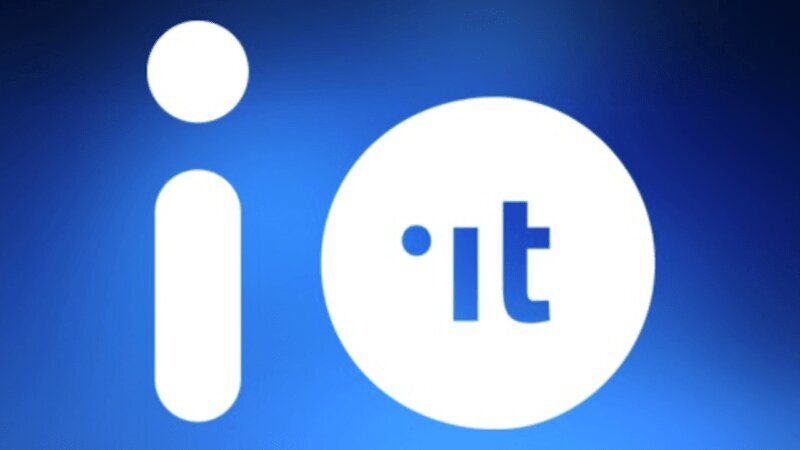 With the aid of the application creation tool APP.IO, iOS apps may be launched in any web browser. This HTML5 mobile development and marketing solution lets users interact with iPhone and iPad apps right from a web browser. Sharing and viewing test builds on any browser and device is made easier by this. This is the best Alternative VMOS.
It enables users to improve the application's download quality. It enables users to quickly exchange app changes with one another and receive feedback right away. It provides videos and written materials for its training programs. It also lets users buy the app while they are still using it in their browser.
Features
Development of mobile applications
Marketing and Sales
tests and quality control.
App Creation
Final Words
These are the best Alternative VMOS. VMOS is a piece of software that can be used to copy apps from the main Android operating system to virtual Android systems. Running several accounts on the same Android smartphone is also made easier by it. It uses virtual machine technology and can be run on a home computer to quickly activate the root files. It also gives you the option of switching from Android, which is the main operating system, to Linux. The biggest problem with VMOS is that it needs a lot of memory and free space to run or download. It supports the 3GB of RAM and 32GB of ROM system requirements.
There are several more options that outperform VMOS and address all of this platform's shortcomings. The Exponent option is the best, as shown in the article because it has the most features. However, the audience may choose a different option based on their needs, budget, and resources.