Photobucket has grown to become one of the greatest image hosting websites. Since its start in 2003, millions of people have trusted it. But the business abruptly raised its prices, which caused it to lose a lot of customers and sparked accusations of extortion from others. In addition, among other things, customers complained about the Photobucket free version's many advertisements, sluggish uploading, and mass image downloads.
Following a terrible year that saw financial losses and a sharp decline in visitors, the Photobucket has been working hard to regain the public's trust and establish itself as the website that people can rely on to preserve their images indefinitely. Photobucket represents a significant change from 2017, when they unveiled the $399 yearly charge to embed photos on other websites. Since then, a number of rivals have surpassed Photobucket in market share and are providing unique features that cater to various user bases.
What is Photobucket?
One of the most well-known and prominent websites for hosting images, vector drawings, and movies is Photobucket . In 2003, Darren Crystal and Alex Welch launched this website for the first time. With over 100 million registered users uploading 400 million photographs and graphics on a daily average, Photobucket presently contains over 10 billion images, and this figure is growing quickly. Photo bucket offers a free image hosting account that can save thousands of photos and hours of films in addition to its paid options, such as canvas and photo printing. Although Photobucket is a dependable website for sharing, downloading, and uploading images and videos, it's useful to be aware of some related or substitute services. Here is a list of the best websites like Photobucket.
Best Photobucket Alternatives
Let me clarify that these websites are completely free and offer hotlinks without any fees or subscriptions before we publish the list. We provide a wide range of image hosting solutions to assist you in selecting the best option for your requirements if you're searching for the top best Photobucket alternatives.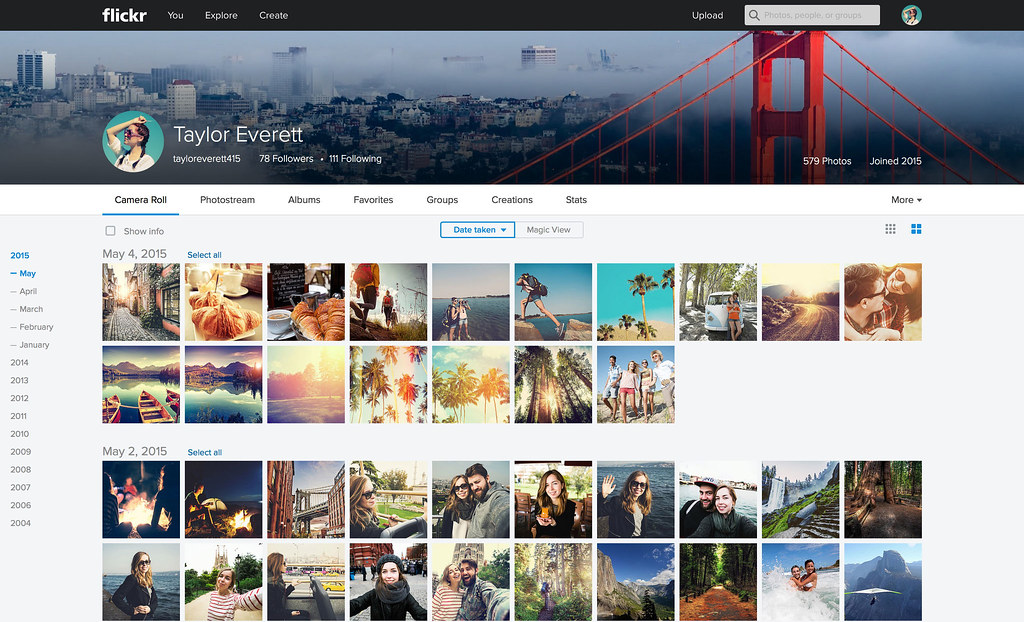 Flickr is the big daddy of image hosting websites, if YouTube is the unchallenged monarch of free video hosting. Stewart Butterfield and Caterina Fake established and launched Flickr, which is currently owned by Yahoo! Flickr was acquired by Yahoo in 2005. You can save a ton of pictures and movies on your 1 TB of free storage space at Flickr with a free account. Flickr is now the best choice if you're seeking a website similar to Photobucket where you can host your photographs for free. Flickr is now my preferred website for hosting photographs and vector graphics; for this reason, it is ranked first on my list of websites similar to Photobucket. I'm not sure about tomorrow, though, especially with the introduction of Google photographs.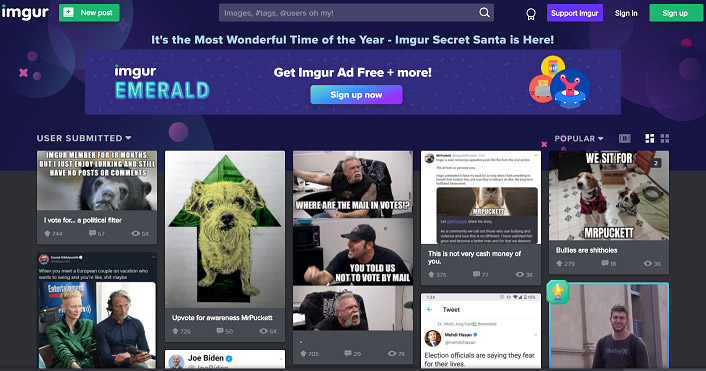 Every month, billions of people see images uploaded to Imgur on the internet. Imgur is one of the greatest (and largest) websites to upload photographs for free. It is most known for its humorous animations, memes, and animated gifs from recent or historical events. The nicest thing is that you can submit photographs to Imgur without having to join as a member. Among the Top 50 most popular websites on the internet, this image hosting website was founded in 2009 by Alan Schaaf (see Alexa Ranking). There are no upload or space constraints with Imgur, making it a free substitute for Photobucket for hosting and sharing photographs.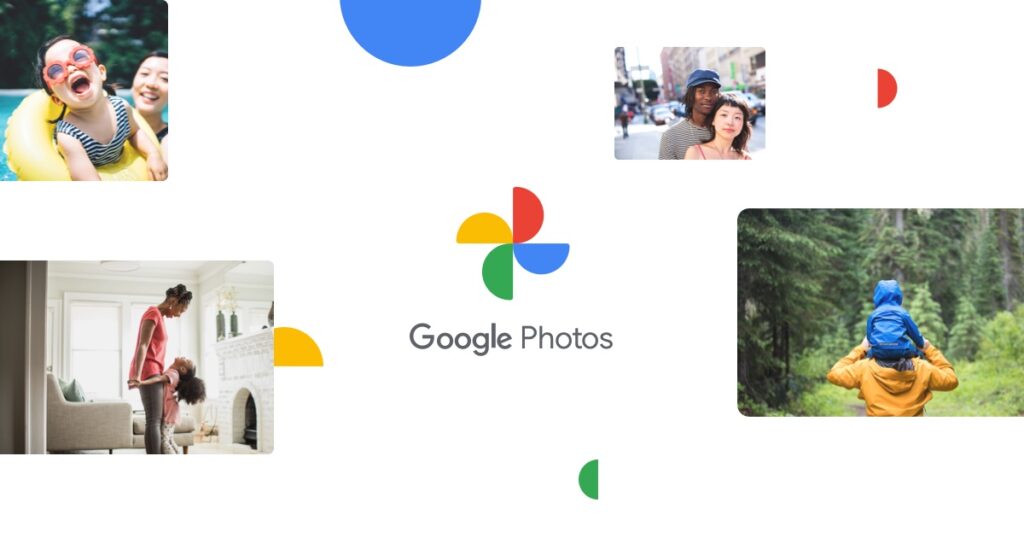 Not only can Google Photos identify people, but its search features allow you to look for images with text in them as well as places. There are certain restrictions with the private image hosting service, though. For example, it has limited photo management capabilities, a weak connection with common content management systems, and no tagging possibilities. For a free membership, Photobucket allows you to upload up to 250 photographs, but you cannot host them on other websites. You may use your photographs however you choose and have unlimited free storage with Google Photos, but you will need to pay extra to save your photos in their original resolution. Google Photos also comes with features like Memories, which shows you your old films and pictures, and WiFi-enabled photo backup from your smartphone. Additionally, you can utilize the Gallery Go function to automatically organize and optimize your photographs, as well as backup and sync images from your computer or smartphone.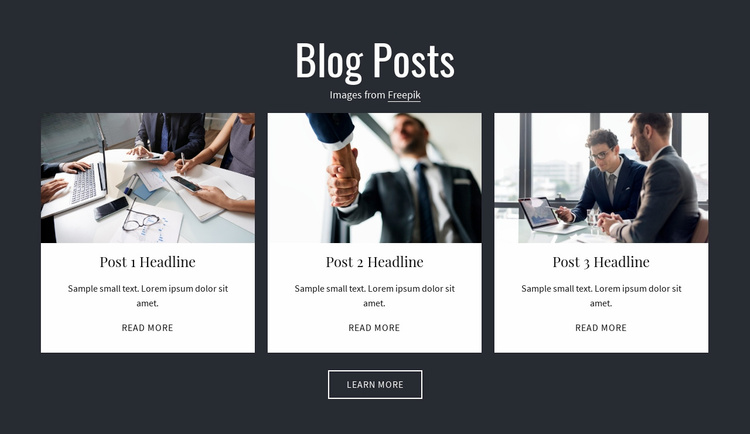 Post Image is a very basic website that provides free hosting for many types of photographs. In 2004, Post Image was established. You may post photographs and images to this website without having to register as a member, and it is completely free to use. Post Image differs slightly from Photobucket in that its main purpose is to hold photos for direct links from other websites, such as online forums, your own blog, eBay, and auction sites. Millions of bloggers trust Post Image because it promises 100% uptime. Put differently, whenever you need to view your photographs on our website, they will be available.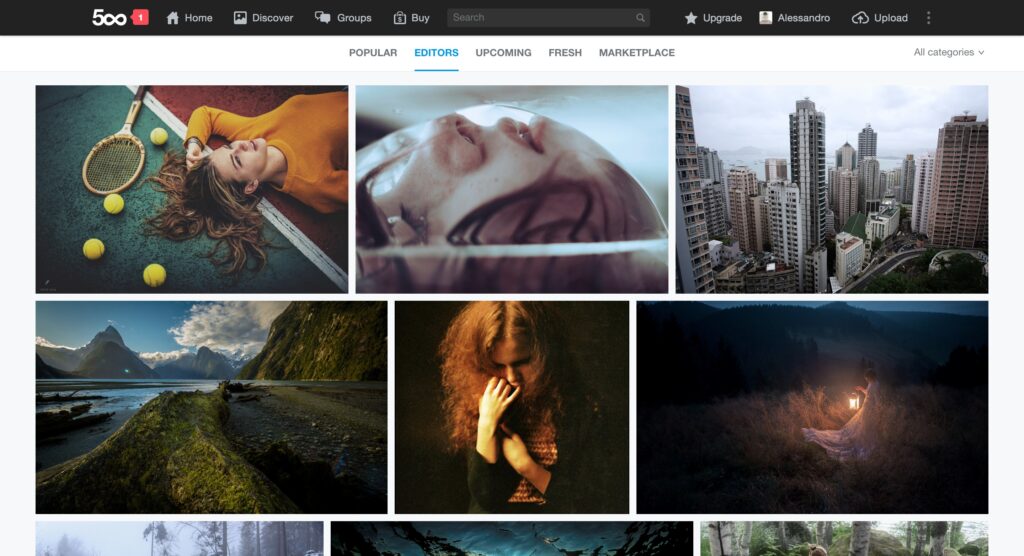 Another well-known picture hosting website designed with pros in mind is 500px. You may post up to seven photographs every week to the free edition of the website, which also showcases your images. You won't be able to link to other websites as you could with Photobucket because the main purpose of the site is for you to display your images rather than distribute them on social media. It offers better advantages like excellent display and networking with other photographers. On the site, you may comment on other people's photographs, follow your favorite photographers, and share your own shots. To get started, create a professional website and portfolio for yourself. From there, you can share your work with the world and establish your reputation.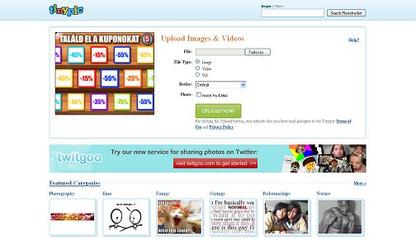 TinyPic, a Photobucket-owned company, is a lot like Post Image in terms of image hosting. The main purpose of the photos or vector graphics uploaded on this website is to create links to other websites. JPG, GIF, TIFF, and PNG file extensions are accepted for images. TinyPic's concept is quite similar to those of URL shortening services, such as TinyURL, because when photographs are uploaded, it automatically creates a rather brief internet address. But you can submit and share movies on TinyPic for free in addition to posting photographs.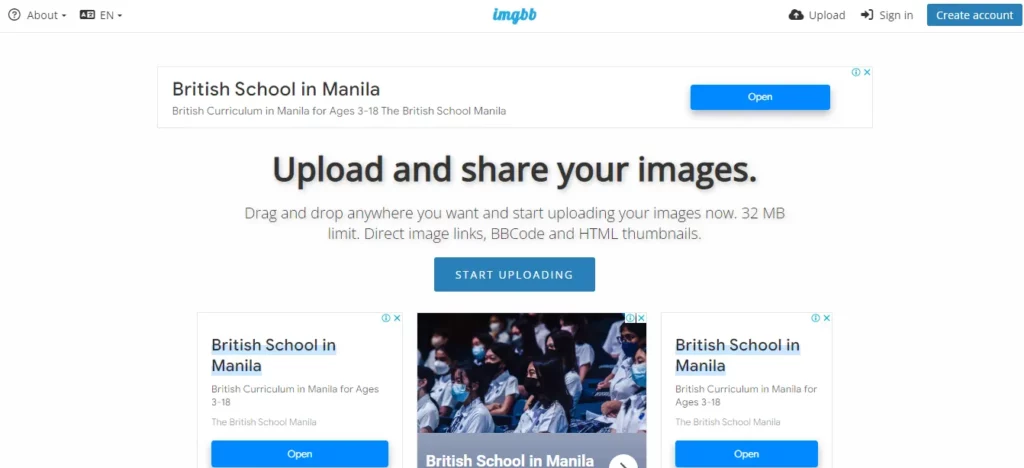 The final (but definitely not least) item in my blog post for today is IMGbox. You may arrange your uploaded photographs or access them whenever you'd like by creating a free account with IMGbox. Nevertheless, you may host your photographs on IMGbox without registering. I had no issues at all using any of these free image hosting sites that I tried. Have you given any of them a try yet? Or are there any other free image and video hosting websites like Photobucket that you are aware of?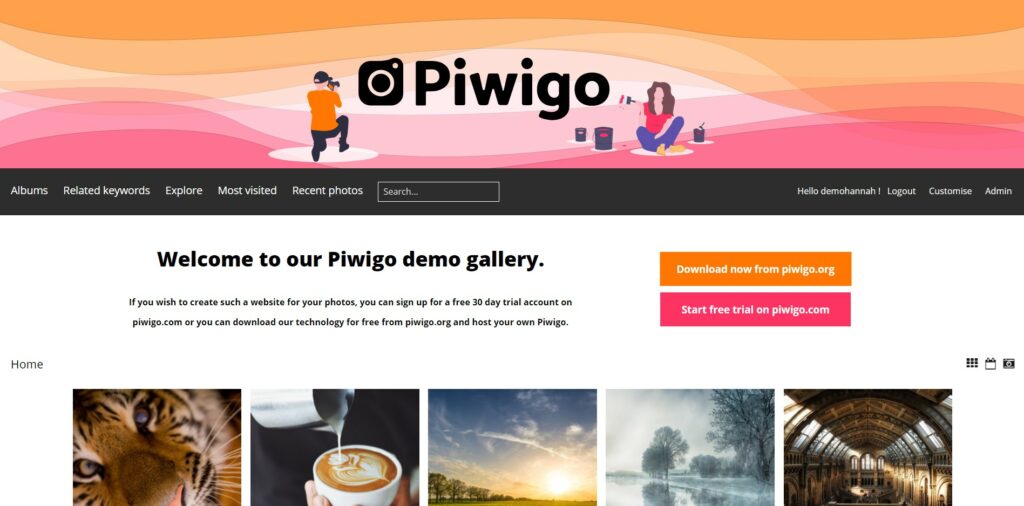 Piwigo is a great option if you want to establish your own website, as it excels at categorizing large amounts of photographs. Since its creation in 2002, the open-source website has served a variety of people for over 20 years. Piwigo is an image hosting solution that is scalable and provides greater control, features, and flexibility. Similar to Photobucket, Piwigo isn't free to use and needs some experience. Additionally, unlike Photobucket, which provides its customers with mobile apps, it does not have any mobile apps that you can use to upload and save your photographs on your mobile devices. However, a significant distinction from Photo bucket is that the self-hosted picture gallery option allows you to set up your own photo hosting website. A wide range of features are included, such as administration and analytics tools, plugins, albums, themes, privacy, tags, and much more.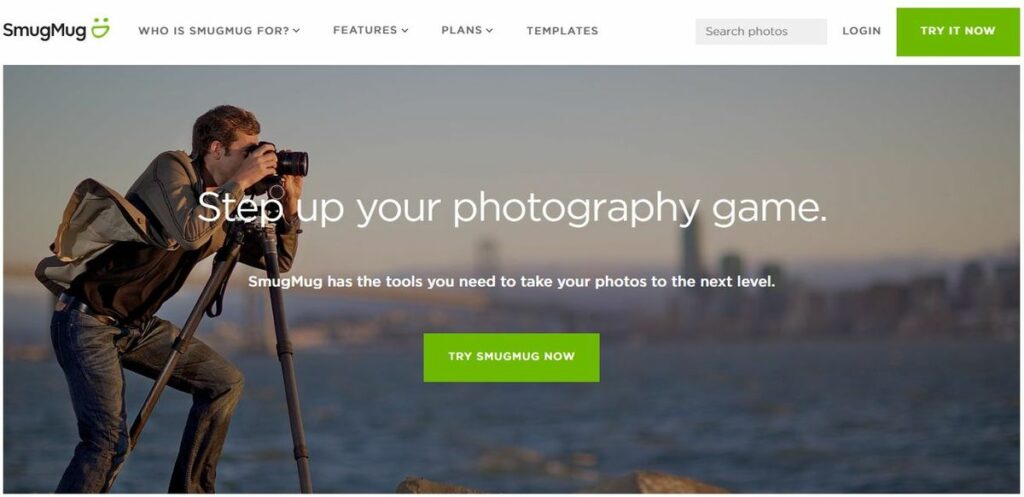 SmugMug was created to assist photographers and people who wish to utilize their images for a living. People may host an infinite number of photos on the website. You may also sell personalized gifts and prints and share images with others. When creating a website, the platform offers excellent capabilities, a wide selection of gorgeous themes, and tools for customizing the design templates. Unlike Photobucket, SmugMug also enables you to build up and launch your own eCommerce site to sell prints of the images you've uploaded. Additionally, SmugMug's responsive designs are simply adjustable for use on PCs, monitors, and mobile devices. Additionally, SmugMug offers strong SEO features like site maps and meta tags, as well as high-resolution photo and video storage and uploading, access control, and storage. To assist you in creating a portfolio and website, the service provides drag-and-drop customization, stunning themes, and HTML and CSS integration.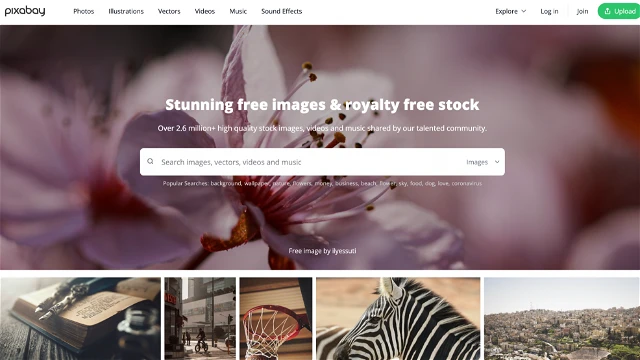 An online community of individuals who share high-resolution, copyright-free images and movies is what makes Pixabay, another well-known photo hosting service, so popular. Although there are strict image quality criteria to follow, using the site is free of charge but requires registration. This implies that real editors will examine all of your pictures before submission. The Pixabay apps do not support direct image uploads, in contrast to Photobucket, which offers mobile applications. Additionally, the maximum size for your photographs is 40 MB, and they must be at least 3,000 pixels. With its free membership, Photo bucket restricts you to 250 photographs; however, Pixabay enables you to post up to 100 images daily, and the greater the quality of your photos, the more likely you are to submit more frequently.