You may use replay apple music to get a summary of all the music you listened to in the last year. You'll receive music and information regarding your musical tastes. The best songs of your year will be included in a playlist that has been specially prepared for you. Three years after Spotify, the function debuted in 2019. Despite the fact that Apple Music became a subscription service in 2015, it took four years to put this functionality into place. As a result, Apple Music users may watch their Spotify Wrapped highlights alongside Spotify users. We'll walk you through how to access your Apple Music Replay 2022 statistics. But let's start with the fundamentals first.
What Is Apple Music Replay?
An analysis of your listening patterns over the course of a year on Apple's music streaming service is provided by replay apple music. It identifies the most popular songs, artists, albums, stations, and genres in your listening history and highlights recurring themes. You may listen to your favorite songs from the year in one location using replay apple music's playlist feature. Apple claims that it takes into account your listening history and keeps track of how many times you've played and listened to a certain song, album, artist, playlist, genre, and station. Or, to put it another way, replay apple music is Spotify Wrapped for Apple Music subscribers.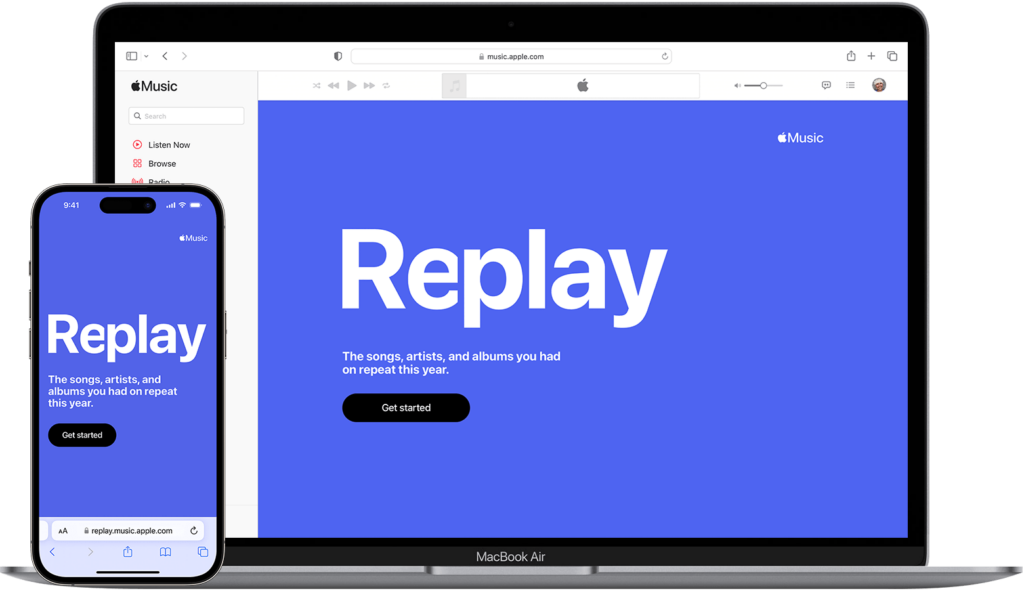 Apple Music Replay 2023
The best musicians, songs, and musical genres from the preceding year are collected in replay apple music. It creates a customized playlist after gaining insight into your listening patterns over the previous year. Your personal playlist is this one. Your top 100 songs of the year will be presented to you. All Apple Music subscribers will soon have access to this function.
Apple's streaming service isn't just available on iPhones because Apple Music is cross-platform software. Apple Music is also available for download and usage on Windows and Android. Apple Music analyses your listening history, the number of times you've played an album, an artist, or a song, as well as the duration of each play, to determine your top songs, playlists, and genres.
To retrieve your Replay for the prior year, locate the Replay tab in the Apple Music app. It may be found under the "Listen Now" tab, where scrolling will reveal the "Replay" option. Long-term Apple Music customers may still view their earlier Apple Music Replays in the app, even though Replay for 2023 is not yet available. If not, you may visit Apple's official website, provide the required information, and begin. Here, you can hear and see a summary of all the music you listened to last year. It's a summary of the year. You may choose to immediately share your customized replay apple music on social media.
Using Apple Music Online and Apple Music Replay
On the Apple Music website, you may listen to music and playlists from prior years. It has a built-in player, so you can use a web browser on any machine to listen. You may listen to your most-played songs by year with Replay, just like with the mobile app.
To utilise Replay with Apple Music online, follow these steps:
On the Apple Music website, click Sign in in the upper right corner.
If you chose to keep going with a password, enter your Apple ID and password for your Apple Music membership.
Replay: Your Top Songs by Year may be found by selecting Listen Now on the left and scrolling down on the right.
To browse the songs and performers, select a Replay for any year, or just press the Play button to start listening.
You'll find the Featured Artists for those tracks at the bottom if you choose a Replay.
To add a Replay to your collection, share it, or play it next, click the menu icon (three dots) on the Replay in the Listen Now section.
How to Use the Replay Site to View Apple Music Statistics
Go directly to replay apple music online to get the statistics for the most recent year for the songs you have listened to the most thus far. You have the choice of keeping your existing mix, but you can also start listening to additional music to add tracks to that mix.
These procedures should be followed to visit the Music Replay website online:
Select Sign In in the top right corner of the Music Replay website.
Enter your Apple ID and password for your Apple Music membership after choosing to continue with a password.
Select
Receive Your Replay Mix to begin hearing.
You'll see the notice below if you haven't listened to enough songs so far this year.
After that, click Listen Now to start using the Apple Music service.
Take advantage of Music Replay if you have an Apple Music subscription.
For each year that you are a member, you will receive a Replay of your favourite songs and performers.
And to view your Replays if you use Apple Music on Windows, make sure you go to one of the aforementioned websites.
How can you access the Apple Music Replay?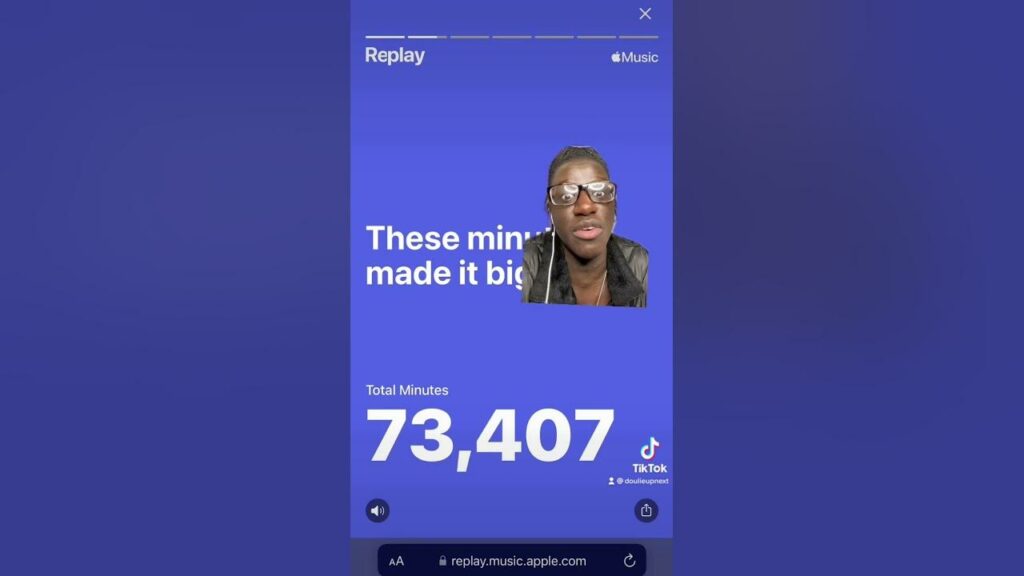 The only way to view the Replay is via a web browser. Visitors to Apple Replay may use their Apple ID to sign in. Following that, they may view their highlight reel or scroll down for further information and top playlists. The functionality is available in 39 regional languages in all 169 countries where the app is available.
Conclusion
It is crucial for the Replay feature to function that you listen to more songs and use the Apple Replay app more frequently. More data from you is the only way for AI to comprehend you. In order to gather more information and create the most thorough and original Replay, you must listen to songs mostly on Apple Music. This will guarantee that you receive a thorough analysis of your listening preferences in 2022. The replay apple music 2021 tool is fantastic for discovering more about your listening preferences. You will discover your favorite songs and a list of musicians you enjoy since it reveals your priorities. The Replay album will also take listeners on a wild trip down memory lane.
FAQ
How do I read the lyrics In Apple Music?
Select the speech bubble icon in the lower-left corner of the screen when a song is playing. If there are lyrics, they will show up on the screen after the music. To see the lyrics without the music, select More (three dots) > View Full Lyrics.
How can I view my Apple Music listening time in minutes?
To see how many hours or minutes you've spent listening to different artists, visit replay.music.apple.com. You may view how much time you've spent listening to Apple Music overall.