Looking for the best animation software for beginners? Check out our collection of best animation software, which includes some of the most popular and favoured packages on the market, as well as lesser-known but nonetheless excellent animation tools.
This list of the best animation software for beginners includes products that are paid, free, and open-source, as well as online animating tools. This post will assist you in sorting out your options if you are just starting out in animation, looking for an alternative to the software you are currently using, or want to experiment with a completely different type of animation (e.g. traditional frame-by-frame, Flash-style animations, stop motion, 2D and 3D animations, etc.). Let's get started!
Premium Animation Software For Beginners
A collection of the best animation software currently available on the market and chosen by users of all skill levels. These solutions have a plethora of features and tools that will enable you to develop amazing animation projects. Each of these software programmes is available as a subscription plan or as a one-time purchase with free trials or free versions. Don't worry if you're a total newbie; all of these apps have a plethora of tutorials to get you started!
12 Best Animation Software For Beginners In 2023
Here we make a list of the best animation software for beginners.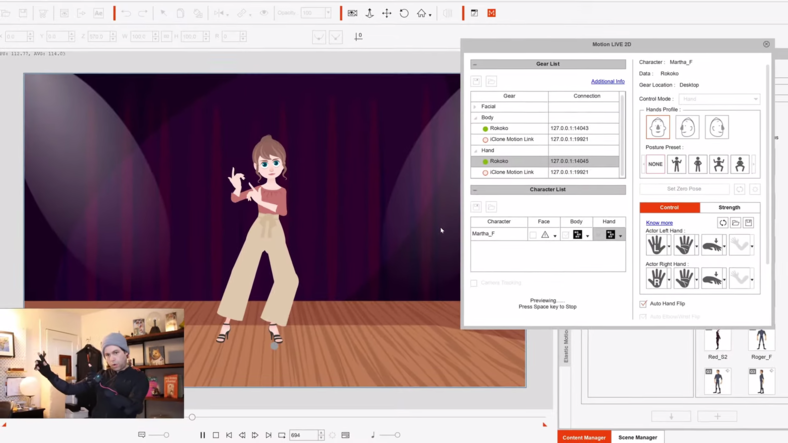 Cartoon Animator 4 is designed for users of various software levels, including novices and experts, who wish to produce interesting, high-quality cartoons.
You may use the software to build new 2D characters, select characters from a large database, or import PSD character templates. You can quickly make any static picture move by using the library's motion templates, including 3D movements.
Depending on the version, the software also includes a bone rigging tool and enables audio lip-syncing, facial detection, and a slew of other basic and complex functions. Essentially, Cartoon Animator 4 gives you complete control over your 2D characters and allows you to produce professional animation.
Features:
4K video support;
a library of ready-made character and motion templates;
2D character creation tools, such as rigging and bone tools,

Character animation tools include elastic and bouncy curve editing, face free form deformation, and audio lip-syncing.

tools for making talking heads and using them on any character.

PSD files may be easily imported as character templates and exported to PSD for graphic manipulation.

Capture live facial movements from every angle.
motions of the body propelled by the head;
turning the head to a maximum of 360 degrees;
supports a wide range of popular picture and video formats.
Plus a slew of other complex animation features.
Pricing:
Pro Edition-$99 (+80 movements), offered at a discount
Pipeline Edition-$248 (+80 movements), offered at a discount.
Discounts on special packages
Trial period of 30 days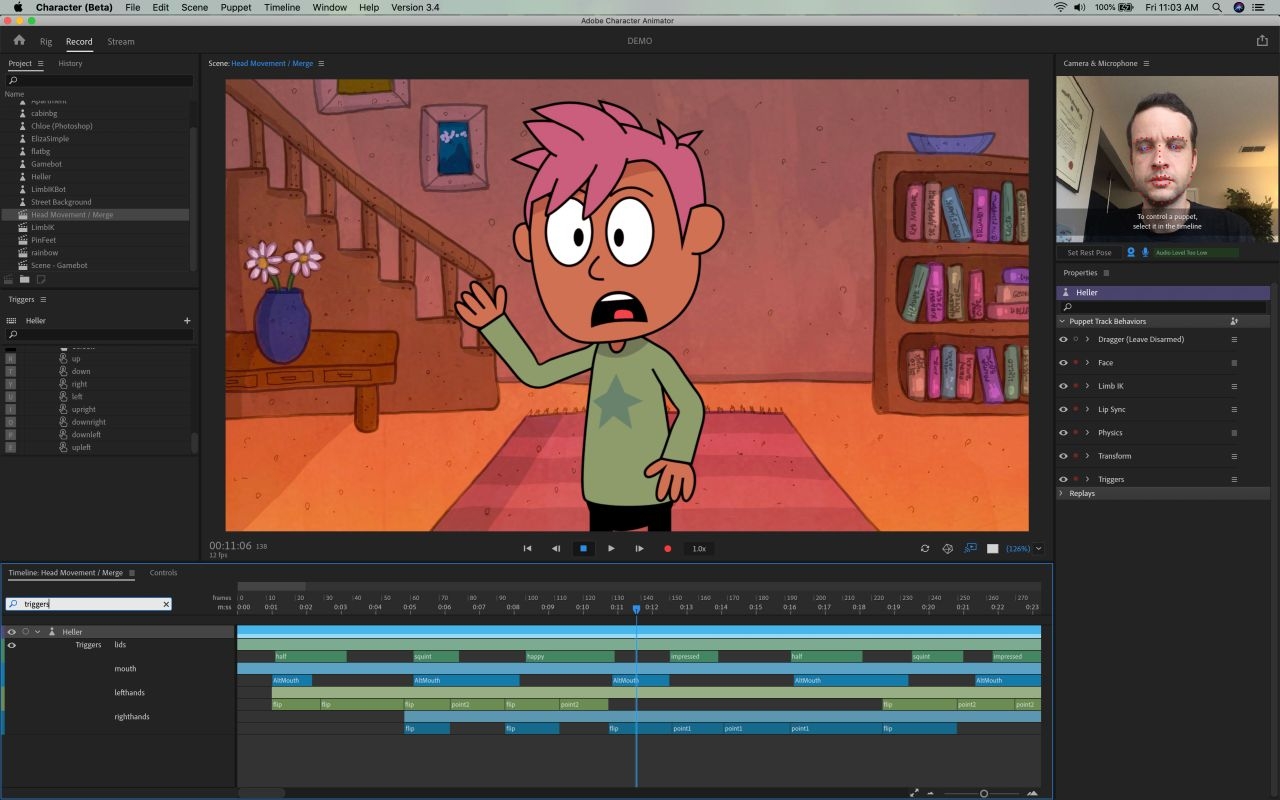 Adobe Character Animator, one of the newest additions to the Adobe family, is a sophisticated application that allows you to create cartoon characters in real-time with your movements extremely effortlessly and quickly. The software is quite simple to use. You connect your microphone and camera. Then, in Adobe Character Animator, import a character that has been carefully prepared for animation (called a puppet). In order to animate the character's face, the application identifies your facial emotions and speech. You may make the character move, make gestures, grasp items, and do other things by utilising pre-defined triggers and routines.
Features:
Lipsyncing and facial animation of features such as the mouth, eyes, and brows;
Real-time animation and live streaming are supported.
Puppet templates within the app;
Simplify recording and editing
Images that resemble onion-skinning;
Animated walk cycles, behaviors, breathing, blinking, and other variables
Replays, magnets, and other features
Ideal for online teaching, game streaming, live chat, and other applications.
Price plans:
7-day free trial
Creative Cloud All Apps-$52.99 per month when paid yearly.
Students and teachers pay $19.99 each month on a yearly basis.
Business-starting at $33.99 per month payable yearly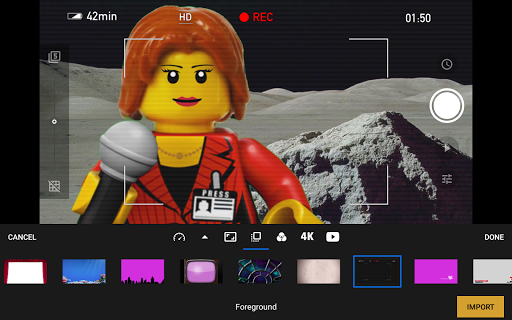 This is excellent software for those who are new to video production. Stop Motion Studio will assist you in creating stunning 4K stop motion animations that can be simply combined with 2D style drawings painted straight into the image.
You have a strong and economical app for your smartphone with a frame-by-frame editor and very convenient features. Stop Motion Studio is available for iPhone, iPad, macOS, Android, and Windows, and the same project can be opened on multiple devices.
Features:
Videos in 4K Ultra HD
It is compatible with the iPhone, iPad, macOS, Android, and Windows.
Control of the focus, exposure, ISO, and white balance can be done manually or automatically.
DSLR camera compatibility
Background library with a green screen option
Import images, music, and videos
frame-by-frame viewing and simple editing.
choices for grid and onion peeling.
Connect a second device, such as a remote camera;
Paint tools, sound effects, a magic eraser, and other useful tools are included.
Pricing:
$4.99 for iOS devices
A Mac costs $9.99.
Android: $4.99
Windows costs $9.99.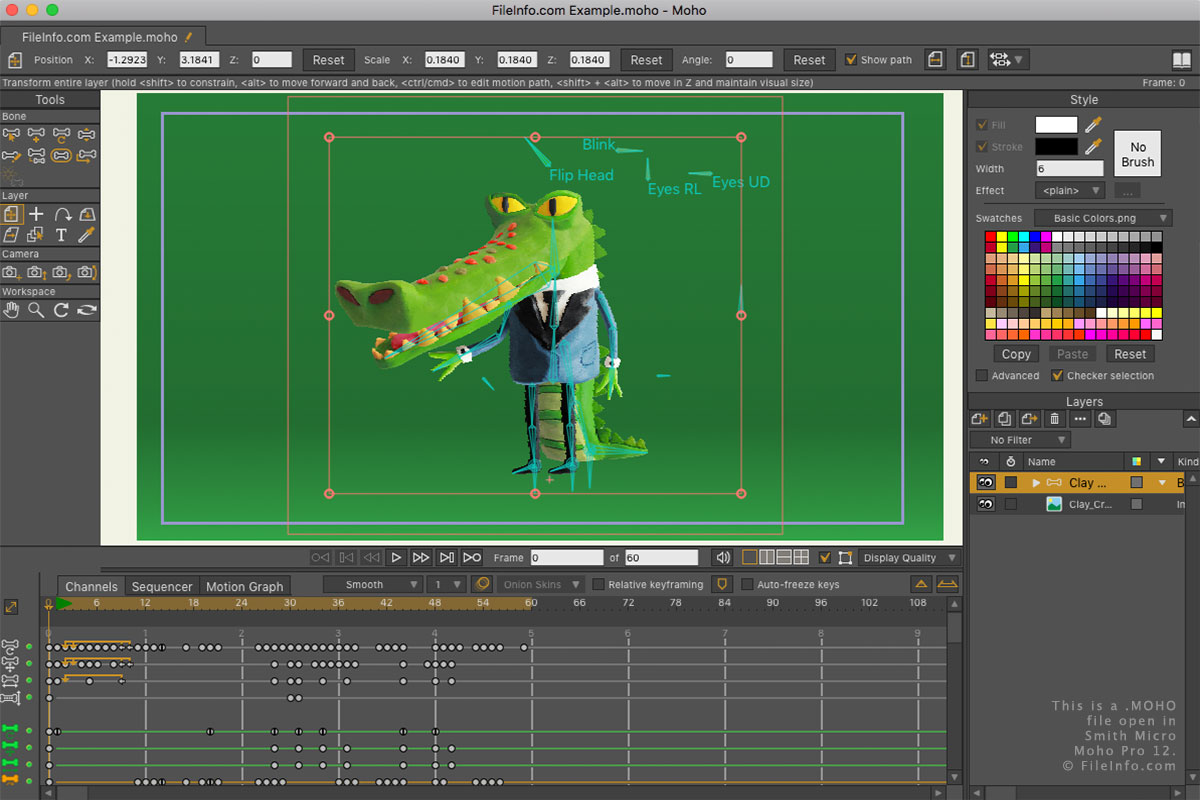 While Moho (Anime Studio) Debut is intended for novices, including children, it has sophisticated tools that enable you to turn your concept into an animation. The new tools are paired with an intuitive UI. Once you've mastered it, you may upgrade to the Pro edition, which is somewhat more expensive but includes sophisticated capabilities that will allow you to make professional animations.
The following are the features of the debut version:
accessible with online or offline activation for Windows and macOS, with
English, Spanish, French, German, Chinese (Simplified), and Japanese are all supported.
advanced freehand tools;
sophisticated bone rigging, as well as pin bones.
tablet compatibility with pen pressure support.
Layer and form animation effects.
Brushes are simple to alter and animate.
image and layered PSD support.
Options for keyframes include additive cycle, stagger, bounce, and elastic.
Advanced masking choices, an auto freeze tool, and other features
Pricing:
$59.99
The trial period is 30 days.
The following are the Pro version's features: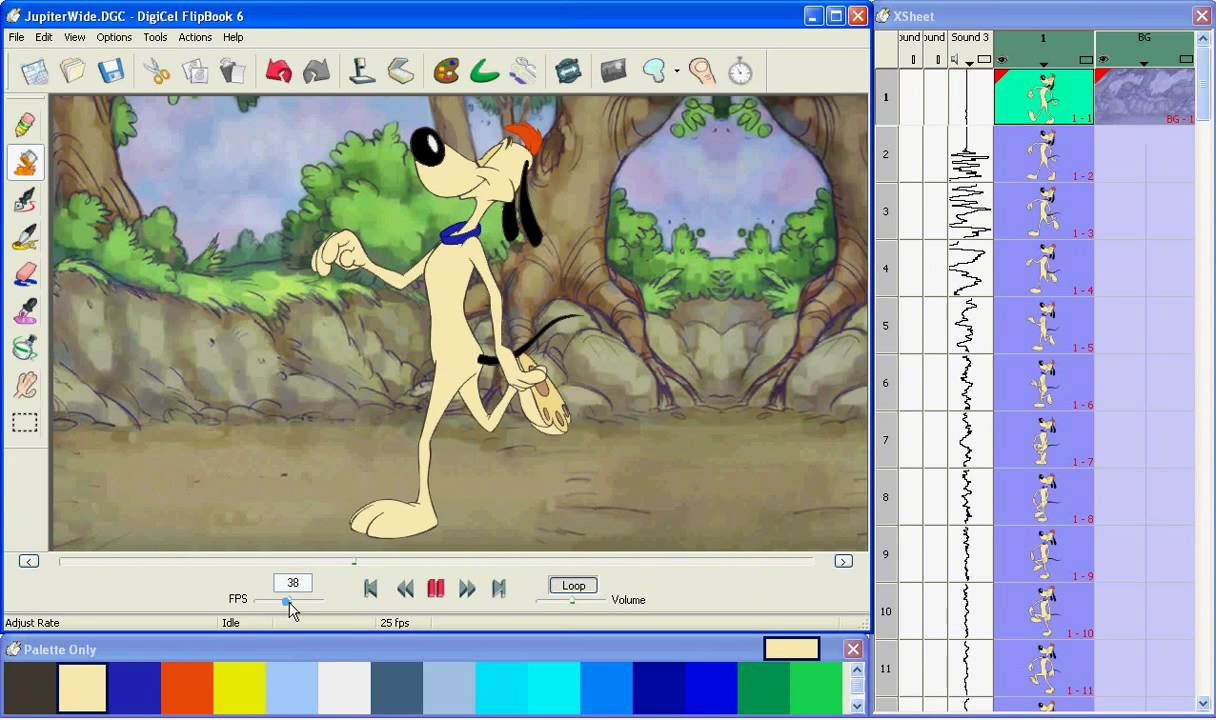 DigiCel FlipBook is one of the most software-friendly 2D animation programmes on the market, enabling you to produce classic frame-by-frame animation. You may either create directly on the software or scan your paper sketches-it's all up to you! If stop motion animation is what you're looking for, the software also lets you make it. The DigiCel FlipBook is a robust and simple-to-use programme for classic 2D animation, packed with essential features.
Features:
Photograph and scan your drawings, or sketch directly into the software.
Lipsync assistance;
work on one or more frames at the same time.
Zoom, pan, rotate, blur, dissolve;
in addition to that;
It operates on both Mac OS X and Windows.
Pricing:
watermarked free version.
FlipBook Lite is available for $19.99*.
FlipBook Studio costs $49.99 *.
The FlipBook ProHD is $99.99*.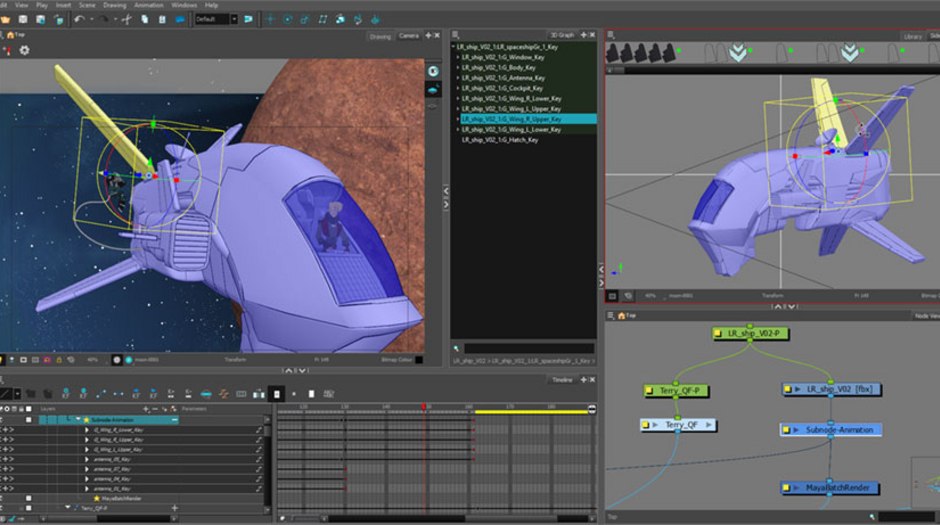 Professional animation software is used by both novice and professional animators. Toon Boom Harmony is a tool that allows you to create any type of animation, including classic drawn animation, Flash-style cut-out animation, particle effects, 2D/3D animations, and more. The popular software provides powerful tools and functionality for sketching, rigging, animation, and pretty much anything else that animation software needs.
Features:
It operates on both Windows and Mac OS X.
cutting-edge vector/bitmap drawing technique.
sophisticated palettes and painting tools for precise texture and colour control;
A collection of tools for classic frame-by-frame animation;
combining 3D elements with 2D characters.
Characters with auto-toning receive special effects such as loudness and lighting effects.
varied camera angles and composition control.
Master controllers for cut-out animation
Other software integration: multilayer PSD and PSB files; Illustrator, PDF, bitmaps, audio;
simple export to game engines.
Pricing:
Harmony Essentials costs $25.50 per month or $209.50 per year.
Harmony Advanced costs $64.50 per month or $500 per year.
Harmony Premium costs $117.50 per month or $954 per year.
The trial period is 21 days.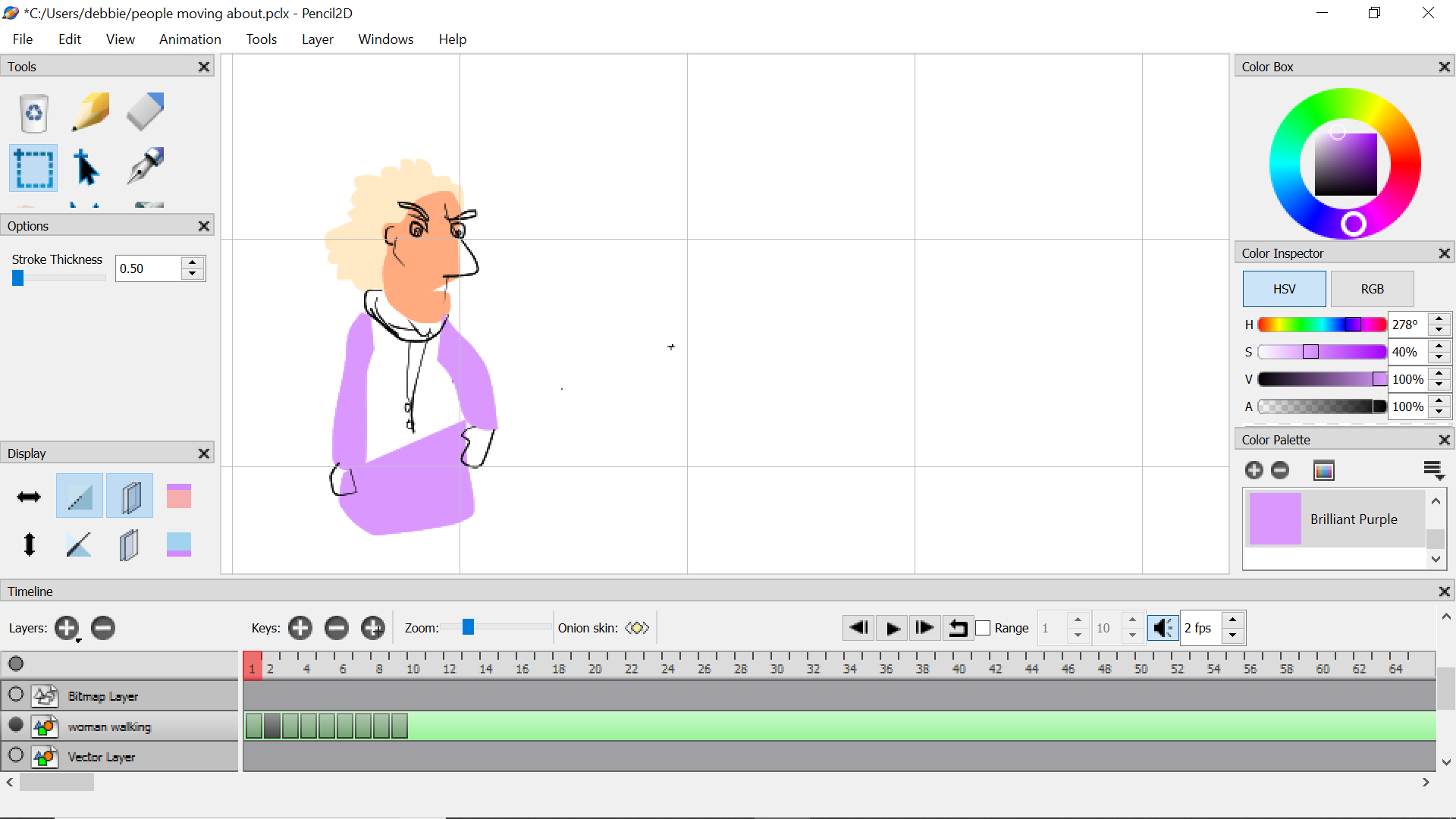 If you enjoy classic hand-drawn animation, Pencil 2D can be a good place to begin your animation project. This free software supports both raster and vector images and allows you to effortlessly transition between the two styles of artwork. Pencil 2D is a cross-platform application that allows you to focus on animating even when on the go. Users may access the source code and add features because the software is totally free and open-source.
Features:
It operates on Windows, Mac OS X, Linux, and Free BSD.
It accepts both raster and vector images.
It includes a number of useful tools.
It contains light and distortion effects.
It is possible to import and export as a GIF.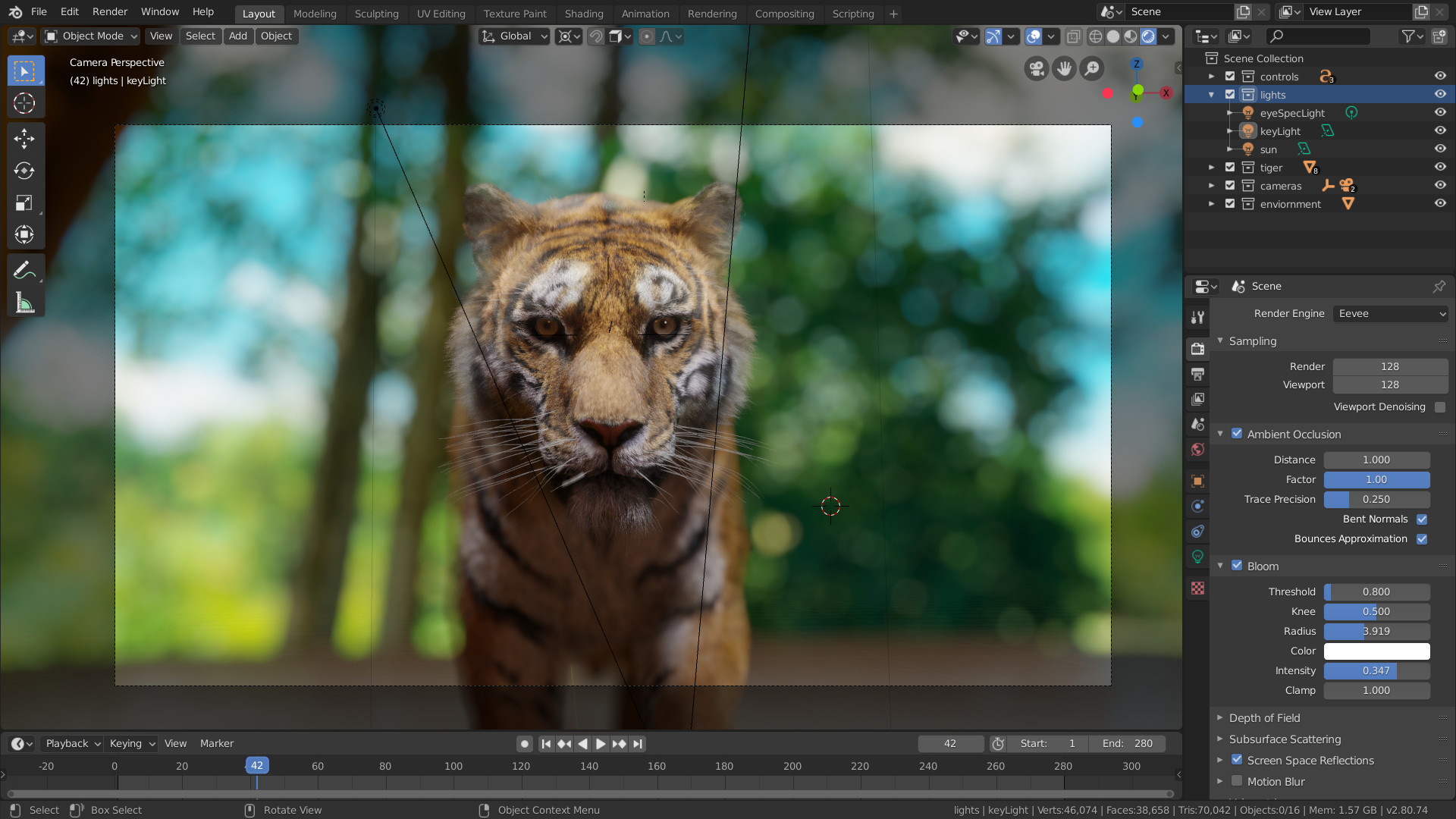 Blender is a cross-platform free 3D creative suite with a robust set of features. Blender may be used to generate animations, video games, renderings, models, and other 3D applications. The software is open source and has numerous contributions from all around the world. The feature-rich 3D suite software is appropriate for both novice and experienced users.
Features:
Windows, macOS, and Linux are all supported.
path-tracing engine with real-time viewport preview, CPU and GPU rendering, PBR shaders, HDR lighting support, and VR rendering compatibility
High-quality modeling, sculpting, and UV tools;
Rigging and animation tools of the highest caliber;
powerful visual effects, including automatic and manual tracking, camera reconstruction, real-time display of tracked footage and 3D scenes, and more
2D painting on a 3D viewport;
Full animation support, including onion skinning, stroke and fill layers and colours, sculpted brush strokes, and more;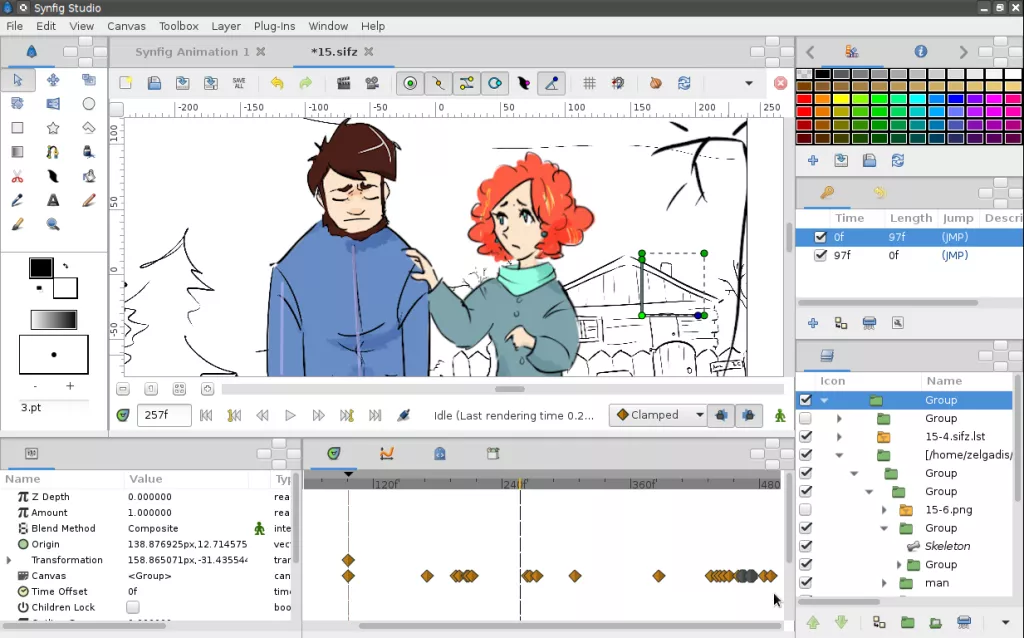 For those of you who have worked with Flash and are searching for an animation software similar to frame-by-frame animation software, this is a great option. Synfig is vector-based and gives you complete control over the vector artwork in the animation. You may also make character puppets and have great control over your characters.
Synfig, on the other hand, is completely free and can be used on Windows, Linux, and Mac. Because the software is open-source, you may also view the source code.
Features:
full-control vector editing with automated frame calculation.
over 50 different layer types, such as geometric, gradients, filters, distortions, and transformations;
control of your character with the use of a bone system and intricate deformations.
sophisticated controls for building dynamic structures such as character puppets.
Pricing:
Vyond Studio is an online animation-creation platform that allows users of all skill levels to create outstanding professional animations such as explainer films, whiteboard videos, and other types of animated movies. This online video animation tool is packed with useful features that allow you to create character-based animations, appealing data visualisations, and more.
Features:
a convenient drag-and-drop tool;
a large pre-made template and component library;
Import pictures and MP4 videos.
a variety of static image entry and exit effects;
-Lipsyncing on the fly;
a cast of characters that can be completely customized;
Pan zooms and camera angles are available as camera tools.
Collaboration within a team
Price plans:
14-day free trial
$299 per year is required.
Premium-$649/year
Professional-$999 per year
Contact sales at your company.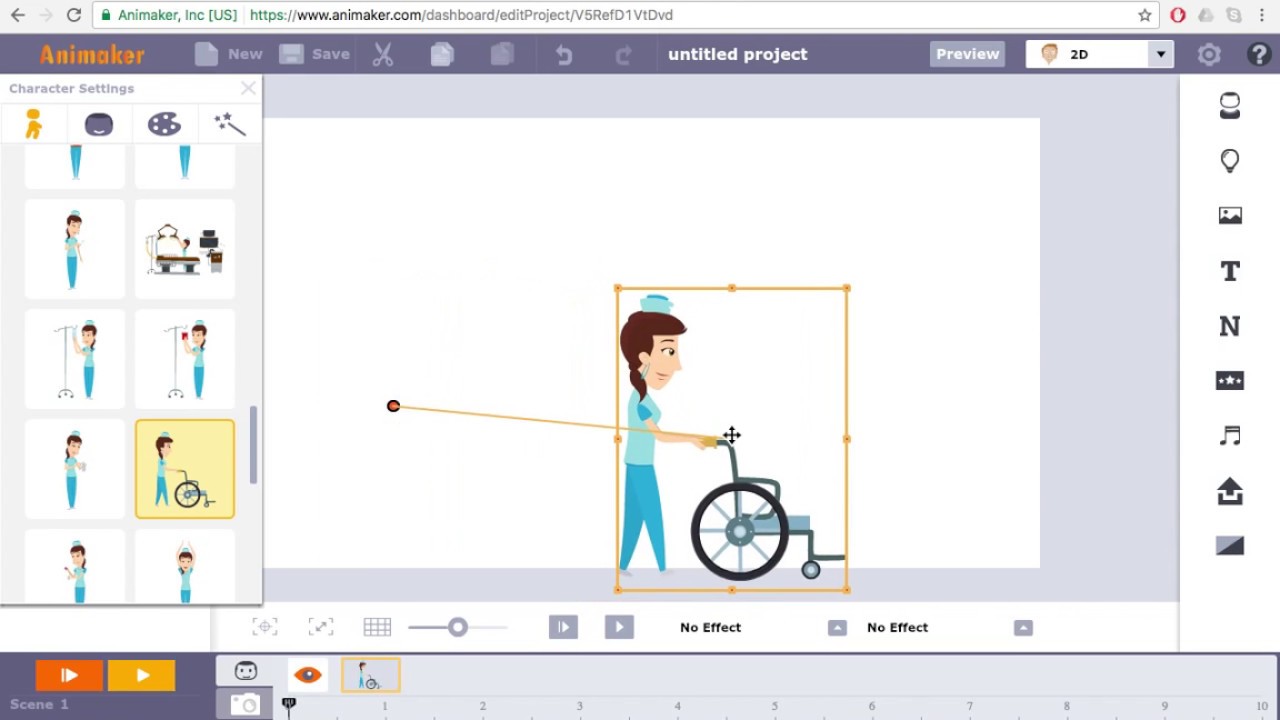 Animaker is an online animation programme with plans for various levels of users, from beginners to businesses. Each edition has a plethora of tools and elements to assist users in creating outstanding animated films in a variety of genres. You can use Animaker to build 2D and 2.5D videos, animated infographic videos, handmade films, whiteboard videos, typography animations, and other things.
Features:
2D, 2.5D, infographics, handmade, whiteboard, and typography are the six video styles.
Horizontal and vertical video layouts;
Full HD video support;
maker of animated infographics featuring over 100 charts, 1000 icons, and 3000 maps.

Advanced animation functions include record, multimove, curve, camera in and out, transition effects, and enter/exit effects.

A deck feature that lets you utilise the animation as a movie or as an animated presentation.

Audio features include text-to-speech, background music, sound effects, voice recording, and the ability to import your own sounds.

A collection of pre-designed templates
Price plans:
Free
$10 per month, payable yearly.
Starter-$19 per month paid yearly
Pro-$45 per month on a yearly basis
Enterprise-please contact Sales.

A fun online tool for making animated films for a variety of applications, including social media, advertising, explainer videos, whiteboard videos, presentations, and more. The tool is ideal for all levels of users, as well as large and small enterprises. Moovly is simple to use and comes with a collection of layouts as well as photos, videos, and audio files to pick from.
Features:
a straightforward drag-and-drop interface;
photos, video clips, and sound files, as well as a template library
You may easily add your own media.
Options for downloading and sharing
Price plans:
Free
Pro-$24.99/month when paid annually
Maximum-$49.92 per month billed yearly
Custom pricing for enterprises
Are you ready to create your first video animation?
We hope this list of best animation software for beginners has been useful. The good news is that all software programs provide free versions or trials. As a result, you'll be able to try it before you buy.