Amazon Fire TV Cube is a hybrid device that was introduced for the first time in 2018. It combines the TV streaming capabilities of a Fire TV Stick with an Echo speaker, which means that you do not need to turn on your TV in order to take advantage of the Alexa voice assistant.
A year later, Fire TV Cube received an upgrade to a version of the second generation that included a new remote control and a faster CPU. Now that we have a third generation model, which brings a few more features to the party and a bit of a design change, here's what's different between the Fire TV Cube and Amazon Fire TV Cube to help you decide whether or not to upgrade.
So now we have a third generation model, which brings a few more features to the party and a bit of a design change, so now we have a
Comparing the Fire TV Cube (2019) to the Fire TV Cube (2022):
2nd Generation Fire TV Cube 3rd Generation Fire TV: 86 x 86 x 77mm, fabric wrapped
The "all-new Fire TV Cube," as Amazon refers to it at the moment, has roughly the same dimensions and proportions as its forerunner, while being a tiny bit heavier. The fact that it is sitting on a tabletop or stand will, of course, render it irrelevant.
The most noticeable change, though, is that its diameter is now wrapped with fabric, giving it an appearance that is more comparable to that of an Echo speaker than it did previously. People think that if they used Alexa and played music through the device, the sound quality would get better.
Aside from that, the look is quite similar to previous iterations, and the Cube continues to fulfil the same purpose as before: it acts as a voice assistant for Alexa, even when the TV is turned off.
Comparison of the Fire TV Cube (2019) with the Fire TV Cube (2022) in Terms of Their Specifications
Octa-core CPU (four times 2.2 GHz and four times 2.0 GHz), two gigabytes of RAM, sixteen gigabytes of storage, tri-band Wi-Fi 6E (802.11ax), and Bluetooth 5.2 + LE (for iOS devices only).
The Fire TV Cube (2nd generation) has 2GB of random access memory, 16GB of storage, dual-band Wi-Fi (802.11ac), Bluetooth 5.0 + LE, and a hexa-core CPU with four 2.2 GHz cores and two 1.9 GHz cores.
When it comes to what's behind the hood, one thing is certain: there has been a lot of innovation throughout the years. Because the new Cube has a more powerful octa-core CPU, it will complete tasks more quickly; more specifically, it will launch applications more quickly.
There are also improved connections, including support for Wi-Fi 6E, which provides increased reliability and speed, as well as a more recent version of Bluetooth, which provides more bandwidth. As a result of these changes, the final product, the third-generation Fire TV, should be easier to use and more streamlined.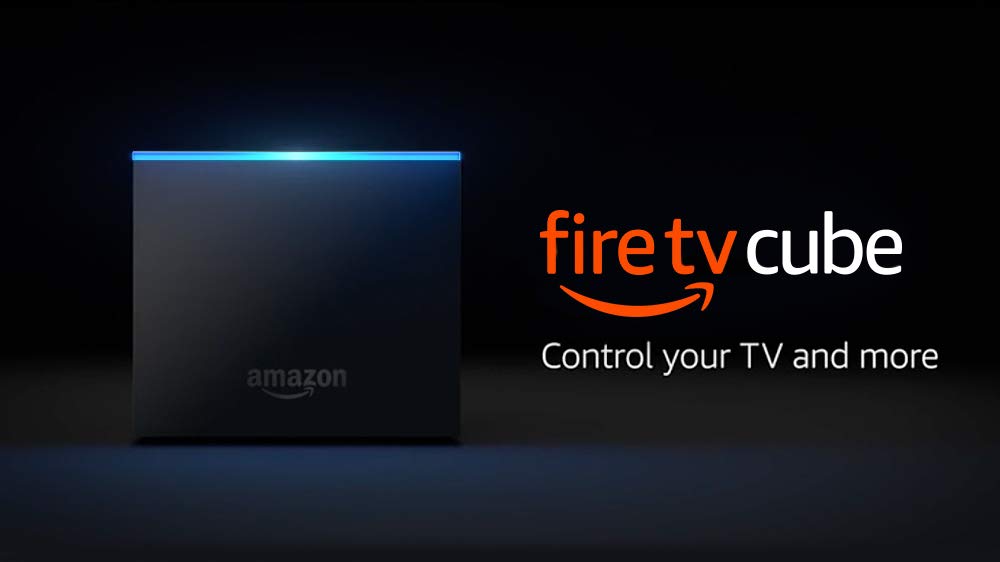 Comparing the Fire TV Cube (2019) to the Fire TV Cube (2022):
Connections
The third-generation Fire TV Cube has ports for HDMI out, HDMI in, Ethernet, and USB-A.
Fire TV Cube (2nd generation) has an HDMI output as well as a Micro-USB port.
The back of the most recent smartphone has a number of different components and features as well. The third-generation Cube has its own Ethernet port, which is different from the second-generation model, which only had a basic HDMI output and a Micro-USB port that worked with Ethernet adapters.
It also matches the 4K 60fps-enabled HDMI output with an input, which allows you to feed a separate source into the TV Cube and use its voice functionality to control your third-party equipment. In the UK, this could be a set-top box from Sky, Virgin Media, BT, or TalkTalk; in the US, this could be any of a number of cable boxes. You may connect additional storage to the new Fire TV Cube, such as a USB stick or hard drive, using the regular USB connector that is located on the back of the device.
Comparing the video and audio capabilities of the Fire TV Cube (2019) to the Fire TV Cube (2022)
4K Ultra High Definition (2160p), HDR10, HDR10+, HLG, Dolby Vision, and Dolby Atmos are all supported on the third generation of the Fire TV Cube. The second generation Fire TV Cube supports 4K Ultra High Definition (2160p), HDR10, HDR10+, HLG, Dolby Vision, and Dolby Atmos audio formats. Both models of TV Cube provide virtually the same level of compatibility when it comes to video and audio. They are able to record video at up to 2160p at 60 frames per second and support all of the currently available HDR formats. Apps that have this feature offer support for Dolby Atmos and other 7.1 audio formats.
Comparing the Fire TV Cube (2019) to the Fire TV Cube (2022) in terms of its remote and features
A new voice remote (Bluetooth) and hands-free Alexa voice control are included with the third-generation Fire TV Cube. The second generation of the Fire TV Cube has a voice remote (both IR and Bluetooth) as well as hands-free Alexa voice control. The third version of the TV Cube comes with a new voice remote, but it is not the Amazon Voice Remote Pro. The Amazon Voice Remote Pro is an optional extra that may be purchased for any of these devices. Both Cubes have hands-free voice control for Alexa, but from what we've heard, the microphones in the 2022 model are slightly better.
The price of the Fire TV Cube (2022) compared to that of the Fire TV Cube (2019)
The Amazon Fire TV (3rd generation) costs £139.99/$139.99.
Although the second-generation Fire TV Cube may still be available for purchase through third-party retailers or through used markets, Amazon no longer offers the product for sale directly to customers. Pricing is therefore not that important, and the most recent version can be bought for just under 140 pounds or dollars.
Amazon Fire TV Stick 4K vs Amazon Fire TV Cube: What's the Difference?
Amazon is home to two of the most popular streaming alternatives accessible today: the Fire TV Stick 4K and the TV Cube. There are hundreds of different streaming options available to consumers today. Even though their names might be confusing, the devices themselves have clear pros and cons that can help you decide which one is better for your needs.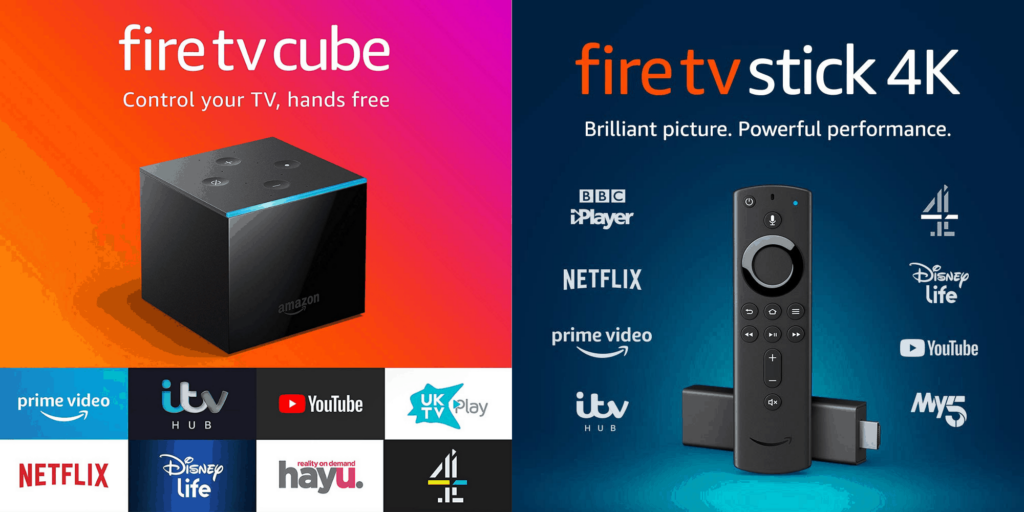 Because they have such strikingly similar names, it can be challenging to differentiate between the many functions performed by each. In this post, we will look at the differences between the Fire TV Stick 4K and the
TV Cube and help you determine which device would be best for your needs. Amazon's naming scheme is irrelevant to our discussion.
Size and Design
If you are shopping on a limited budget, the Amazon Fire TV Stick 4K is the most cost-effective alternative. This gadget can be controlled by a remote or by voice commands, and it only costs fifty dollars. All you have to do to use it is insert an HDMI dongle into your television. To see material, you must first ensure that your television is set to the appropriate input. It is quite unlikely that you will ever come across the Fire TV Stick 4K. Because of the way it is constructed, it may remain concealed beneath your television, so remove any unsightly cables.
On the other hand, the Fire TV Cube is a more substantial piece of hardware. It is designed to look like an Amazon Alexa smart speaker, complete with four buttons atop the cube, built-in speakers and microphones, and built-in speakers for playing music. It is also the most powerful Amazon streaming option, but it comes at a price of $100, making it the most costly.
Amazon Fire Cube has two gigabytes of memory and sixteen gigabytes of storage built right in. It also includes built-in speakers that allow it to handle both far-field and near-field voice communication. You can also operate it by speaking straight into the remote, or to any Alexa speaker in your house that is connected to the internet. Dolby Atmos audio is one of the formats that can be played through the Cube, along with 7.1 surround sound, 2 channel stereo, and audio passthrough for HDMI. If you want to use the Cube to operate anything, such as a sound bar, the box comes included with an IR extension cord.
Although they are less stunning than those of the Fire TV Stick 4K, the specifications are nonetheless remarkable for such a small gadget. Although it is compatible with a broad variety of infrared (IR) devices and has an internal storage capacity of 8 GB, it does not have a dedicated IR connector as the Cube does. Voice control is likewise only available through the included remote, but the Fire TV Stick 4K may take instructions from an Echo speaker that is attached to it.
Content and resolution
Access to content in 4K resolution, along with HDR, HDR10+, and other enhancements, is available on Amazon's Fire TV Stick 4K as well as the Fire TV. Both offer access to all of the most popular streaming services, including Netflix, Hulu, Prime Video (which goes without saying), Disney Plus, and many more. According to Amazon's estimates, this amounts to more than 500,000 different television series and motion pictures.
However, they are not restricted to only those types of electronic equipment. You may also use your Amazon Fire TV Stick 4K or Fire TV Cube to show Alexa-compatible cameras that are connected to your home network. Consider the following scenario: you have a baby monitor that also has a camera. When you ask Alexa to show you the nursery, and when she does so, she will bring up a live broadcast of your child on the screen. Both of these devices have far more functionality than simply streaming material thanks to this feature, as well as the capability to stream photographs and videos that have been saved to an Amazon account.
Voice Controls
The remote for the Fire TV Stick 4K enables you to search for and play content, adjust volume settings, and perform a number of other functions. Simply press and hold the voice button, then send the command to Alexa while the button is held down. Even though it's simple to use, it's not nearly as simple as it might be if it gave more straightforward voice commands.
On the other hand, there is no need for a button with the Amazon TV Cube. You are able to communicate with it no matter where you are in the room. Because the microphones are constantly listening for the wake word, you can operate them without needing to look for the remote control. Due to the Cube's increased number of ports, voice commands may be given to a greater number of connected devices with the Fire TV Cube than with the Fire Stick.
Having said that, the fact that both of these products come with a remote makes them somewhat more approachable for users who aren't nearly as proficient with technology. If you aren't comfortable with the concept of having a gadget that is always listening in your house, it also gives an alternate control method for you to utilise.
Conclusion
The new Fire TV is unquestionably superior to the previous iteration, and unlike its predecessor, this upgrade does not consist of only cosmetic changes to the product. Having said that, you should think about what you want to do with it. It is possible that a Fire TV Stick 4K Max and a separate Echo Dot speaker will be able to meet your requirements for TV and Alexa-enabled audio for a fraction of the cost of purchasing a separate Echo Dot sound bar.
This is one of the arguments that support this proposition. However, if you do want to keep things simple and prefer the concept of using the same box to handle both your free and premium TV service, the most recent TV Cube certainly has enough additional bells and whistles to make it worthwhile to upgrade.