You can make each search more productive with a little planning and by staying within the allotted time. You may look for people using the LinkedIn search box by name, partial name, location, or job. You can avoid going over LinkedIn's limit by using filters to narrow down your LinkedIn search results.
LinkedIn Name Lookup
There are various ways to perform a name-based LinkedIn search. Enter the name in the search field if you know it. You're set if the individual approaches. You might need to browse through the results if there are several to discover your objective. You may also perform a keyword or job search, such as "Las Vegas finance reporter" or "CEO of Midnight Dance Parties."
The outcomes demonstrate how interconnected the two of you are. Your LinkedIn contacts are considered your first-degree contacts. Third degrees are only connected to second-degree members, so if someone is listed as being in your second degree, they are connected to your connections but not to you.
Your in-network connections are people you have first-degree relationships with and LinkedIn group participants. Another option provided by LinkedIn is the People You May Know tab, which lists potential contacts you may add to your network. You may search through everyone you went to school with on the alumni website as well.
LinkedIn Capacity
With a basic subscription, there is a monthly LinkedIn search cap. If you go above the allotted amount, LinkedIn will presume you're recruiting candidates or gathering names for a sales presentation. You can switch to a paid plan that lets you do unlimited searches, like Recruiter or Sales Navigator.
If not, you're stuck until the start of the next month after reaching your limit. Waalaxy claims that the cap for basic members is 1,000 people, but InTouch Tool cautions that this isn't a hard and fast rule. LinkedIn may presume you're recruiting or selling if you search for specific organisations or a large number of third-degree relationships and bring down the hammer.
According to LinkedIn, you may always search without limitation within your first-degree contacts, but if you're looking outside of that group, it's simple to go over the limit. If you conduct a search for someone with a common name, like Susan Smith, you may receive a list of results.
Your total is affected by everyone you look at. You can find a solution by making your searches as specific as possible. You may impose limitations using the LinkedIn search filter option, such as just "Susan Smiths in the Northeast working in construction." However, a search restriction might be triggered by this level of specificity. Networking is one technique to get around it.
Find out who your first-year students know who may know Susan Smith. Repeat the procedure until you find someone who knows Smith, then invite them to connect.
1. Locate a person's LinkedIn profile using their email Address
Although utilising the name LinkedIn search option on LinkedIn is simple, you may see hundreds of results because so many people have the same name! Fortunately, nobody uses the same email address twice. Therefore, it would be quite simple to access someone's LinkedIn profile if you had the person's email address. It is possible to access someone's LinkedIn profile using their email address, despite LinkedIn's failure to make this process simple. We'll demonstrate to you how to accomplish it.
You would need a Microsoft Outlook account and a LinkedIn account, both of which are linked to the same email address, in order to continue:
Log into your account on Outlook by going there.
Click New Contact after selecting the People icon on the left.
Click "Create" after entering the first name and email address of the person whose profile you're looking for.
Return to your Contacts page and choose the newly created contact.
To link your Microsoft Outlook account to your Microsoft LinkedIn account, click LinkedIn and sign in to your account.
When you return to Outlook, you will find the email address you were looking for on LinkedIn.
To view it on LinkedIn, click the "See complete profile on LinkedIn" button.
If there isn't a profile, then the email address isn't connected to any LinkedIn accounts. Continue reading to learn how to locate someone's LinkedIn page if you know their school or place of employment.
2. Use names to find LinkedIn Search profiles
The steps listed below can help you locate a certain individual on LinkedIn by name:
Log into your LinkedIn account.
Enter the person's name into the LinkedIn search box after typing it in.
To view just the results for people, click "People."
To utilize advanced LinkedIn searches to hone in on the results, click All filters.
It would be really helpful to use the person's former employer or general area if you know them.
Getting In Touch
If you can't communicate with the person you're looking for, finding them won't help. If someone is in your network, you can message them directly; otherwise, you must invite them to connect. If they don't reply, your options are limited. You might learn enough, though, to get in touch with them in person.
Even if they are not in your network, you may still read their public profile on LinkedIn. To prevent unwanted connections, individuals can, however, restrict the display of public postings to their last name and their profile picture. If they've posted it, you should be able to view their website and Twitter handle, but only first-degree connections may access their email address.
Utilize people search websites to search for someone's LinkedIn profile. People search websites for the simplest method to look for information on someone using their name, email address, home address, or even simply a social network handle.
The person's entire name, age, contact information, social media accounts (including those on LinkedIn and other social media), court records, sex offender information, and many other details, where accessible, may all be obtained.
Top 3 People Search Engines
We'll walk you through the top three people search engines now available; how to use each one to find out practically anyone's background information; and how to search for their LinkedIn search profile.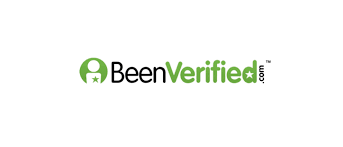 One of the most effective people search tools is BeenVerified, which is renowned for its extensive database and up-to-date data. When using BeenVerified to search, you may find out a person's contact information, family, employment history, social media profiles, and more.

All information is gathered by Spokeo from public sources and is kept in a single database. The application allows you to search up someone's information in confidence, including not just their LinkedIn profiles but also their complete name, additional contact details, professional background, court records, information about sex offenders, and many more when accessible.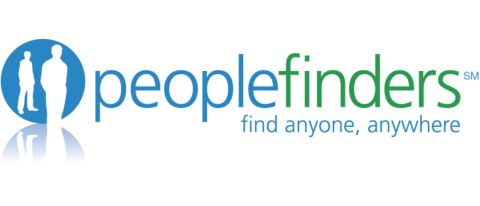 One of the largest databases of public records data is accessible on PeopleFinders.com, a prominent Data-as-a-Service (DaaS) provider. The program also allows you to look up people.
Conclusion
LinkedIn Search might be an excellent approach to get someone's contact information if you need it. Whether you want to check if you can find the person you're searching for, you may use a name, email address, or simply a simple LinkedIn search of a school or business. If your searches don't turn up much about the person, try using a people search engine like BeenVerified to find out more about their past.
I hope this article was helpful. If you have any queries or recommendations, please feel free to leave a comment below.