It's possible that there are a number of possibilities here.  Either you started with one piece of technology and grew fascinated, saw someone else's house packed with smart appliances and realized how useful they are, or you simply believe AI is the future and can't wait to be a Jetson. Okay, so it's possible that a million different circumstances led you to this page.  You are safe and secure here, no matter what brought you here.
For specialists, novices, and everyone in between in the field of home automation, we have gathered some of the greatest smart appliances.
12 Best Smart Appliances To Make Your Life Easier in 2022
No major item has been overlooked, from a smart pressure cooker to a really high-end coffee maker.  Even though their goals are different, all of these smart appliances use the latest technology, whether it's WiFi connectivity, AI help, smart sensors, or a combination of all three. So start living as if it's 2022 now by looking at our list of the best 12 smart appliances below.
What are Home smart appliances?
If you're new to this channel, a smart appliances is a futuristic invention that was stolen from the future (damn, we sound like a smart things vlogger).  I'm joking.  A Wi-Fi-enabled device that links to a smart hub or voice command systems, such as Google Assistant, Amazon Alexa, or a smart home app, is simply referred to as a smart appliance. Connection is essential.  particularly when using voice assistants.  This enables voice control or remote control of the appliance or device.
What use do smart appliances and home goods serve?
(Deep psychology here) What's the aim of anything?  While smart appliances aren't yet "essential," for many individuals, they are quickly becoming a necessity. As our lives become busier, the mind has a tendency to want to eliminate many of the smaller, less important activities in order to keep up.
In the broad scheme of things, we'd say getting out of bed to check that all the lights are off, the blinds are drawn, and the doors are locked is fairly trivial. But security, you know, so we continue to do it every night. You wouldn't need to get up if your doors, blinds, and lights were all controlled by your smartphone.  Set up all of those activities to occur automatically each day at a specific time.  Or you could just use a few touches on your phone to perform all of those tasks.
Do smart appliances justify the cost?
It depends solely on you and your circumstances.  If you or a loved one finds it difficult to keep up with everyday tasks, consider installing smart home technology and smart appliances.  These goods can promote autonomy, security, and overall ease of living. However, something as simple as holding a sleeping infant in your arms might make getting up to dim the lights, close all the curtains, and adjust the music volume more difficult, if not time-consuming. Everyone wants more downtime, and nobody likes getting up from their chair right away only to turn down the light in the kitchen while obtaining food (way too common). That could be enough to justify buying smart appliances.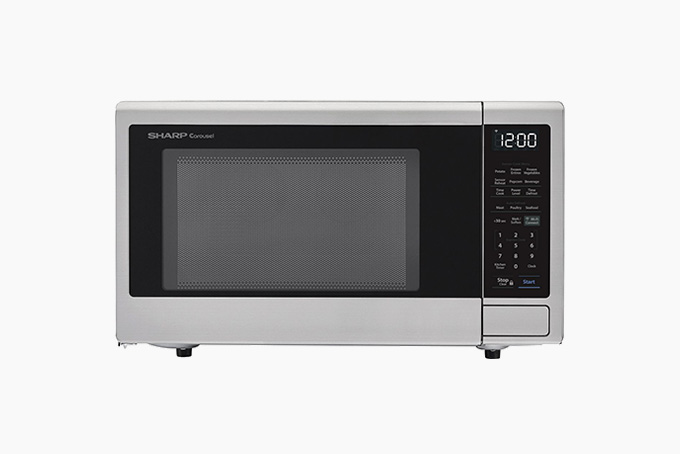 Sharp really wanted their new smart microwave to be able to create the one thing that microwaves should be amazing at but usually fall short of—a perfect bowl of popcorn.  The company worked with the Orville Redenbacher team to develop this device with many popcorn settings that were tailored to different bag sizes in order to achieve this.  Despite the popcorn feature being a brilliant addition, the connectivity to Amazon Alexa is what makes this nuker truly valuable. You can cook without using your hands because the microwave can recognize more than 70 voice commands. Many of these commands are for popping popcorn.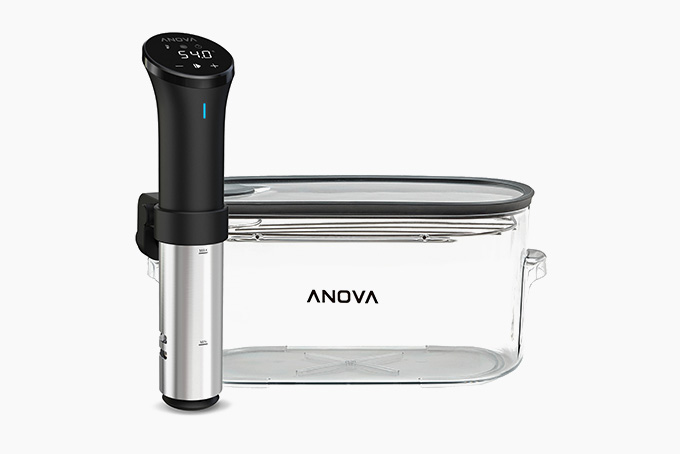 Although the microwave and Instant Pot are both great, neither one will be very helpful when you want to create a juicy, tasty steak.  To do it the same way as your favorite restaurant, you'll need sous to vide cooker, a piece of modern machinery that cooks vacuum-sealed food in a water bath at a particular temperature for the best results.  With this Anova-connected model, you can use your phone to change the temperature and timer from anywhere. With this, you can prepare the greatest steak you've ever eaten while lounging on the sofa and binge-watching Netflix.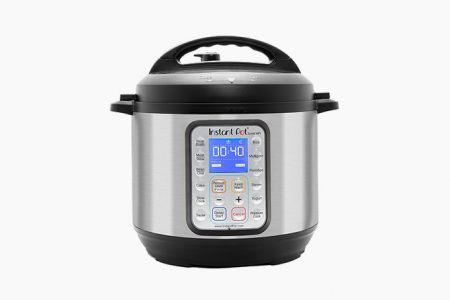 Even before it could connect to the internet, the Instant Pot was widely known as a must-have kitchen item. The Instant Pot is an 8-in-1 cooking device that can be used as a rice cooker, steamer, pressure cooker, and slow cooker, among other cooking methods.  The smart version, however, almost seems too good to be true given the ability to plan, prepare, alter, and monitor the progress of your meals while you're on the move.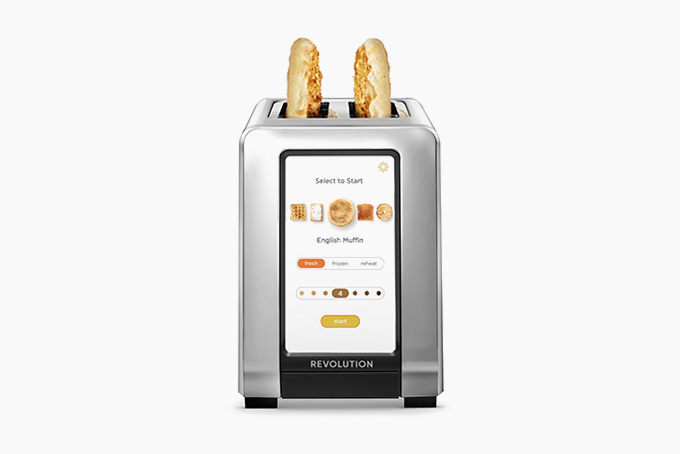 Revolution Cooking's Two-Slice High-Speed Smart Toaster  Do you really need a smart toaster that costs $300?  The stunning touch screen on this bad boy will persuade you that the answer is definitely yes with just one look.  This sophisticated device is without a doubt the greatest toaster on the entire globe.  Using its clear, image-based touchscreen, you select the item you're toasting (bread, a bagel, a Pop-Tart, etc.), the heating setting, and the degree of toastiness you want. The machine then takes over and uses its high-tech sensors to quickly and accurately make your toast.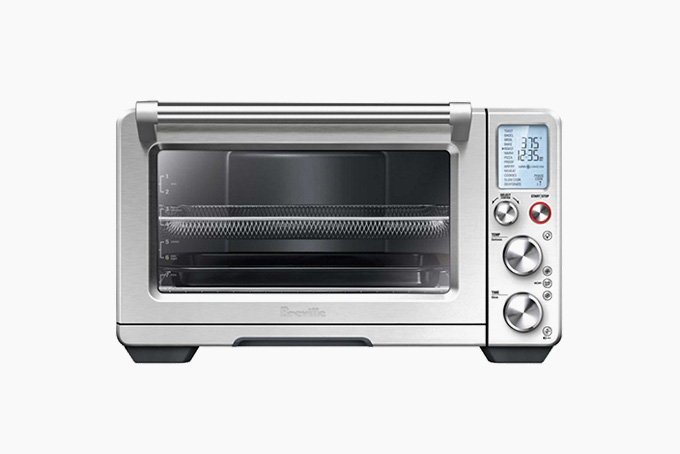 Breville makes the Breville Smart Oven Air.  Breville has a wide variety of countertop "Smart Ovens," but we prefer the Smart Oven Air since it includes 12 extra preset settings for things like making pizza, roasting a turkey, and making beef jerky, in addition to an easy (and stylish) air fryer function.  Because of its Element IQ and PID Temperature Control technology, it can cook a variety of dishes. Sensors tell the oven's six different quartz heating elements to put out heat exactly when and where it is needed.
In some ways, almost every Dyson device can be categorized as "smart," but the company's air purifiers stand out because they use air multiplier technology to create powerful, cleansed air without the need for fans.  It's similar to magic.  This appliance can heat, chill, and cleanse the air. It is WiFi-connected, allowing you to control it with the Dyson Link app and your voice using Alexa or Siri.  The gadget automatically finds particles and gases in the air, makes a diagnosis, and sends a report in real-time. On the app, you may view air quality information.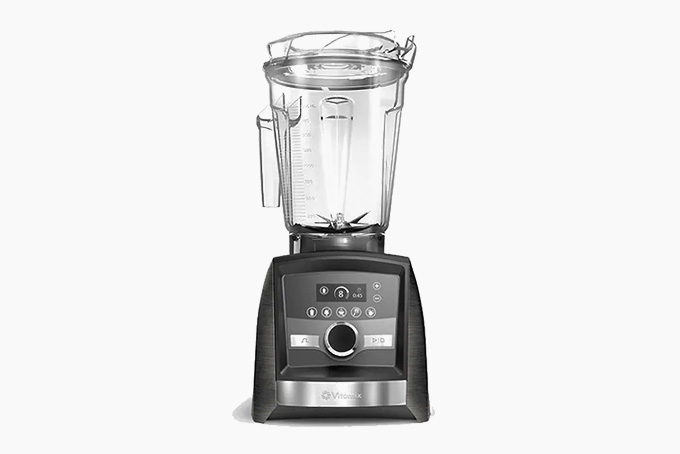 Finding a decent blender may be quite difficult, but you won't need to look any further thanks to this monster's five distinct program settings and 2.2 peak horsepower commercial-grade motor, which can propel its blades up to 240 mph.  But as you are aware, just having a great mixer wouldn't get you on this list.  The Vitamix A3500 can adjust its settings based on the size of the container and the recipe you've selected in the Vitamix Perfect Blend app on your phone thanks to WiFi connectivity.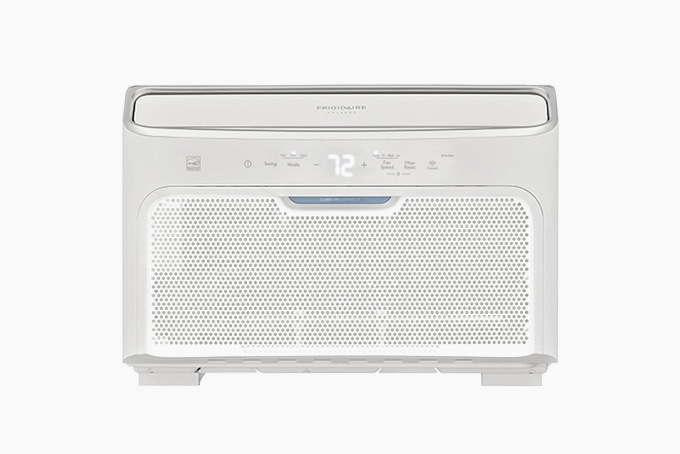 If you thought having a remote-controlled air conditioner was the height of relaxation, get ready to get your head blown.  With this WiFi-connected in-window device, you can use your smartphone, Alexa, or Google Assistant to make more precise temperature adjustments in your room with this WiFi-connected in-window device. Additionally, it employs inverter technology for reliable and constant cooling.  It includes an auto-swing louver for optimal air circulation and is quieter than an electric toothbrush.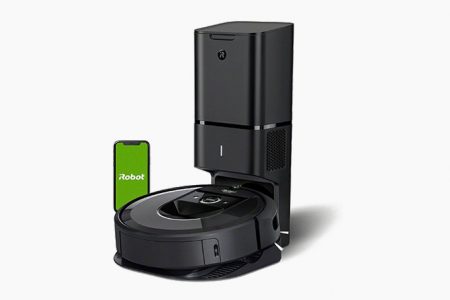 Robotic vacuums have become synonymous with the word "Roomba" thanks to iRobot's line of self-contained floor cleaners.  And even now, the industry continues to innovate with items like the i7+.  This trustworthy, compact robot vacuum uses vSLAM navigation to map around your home and create personalized Smart Maps, enabling it to clean effectively.  It can even pick up where it left off after charging if the power goes out in the middle of vacuuming, and when it's done, it will automatically empty itself.  You can also make your own maps with "keep-out zones" using the Roomba app, and you can use Alexa or Google Assistant to control the vacuum with voice commands.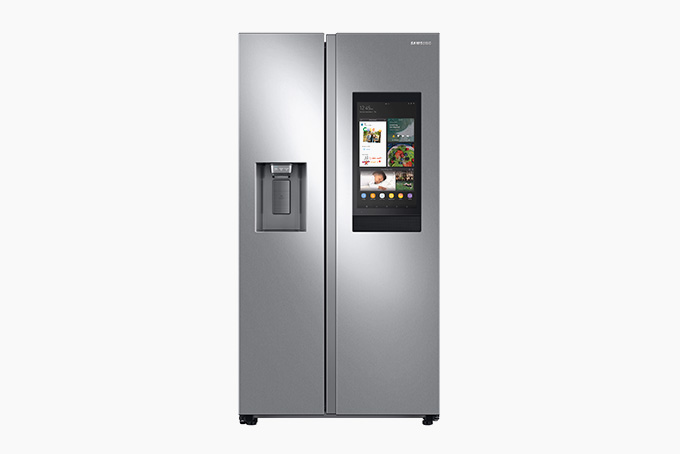 The Samsung Family Hub refrigerators are much more than just storage units for food since they are intended to act as the central node of your networked home.  Thanks to its WiFi connection and huge, colorful touchscreen, the Family Hub can control and communicate with other smart devices in your home; stream TV from your preferred services like Netflix, and even call an Uber.  Because it is a refrigerator, there is also a tonne of functions relating to food.  You can make purchases directly from your refrigerator, use it to find recipes and make a shopping list, and use your phone to check your inventory.  Better still, the fridge automatically scans and records everything you put in it, so you never have to.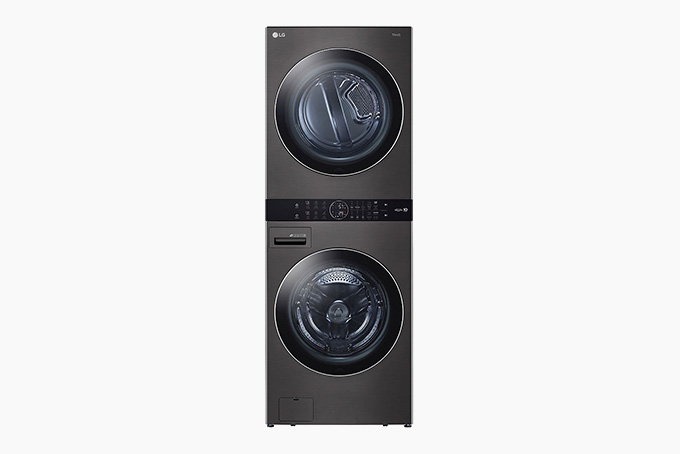 Like its rival and fellow South Korean electronics behemoth, Samsung, LG produces a variety of extremely upscale and modern household smart appliances.  In order to automatically determine the amount of the load and the kind of cloth to modify the wash and dry modes, LG included artificial intelligence (AI) in its top-of-the-line washer/dryer combination.
In order to have the ideal drying settings for whatever has to be washed already set, the washer and dryer may also be able to communicate with one another.  You won't have to read those meaningless symbols on the labels of your clothing this way.  The entire machine is WiFi equipped for in-app control, just in case you recently saw the Terminator movie and don't trust robots to make decisions on their own.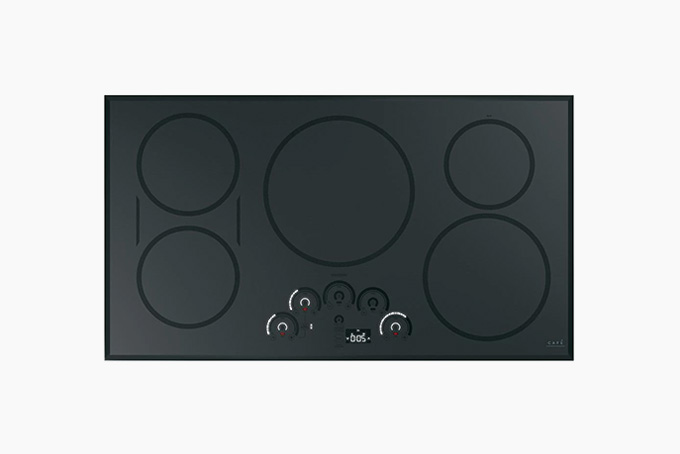 The rest of Café's smart appliances have the same gorgeous design approach as this one.  To help you become a great chef, this induction cooktop uses a lot of cutting-edge technology in addition to its attractive appearance.  In addition to guided cooking, which enables you to follow a video recipe in an app while the stove syncs its timer, temperature, and cooking rate to the video, the stove has touch controls that enable more precise temperature control, automatic pan detection that turns off the heating element when a pan is removed, and automatic pan detection.