YouTube has caught up in terms of further monetizing its services, just like any other streaming provider today. In 2018, YouTube Red underwent a rebranding to become YouTube Premium, guaranteeing continuous viewing for all users. You may now make a claim and pay for YouTube Premium in advance. However, if you happen to redeem a promotion, you might be asking how to use a free or gifted YouTube Premium code.
In this regard, it should be noted that platforms have long offered free trials of their commercial services. How to cancel youtube premium? Getting consumers to test out their services first and then asking them to subscribe is a successful marketing strategy. With YouTube Premium, you can once again watch videos without being interrupted by advertisements.
We'll show you how to use a YouTube premium code now that we've peaked your attention.
What Is YouTube Premium Code?
A string of special characters called a "YouTube Premium code" contains data that can improve a user's access to Google services. When the gift card or code is redeemed, it is turned into digital currency that the customer can use.
It can be used to pay for particular Google services like the following:
YouTube movies and TV shows on YouTube Premium, Music Premium, or YouTube TV
Memberships in the Google Play Channel for digital content
Super Stickers and Super Chats (on mobile)
Additionally, using a YouTube Premium code might increase a user's Google Play credit. Another benefit of purchasing a YouTube Premium subscription is that you have access to material that is only available to you. According to YouTube, "new, original series and movies from some of YouTube's top producers." What a little group of symbols known as "code" can accomplish is fascinating, isn't it?
How Do I Redeem My YouTube Premium Code?
Therefore, how do you use a YouTube Premium code? Naturally, this assumes you have one. If not, we will eventually reveal a secret about how and where to obtain one. If you do have one, though, you might just want to enter the code and start streaming.
If so, the following is what you should do:
Sign in to the Google Account with which you want to use the code on your smartphone or computer.
Click here to redeem: youtube.com/redeem
Next, copy or type in the gift card code.
Click Next.
Then select the service you want to purchase.
Choose Google Play Balance as your method of payment.
To complete the purchase, click "Buy."
Take advantage of your free YouTube Premium membership right away.
Where Can I Purchase a Gift Card or YouTube Premium Code?
Where one may win a gift card or a YouTube Premium code is intriguing. Does Google deliver it when you make a physical purchase from them? Do you have to spend a lot of time using Google's exclusive applications in order to try your hand at writing some code?
Where can I receive a code for YouTube Premium?
To obtain a gift card or code, there are a few locations to look. Basically, the objective is to increase your Google Play balance with credits so that you may purchase Google services like YouTube Premium. Here are some of the things you can do to get a gift card or code.
Inspire a Friend
You can receive many months of free YouTube Premium membership if you recommend a friend. This is a wonderful site to get a gift card or code if you use YouTube Premium frequently and your existing membership is about to expire. So, you might want to suggest that your friends and family use your code to try out YouTube Premium before it ends.
Here's how to give your relatives and friends a referral code:
Open the YouTube Premium app on your phone.
Select your premium benefits by tapping on your profile image.
Get a premium for up to 12 months by clicking here.
Tap the Invite Others link.
Choose a recipient after choosing your desired sharing method from the bottom menu.
You may include a personalised message or just press "Send" to invite friends and begin accruing prizes. If you give a friend or family member a referral code to try out YouTube Premium, the credit will automatically be added to your account balance.
Google Pay referral Code
If your friends gave you a Google Pay referral code, you might be able to get a free gift card or code to add to your Google Play balance so you can purchase more YouTube Premium memberships.
Here's how to use a Google Pay referral code to redeem a YouTube Premium code:
Launch the YouTube Premium app, then select Referral Code from the menu on the top right.
Enter the referral code, then choose Google Play balance as your preferred payment option.
What Is a YouTube Premium Code Worth in Subscription Months?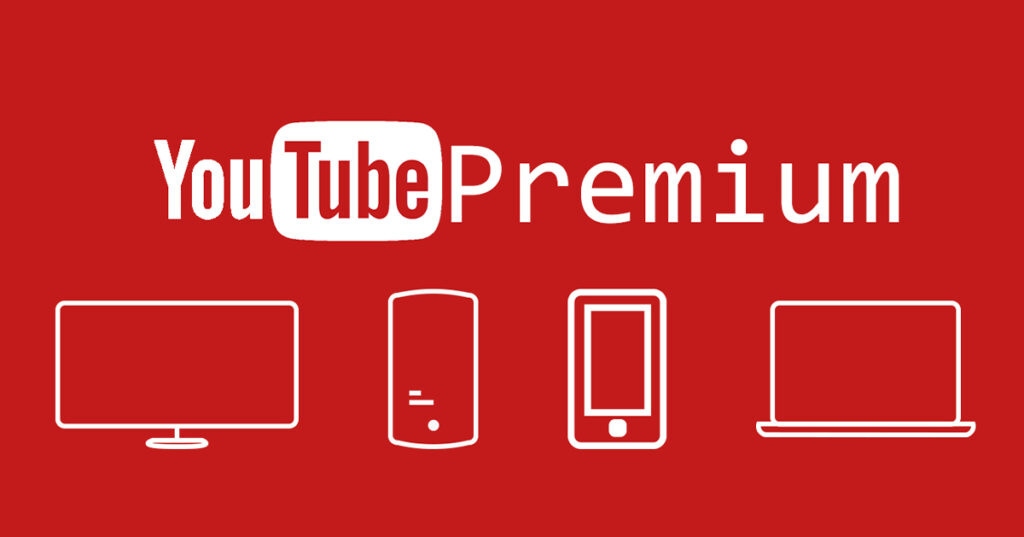 As a promotion, YouTube offers you the option to test out Premium for a month, especially if it's your first time. Additionally, as long as you cancel during the first month's free paying term, you won't be charged any additional fees if you didn't enjoy the service or its features. You'll discover that the time frame covered by a free gift card or YouTube Premium code varies.
It depends on the value of the gift card you receive or buy that determines whether codes will provide you with a free membership for one month, two months, or even three months. Some codes only provide a free seven-day trial of YouTube Premium. However, if you succeed in getting a gift card or YouTube Premium code, you should consider yourself lucky.
Why Doesn't the YouTube Premium Reward Work?
Before we conclude, we feel it is important to point out that the currency on a gift card or code should correspond to the code in which it has been used. For the same reason, some users experience difficulties while redeeming their YouTube Premium code. The first thing you need to check is that your gift card country/region matches your country/region of residency if you receive an error message indicating your gift card code is not acceptable in your region/country while redeeming your code. To fix this problem, you can modify your Google account's billing information. The problem with this is that you might not be able to use your current Google Play credit.
So, make sure the following are in order to avoid complications while redeeming your gift card:
Your billing data is correct and represents your current address.
The region or country on the gift card and the email address or account by which it is being redeemed should match.
Conclusion
People, we are aware of your longing for YouTube's pre-ad invasion era. The advantages and disadvantages of advertisements would not be a topic for discussion in this article or today. You can always pay for YouTube premium if it does not affect your wallet. Aside from that, we hope that this article about how to use a YouTube Premium gives you the information you need about this subject.