Ahrefs is always at the top of the list when it comes to the best all-in-one SEO tools available. It has a lot of useful tools, like a keyword explorer, site explorer, and backlink checker, among many others.
In point of fact, they have millions of keyword data, which makes it simple for you to find keywords in any certain area. However, if you are looking for a few additional cheaper (or better) alternatives to Ahrefs, then this article is for you. On this page, you will discover a list of the best free and paid Ahrefs alternatives.
Ahrefs is an all-encompassing SEO toolset that provides what appears to be a solution for each and every one of your SEO requirements. However, recent price rises have prompted some customers to look for other available options. So, if you've tried Ahrefs and found that it's not for you, or if you're just starting out and it's outside of your price range, there are a number of different tools that you can experiment with instead.
What is Ahrefs Tool?
A lot of marketers make use of Ahrefs since it is an excellent all-in-one toolbox for analysing backlinks and SEO that is available to them. Ahrefs stands out from other prominent search engine SEO tools by having what is perhaps the industry's largest index of live backlinks and keywords. It also comes with a lot of cutting-edge tools for site analysis, as well as other tools for competition analysis, keyword research, and content exploration.
Ahrefs is continually improving its algorithms in order to ensure that its web crawlers are able to trawl search engines and present its users with the latest website data in the quickest and most accurate manner possible. It is equipped with powerful tools for managing keywords and analyzing competitors.
Additionally, Ahrefs possesses the largest index of active backlinks anywhere on the globe. Their backlink database now has an index that has 395.7 billion pages, and it searches 5 million sites per minute. In addition to that, every fifteen to thirty minutes, they add new data to the database.
The following are some of Ahrefs' primary features:
Evaluate your site's on-page SEO.
Analyze your backlinks.
Investigate the organic traffic that is generated by your competition.
Carry out some research on keywords.
11 Best Ahrefs Alternatives: Free & Paid SEO Tools 2022
In this post, I will examine some of the most popular alternatives to Ahrefs that are now available so that you can be certain that you are making use of the most appropriate tool for the task at hand.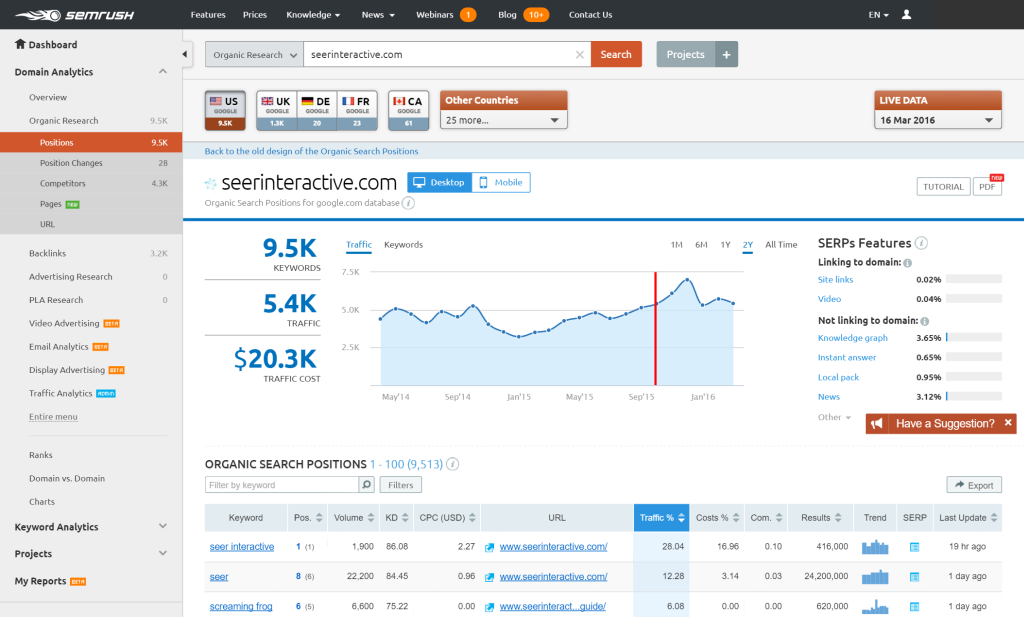 It's worth your time to look at SEMrush because it's one of the best tools out there. In point of fact, it is Ahrefs's nearest neighbor. Full-featured search engine SEO software brings a lot to the table. Standard keyword research, statistics for backlinks and traffic, rank tracking, on-page SEO analysis, site audits, and a great deal more are all possible applications for this tool. SEMrush is currently one of the most popular SEO tools available on the market. It started out as a keyword research tool for pay-per-click advertising and has since grown into a full-scale SEO suite.
SERPed is made up of over 40 distinct SEO tools, all of which work together to boost your content's ranking, improve your company's performance, and beat out the competition. There are a few unique SEO capabilities that are exclusive to SERPed that you won't find in any of the other Ahrefs competitors. Material Curator makes it easier to come up with new, relevant content, and Link Indexer lets you know if Google has indexed your blog posts or backlinks.
If you are looking for a free tool with features comparable to those offered by Ahrefs, this one is your best choice. You may use it for researching topics, conducting backlink analysis, and researching keywords (just like Buzzsumo). In addition to that, it enables you to produce SEO audit reports. The free version meets most people's needs, but if you want access to more features and reports, you may upgrade to a subscription plan. Because it lets users make as many SEO audit reports as they want, this tool is especially useful for marketing professionals who have a lot of clients.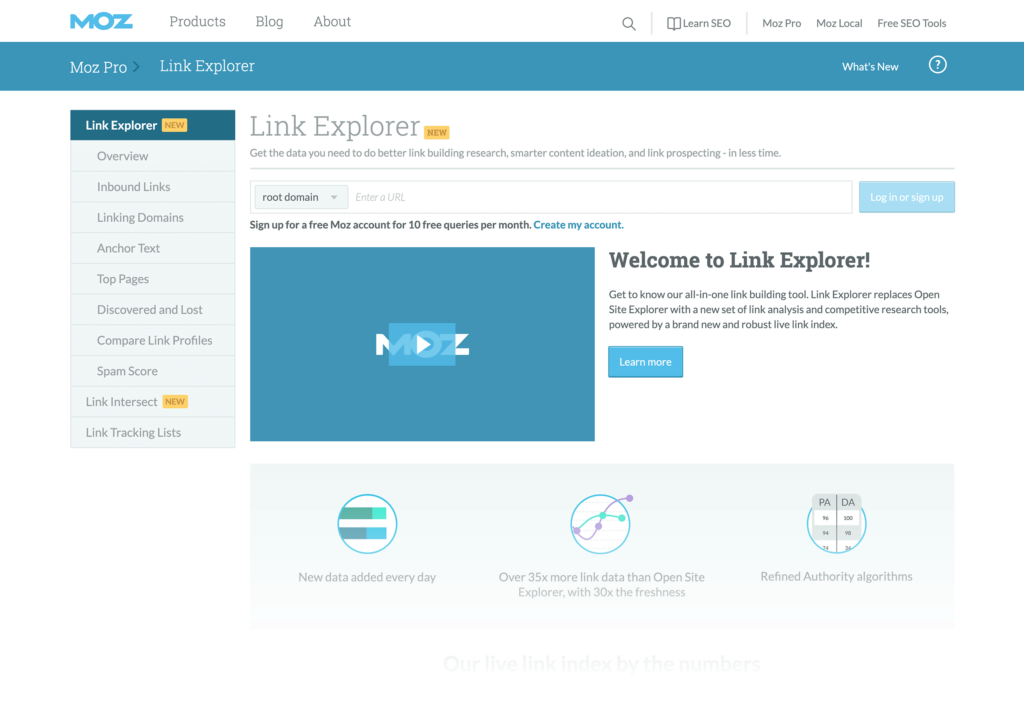 Moz Pro is a really great SEO tool, but it is not nearly as good as Ahrefs and SEMrush. SEMrush is the clear winner in this comparison. It is lacking in certain essential functions and only rarely provides enhancement. The only new feature it has introduced recently is a keyword tool called Keyword Explorer. Still, it is a good one, and it comes up with great ideas for long-tail keywords. Moz is intended to be simple to use and easy to navigate. Because of how easy it is to use, you won't have any trouble finding your way around its many tools for keyword research, content marketing, and competitor analysis.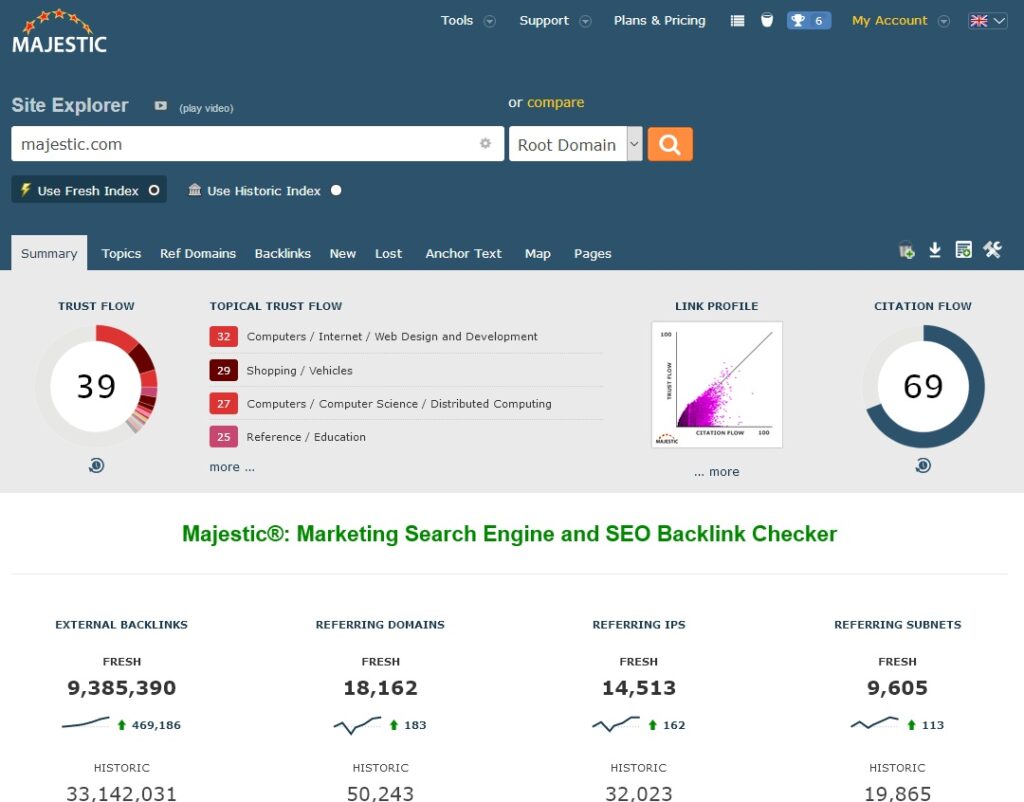 Even though it's one of the more outdated tools, Majestic SEO still manages to uphold its image as a reliable one. Its primary emphasis is on backlink reports, making it an excellent choice for businesspeople who are seeking trustworthy backlink information. On the other hand, it might not be enough for people who want to handle all of their SEO chores in one location. Additionally, the user interface looks out of date, and the backend might be confusing for the typical user.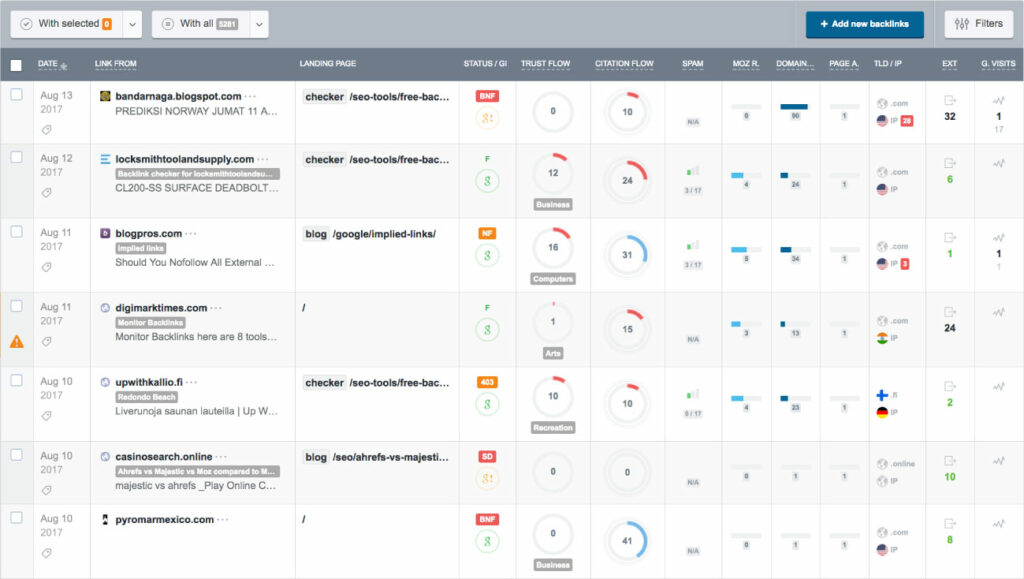 The following tool on our list is called Monitor Backlinks, and it provides a wide variety of helpful tools, such as a disavow tool. However, because it only takes its data from Majestic and Moz, you might not find it to be particularly unusual. It is very standard, with the exception of a few extra bells and whistles.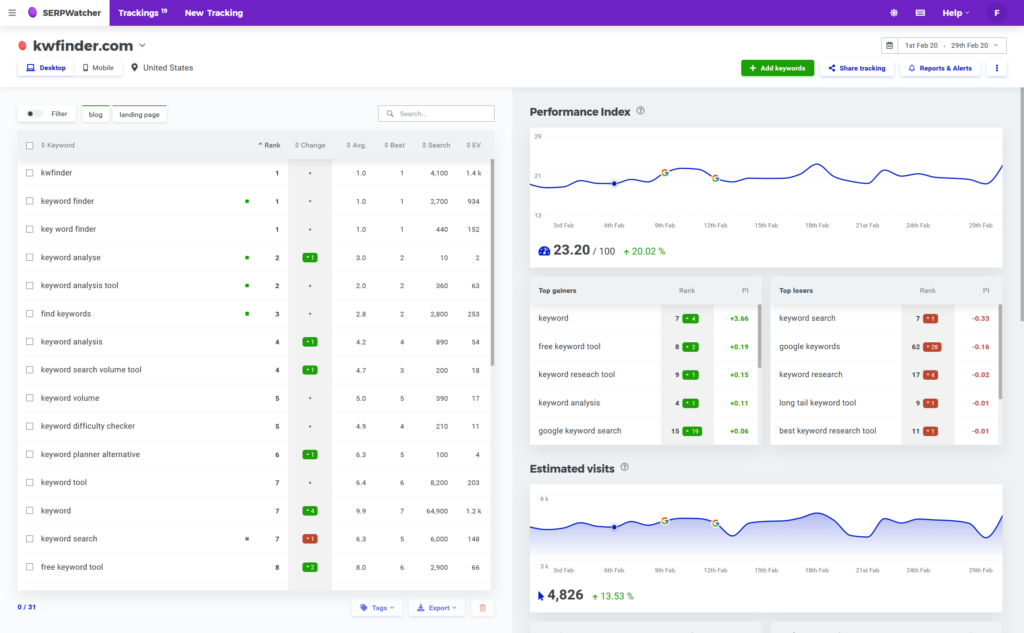 Mangools is not like other SEO software suites because it includes five tools that are not at all similar to one another. These are KWFinder, SERPChecker, SERPWatcher, LinkMiner, and SiteProfiler. The tools are very different from one another, which might make things difficult for the user. Even though the toolkit is rather sturdy, the pieces do not have the appearance or feel of being simply sewn together.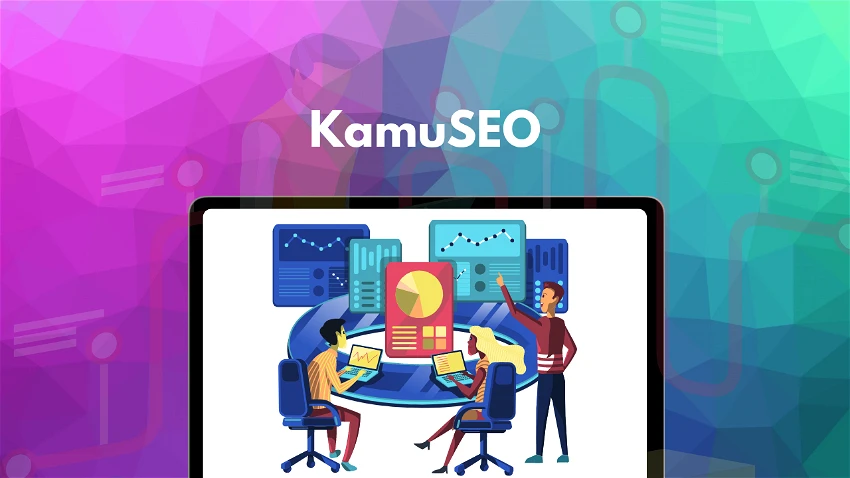 With the aid of the well-organized SEO tools that KamuSEO provides, you may take your SEO approach to the next level. Even complete SEO newcomers shouldn't have any trouble navigating the platform's fundamental user interface. You will be able to monitor the most important SEO indicators with the help of this tool, which will enable you to adapt your approach as necessary. The best thing is that, in contrast to a great number of other Ahrefs competitors, the lifetime subscription to KamuSEO only costs $49. Put an end to those annoying monthly recurring subscriptions.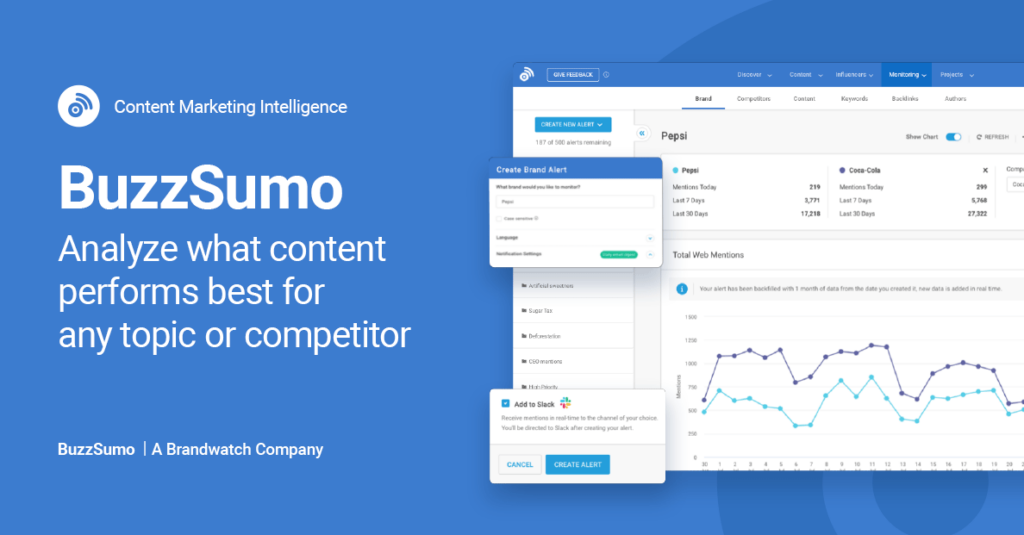 BuzzSumo is a content marketing tool and not an SEO suite, you might find it surprising that it ever made it onto the list in the first place. However, this is the case since search engine optimization and content marketing are intertwined. In point of fact, you receive a few features that are focused on SEO in addition to great content tools, which is a winning combination that will push your site to the top of the search rankings.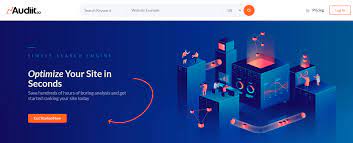 Audiit.io is an SEO tool package that is simple to operate. Simply entering the URL of your website will, in a matter of seconds, yield valuable SEO insights and suggestions. It is the most effective method for assessing the current SEO performance of your website in order to optimise each of your web pages. It is also helpful for studying the websites of your primary rivals so that you may improve your own site and rank better on the search engine results pages of Google. If you are sick of paying recurring fees for other software as a service (SaaS) tools, you can get unlimited access to Audiit.io for a one-time payment of $47.50.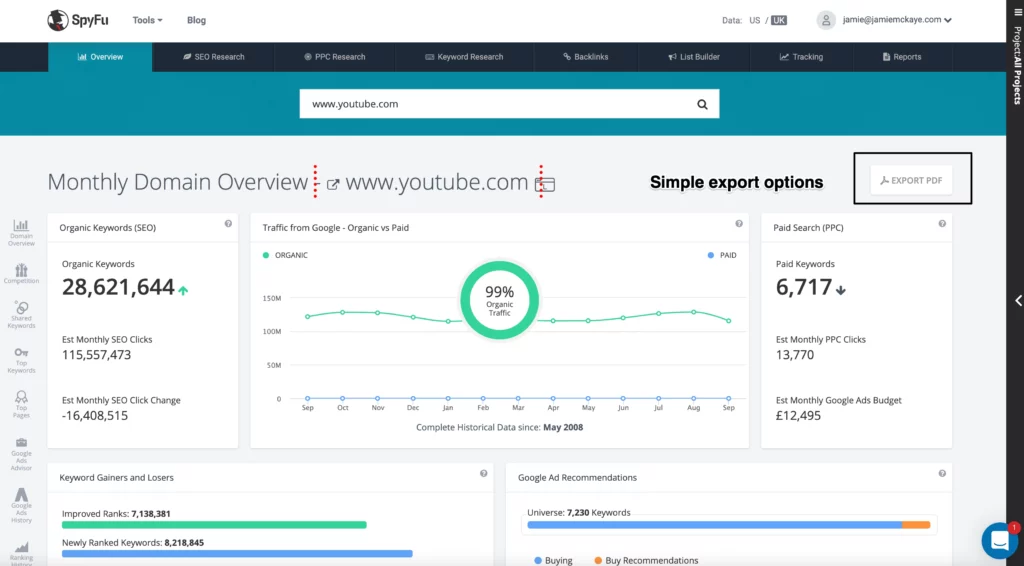 Everything may be found in the name. The art of spying is focused on gathering intel about one's rivals. SpyFu monitors a whopping 80 million domains and 5 billion results, making its competition analytics among the most thorough on our list. But how does it fare when compared to other alternatives to Ahrefs?
Conclusion
Therefore, there you have it: our top choices for alternative services to Ahrefs. In the end, your budget, the amount of time you have available to master new features, and the tools that are most essential to you are the factors that will determine the best Ahrefs alternative for you. We strongly advise taking advantage of free trials so that you can get a sense of how each toolset operates and choose which one is most suited to the requirements of your website.
Are you sick of having to pay for memberships every month? Consider cancelling one of your monthly subscriptions after you have taken advantage of a lifetime discount offered in the App store. Over on the App store, you can get lifetime offers for both Audiit.io and KamuSEO.