What does DLSS mean? AI is used to power Nvidia's graphics technology. If you've recently been looking at Nvidia's newest and best RTX graphics cards, you may have heard of DLSS. If you aren't sure what this is, we know what it is. Nvidia has some significant gaming hardware in the form of its graphics cards, but the company has also been working on a number of software technologies in recent years to make the most of that hardware.
The company has been starting to make a big deal about how powerful ray tracing is and how it can make games more fun. This technology improves the way things look by making the lighting, shadows, and light sources more real. But it can also make your gaming PC work harder and lower your FPS, which is terrible for any PC gamer. So DLSS comes into play. This technology lets you get the most out of your fancy gaming monitor's great visual quality while also improving quality and keeping high frame rates.
How does DLSS work? What is it?
Deep Learning Super Sampling, or DLSS, is a form of artificial intelligence that Nvidia created to help your gaming machine (or gaming laptop) run better even when you turn up the settings. The idea is to put less stress on your GPU by rendering the unedited version at a lower resolution and then using AI to upscale that image so it looks like it's being run at a higher resolution. Imagine you're playing a beautiful triple-A game with all the settings maxed out on a 4K monitor, but the game is actually running at 1080p and the AI is using DLSS to boost it to 4K. This means that the game can run faster and more smoothly, giving you more FPS without hurting the graphics.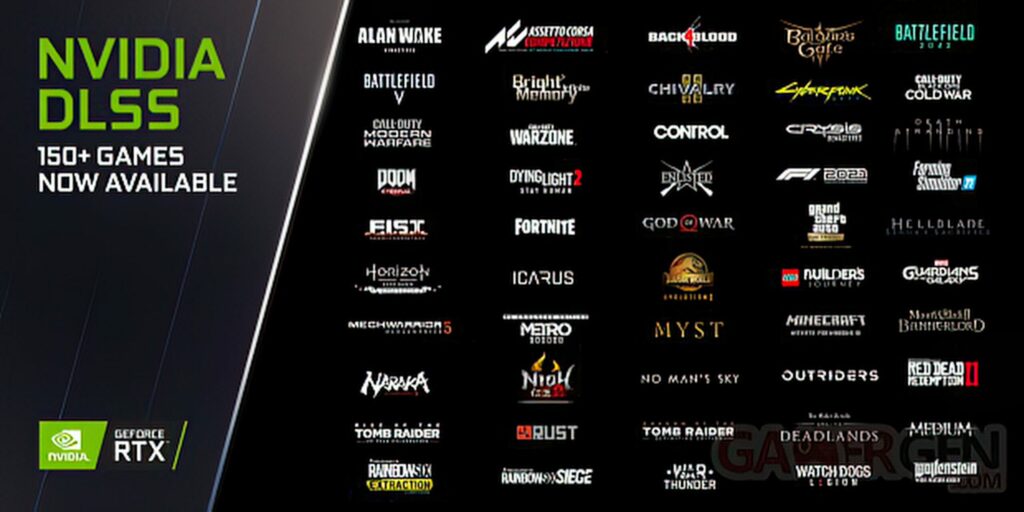 The DLSS artificial intelligence basically adds the extra pixels to give you a great view that is smooth and won't make you cry when your FPS drops. DLSS isn't great, but it has gotten better over time, and now Nvidia has more than one Deep Learning Super Sampling setting, including performance, balanced, and quality modes. You can switch between these based on your experience. The quality setting gives you the best visual improvements, while the performance setting can help your FPS go up if it seems to be going down.
Providing for ray tracing
We talked about how ray tracing can improve the overall look of a game, but it can also slow down the game's performance. Deep Learning Super Sampling fixes this and lets you keep settings like this on, but it does some serious graphics magic to make the game run faster overall. Several games have shown us how this works. In some places, it makes a bigger difference than in others. When it first came out, Cyberpunk 2077 was very hard to play on the highest settings. Even with a powerful PC and an RTX 3080, we only got 20–30 FPS with DLSS turned off, but everything else was at its highest setting. When DLSS was turned on, the frame rate almost doubled, and the game was much smoother.
But it's not quite right yet. When set to performance mode, depending on what you're playing, you may notice a drop in the overall quality of the visuals. When compared to running at 4K without DLSS, there may be a slight blur. Most of the time, however, the technology works well, and the trade-off is fun to try out.
What games work with DLSS?
When DLSS first came out, there were only a few games that could use it, and you couldn't just run it on anything. Since then, Deep Learning Super Sampling has been improved, and DLSS 2.0 and, more recently, DLSS 3 have been released. The company has also worked to make it easier for developers to use, so that it doesn't have to be trained on specific games to work well, but can instead be used in as many games as possible. Unreal Engine also supports DLSS, and it will also work with Unity. This means that it will work with the most popular game engines and a wide range of games.
Still, how developers use DLSS is up to them, but we have seen it in a few games. Nvidia also makes some big claims about how DLSS will improve the performance of the following games:
Hitman 3: the highly rated assassination game, will also have Deep Learning Super Sampling and ray tracing. In an update, the game's creators are adding "deep learning super sampling," which they say will make the game run twice as fast at 4K.
Outriders: When NVIDIA DLSS is turned on, every GeForce RTX GPU can hit 60 frames per second at 1440p, and scaling at 4K is up to 73%, making every GPU from the GeForce RTX 3060 Ti and up a 4K GPU.
DEATH STRANDING: With DLS, all RTX GPUs can get 100+ FPS at 1440p and can get 60+ FPS at 4K.
F1 2020: All RTX GPUs can get 100+ FPS at 1080p with DLSS, and RTX 2060 Super GPUs and higher can get smooth 60+ FPS at 4K with maximum settings.
Control: Deep Learning Super Sampling makes it possible for RTX 2070 Super and higher GPUs to run games at 1440p at 60 FPS or more with the highest settings and ray tracing turned on. Deep Learning Super Sampling makes it possible for the RTX 2070 Super and higher GPUs to get 60+ FPS at 4K resolutions, and it makes sure that all RTX GPUs get 80+ FPS at 1440p.
Deliver Us the Moon: DLSS lets you play the RTX 2060 and RTX 2060 Super at up to 1440p with the highest settings and ray tracing turned on.
Wolfenstein Youngblood: Deep Learning Super Sampling gives the RTX GPUs a performance boost of up to 2X at 4K, making the game much smoother.
Red Dead Redemption 2: With maximum settings and DLSS, players can get more than 60 FPS in Red Dead. Nvidia says that a 3060 Ti can get over 60 FPS at 1440p, and a 3070 or better can get the same high FPS counts at 4K. Nvidia says that Deep Learning Super Sampling can improve the performance of this game by up to 46% with Back 4 Blood. This lets almost every GeForce RTX gamer turn up the graphics to the highest level and get 4K resolution at 60 frames per second.
Baldur's Gate 3: The latest update to the game added Deep Learning Super Sampling and improved performance at 4K by up to 88%. Nvidia says that if you have an RTX 3060 Ti, you can play this game in 4K at 60FPS.
Battlefield 2042: Nvidia says that when DLSS is turned on, gamers can expect twice as much performance at 4K.
Nvidia says that if you play Rainbow Six Siege at 4K with DLSS turned on, the game will run up to 50% faster. Even with the best graphics settings, the company says you can get more than 100 FPS.
About DLSS 3, what's up?
Nvidia showed off DLSS 3, which it calls the "next revolution in neural graphics," at the same time it announced the RTX-40 series of GPUs. This update to AI technology combines Deep Learning Super Sampling Super Resolution, the brand-new Deep Learning Super Sampling Frame Generation, and Nvidia Reflex into a neat package that works on RTX-40 series graphics cards.
Nvidia says that this new version of Deep Learning Super Sampling is four times faster than previous versions. It also uses the power of Nvidia Reflex to make sure that games are as responsive as possible. The promise is that the game will have better graphics and faster frame rates. You will need a card from the RTX-40 series. DLSS 3 also requires encouragement from game developers, but a number of games have already come out to say that they will support it.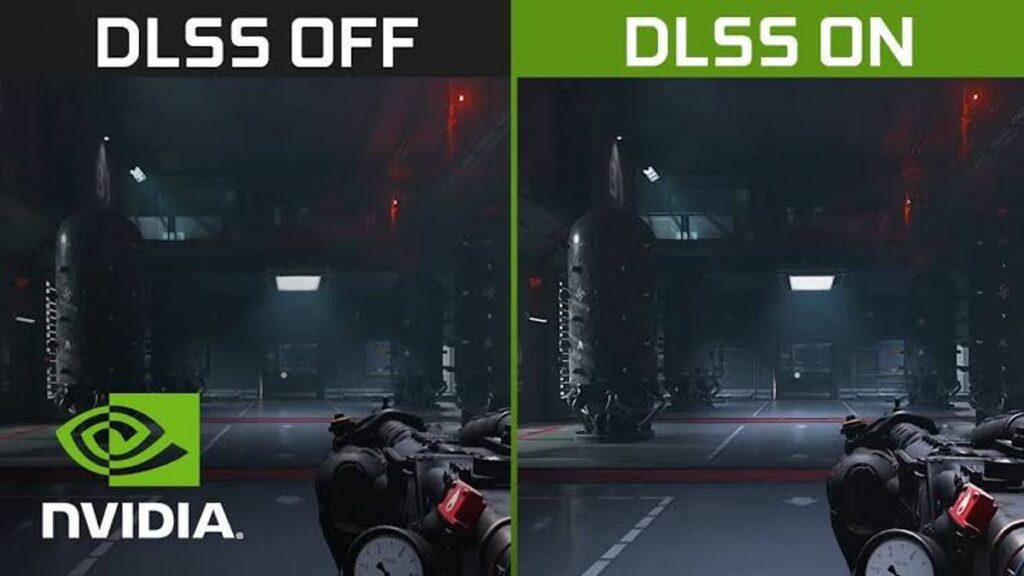 Nvidia says that Deep Learning Super Sampling is still getting better!
The company has been working hard to improve Nvidia DLAA, DLSS Frame Generation, and DLSS Super Resolution. According to Nvidia, the following changes have been made to Deep Learning Super Sampling:
AI network improvements for Deep Learning Super Sampling Frame Generation thus make better use of game engine data, making the UI more stable and improving the image quality when moving quickly. an updated AI network for the DLSS Super Resolution Ultra Performance mode, which improves the stability of fine details and the quality of the image as a whole.
an up-to-date AI network for Nvidia DLAA that improves image quality, reduces ghosting, and makes edges smoother in high-contrast scenes. All GeForce RTX gamers will be able to take advantage of DLSS 2 with these updates.