In the 1930s, comics books first appeared in the United States and the United Kingdom. Since then, they have become a major source of amusement.  At the moment, the phrase refers to a wide variety of books, such as comic books, graphic novels, manga, manhwa, trade paperbacks, and comics strips. The Marvel Cinematic Universe grew out of these funny pages. It is one of the most successful movie franchises in history.
That is the effect of comic books, particularly the best ones. There are millions and billions of comic books in circulation, and new ones are released every day. The largest market for "Manga" comics is in Japan alone. Comics have been around for decades, and their appeal is only growing.
Adults and children alike enjoy comic books. There are several stores dedicated to selling these priceless comics across the world.  They number in the thousands and are dispersed all across the world. They include interactive comic applications in the Apple and Google app stores as well as online forums like Reddit that unite many comic book fans.
16 Best Comics of All Time Favorite in 2022

How do you pick the best comics ever?  I made some rules.  I made the decision not to repeat any creators or titles. Unquestionably one of the best comic book authors of all time, Alan Moore only appears on our list once. I'm also not allowing my admiration for the X-Men or Batman to eclipse the numerous fantastic comics that exist.
This collection has stories from the two biggest comic book companies as well as manga, graphic memoirs, and smaller publishers. Both the authors of the stories and their backgrounds are diverse.  Each of them has left an indelible mark on comic books and influenced works that came after them. While some are simple decisions, others are more complex.  Whether or not they include images, each of them is among the best stories you can discover.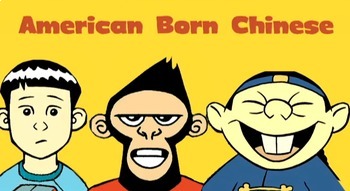 American Born Chinese is one of the few comic books to make it to the finals for both the National Book Award and a number of other comic book awards. Yang showed the problems that Chinese immigrants face every day, and he also told an emotional coming-of-age story. He did this while blending together three fictional stories about China and Chinese immigrants.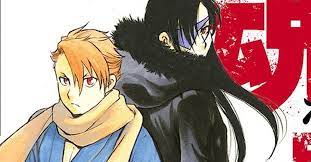 Arakawa's steampunk series, which ran from 2001 to 2010, was the source of two popular anime series, a film, a computer game, and a whole industry of products.  Over the years, many people have tried to copy the heartfelt, creative, and risky steampunk story about family and loss. Fullmetal Alchemist is still in circulation more than ten years after it was published.
3. Fun Home by Alison Bechdel


Any book that has been repeatedly banned deserves to be included on a list like this one.  In her groundbreaking graphic autobiography, Bechdel talks about her childhood, coming out, and dealing with her unhappy, openly gay father, among other family issues. Even a well-known musical was influenced by how clearly and effectively the message was told.
4. Inuyasha by Mangaka Rumiko Takahashi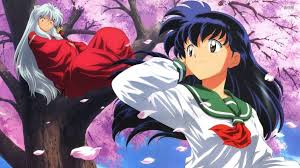 Another influential manga that built an empire from its humble beginnings can be found here. It ran for a very long time. It tells the story of a young woman who goes to a different world and time and makes friends with a half-demon named Inuyasha. Through their adventures, they get to know each other better and test their ideas about good and evil and what they know about the world.
5. Kingdom Come by Mark Waid and Alex Ross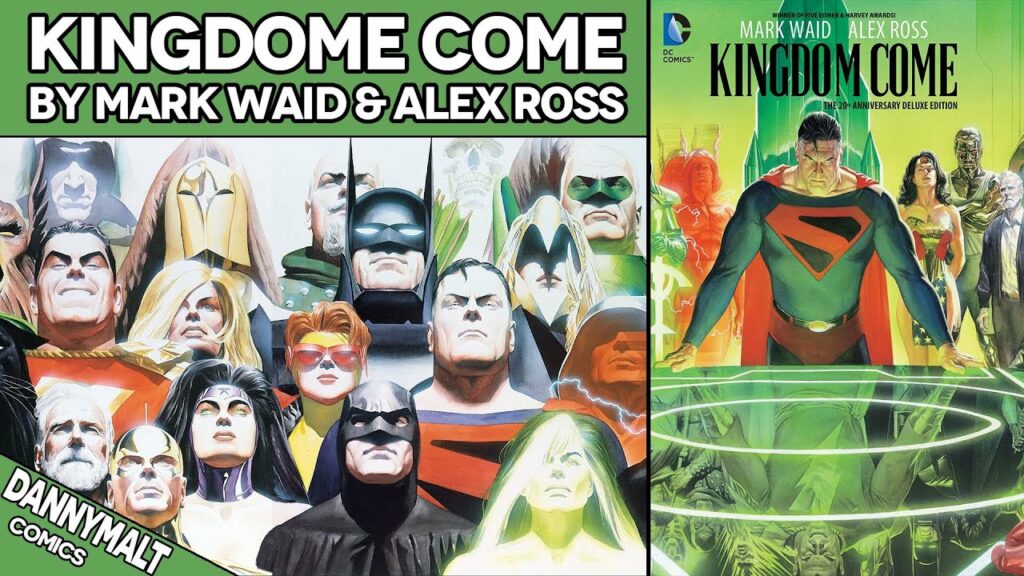 Kingdom Mark Waid and Alex Ross are available. Which Superman, Batman, or Wonder Woman tale should I choose? Maybe by choosing one of the most interesting Elseworlds stories that include all three in a big way. It is a story of heartbreaking loss, of the depths to which heroes may stoop, and of how hope endures despite all odds. Additionally, it's one of the rare books where sequential art by Alex Ross is featured.
6. Locke & Key by Joe Hill and Gabriel Rodriguez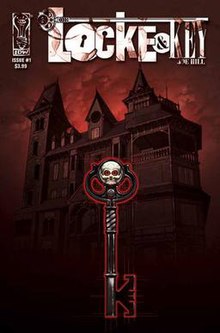 By Joe Hill and Gabriel Rodriguez, Locke & Key. Horror has been a part of comics for a very long time, from old monster stories to new ones by a wide range of authors and publishers. This tale, which was written by Joe Hill and Gabriel Rodriguez, brought horror back to the forefront of comic books. Its status as one of the best horror comics ever has only gotten better since Netflix made a new version of it. The fact that it is based on a sweet family saga only makes it better.
7. March by John Lewis, Andrew Aydin, and Nate Powell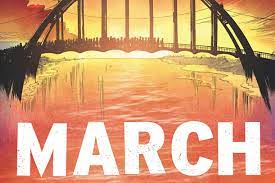 John Lewis, Andrew Aydin, and Nate Powell led a march. What can I say about the late Congressman John Lewis' amazing book?  In his own words, it is his tale of getting into "excellent trouble."  From the time he was born until President Barack Obama took office, Congressman John Lewis's life is a story of American Civil Rights. A masterpiece, March.
8. Maus by Art Speigelman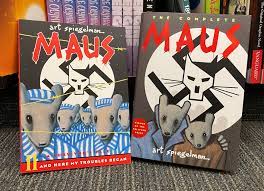 This graphic memoir is another one that is both (even just lately) prohibited and has greater significance than it does beauty.  The memoir Maus tells the tale of Art Speigelman and his father, who both escaped from Nazi Germany's death camps.  It's not simply a story about surviving; it's also about the struggles a father and son face as they try to find common ground in their unusual lives.
9. Ms. Marvel by G. Willow Wilson and Adrian Alphona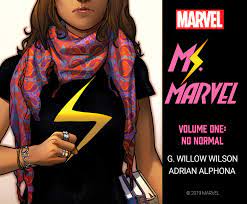 Ms. Marvel is written by G. Willow Wilson and Adrian Alphona. This book is not on the list because Kamala Khan is poised to make her small-screen debut on Disney+.  The narrative of Kamala is the classic "We Too Are America" theme with a superhero twist.  Because he is so sympathetic, but primarily to white guys, Spider-Man has survived.  As the teenage daughter of Muslim immigrants from Pakistan, this new Ms. Marvel gave the Marvel Universe a whole new perspective and vitality.
10. Nimona by ND Stevenson
Another book that was up for the National Book Award. This one was ND Stevenson's undergraduate thesis, which shows how talented he is. Nimona takes everything we presume about heroes and villains and blends it in a gorgeous blender, sometimes making it funny and other times making it incredibly moving. It's definitely one of the best comics ever, with a lot of depth and subtle emotional resonance for Stevenson.
11. One Piece by Eiichiro Oda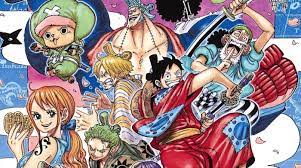 There may not be a bigger, more significant manga out there.  One Piece is a fantasy adventure that debuted in 1997 and is still going strong today. It inspired a whole generation of comic and manga authors.  Fans compare Eiichiro Oda to other fantasy masters like N.K. Jemisin and J.R.R. Tolkien.  Towers were chosen since it is a series with something for everyone.
12. Persepolis by Marjane Satrapi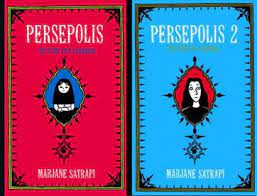 The fact that the last graphic memoir on our list is also a comic that is often banned shows how important it is. Marjane Satrapi was born in Austria and raised in Iran during the Islamic Revolution; her point of view is unique in the western world, and even more so in this type of visual storytelling. Her experience is both tragic and enlightening.
13. Saga by Brian K. Vaughn and Fiona Staples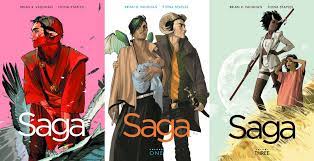 Is there any comic book that is as well-liked and as creative as Saga?  This epic, which was both a space opera and a fantasy, was centered on a Romeo and Juliet-style romance between lovers who were on opposing sides of a great galactic conflict.  Things become much more complicated when they have a child.  This amazing comic has characters like those with TVs for heads, oddball bounty hunters, and, of course, Lying Cat.
14. The Sandman by Neil Gaiman, Yoshitaka Amano, Mike Dringenberg, Marc Hempel, Sam Kieth, Dave McKean, Jill Thompson, and many more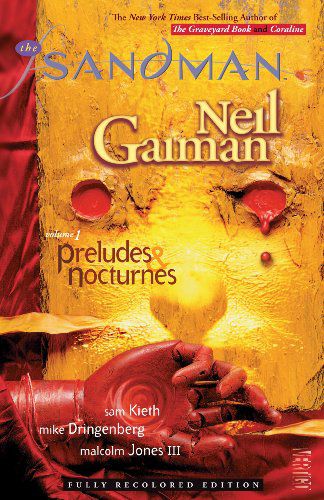 Neil Gaiman, Yoshitaka Amano, Mike Dringenberg, Marc Hempel, Sam Kieth, Dave McKean, Jill Thompson, and many more are among the authors of The Sandman. Okay,  Perhaps there is another comic that might be said to be more creative than Saga.  A youthful Neil Gaiman took over an established DC Comics franchise and made it his own, starting in 1989.  Sandman was a comic book writing masterclass that ran for 75 issues and has since been expanded upon. It was adult in tone and imaginative in every way. Even one of the issues received a World Fantasy Award.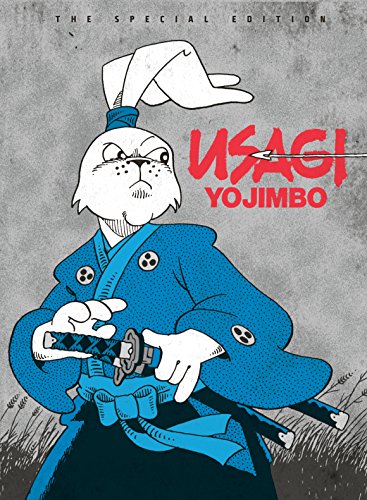 Every issue of Usagi Yojimbo that Stan Sakai has written and illustrated dates back to 1984.  He continues to do it the old-fashioned way by putting phrase bubbles over his artwork.  This samurai rabbit has been a mainstay of the comic book industry for close to 40 years, and a lot of action and anthropomorphic comic writers and artists have been influenced by him. It's definitely one of the best comics ever, with parts that are both real and made up.
16. Watchmen by Alan Moore and Dave Gibbons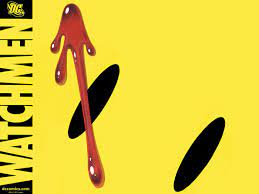 You anticipated it would be here.  Before Watchmen, camp dominated the comic book industry.  The colors were too strong and plain. The conversation lacked realism.  The lines between good and evil were drawn. Watchmen, a book written exclusively for adults, revolutionized everything because it was incredibly political and filled with criticism of the comic book business as a whole. Moore and Gibbons produced a landmark in comic book history by using parodies of the original Charlton Comics characters.
FAQs About Best Comic

What is the world's best comic book?
Action Comics
What comic book is the most expensive?
On Thursday, a copy of Amazing Fantasy No. 15 from 1962 sold at Heritage Auctions for a staggering $3.6 million.
Are comic books in decline?
Comics will always exist.
The price of comics?
Comic books typically cost $3.99 for 20 pages of information.
Is it healthy to read graphic novels?
According to studies, reading comics increases intelligence.